Your Fall 2020 TV Guide – All The New Series And Seasons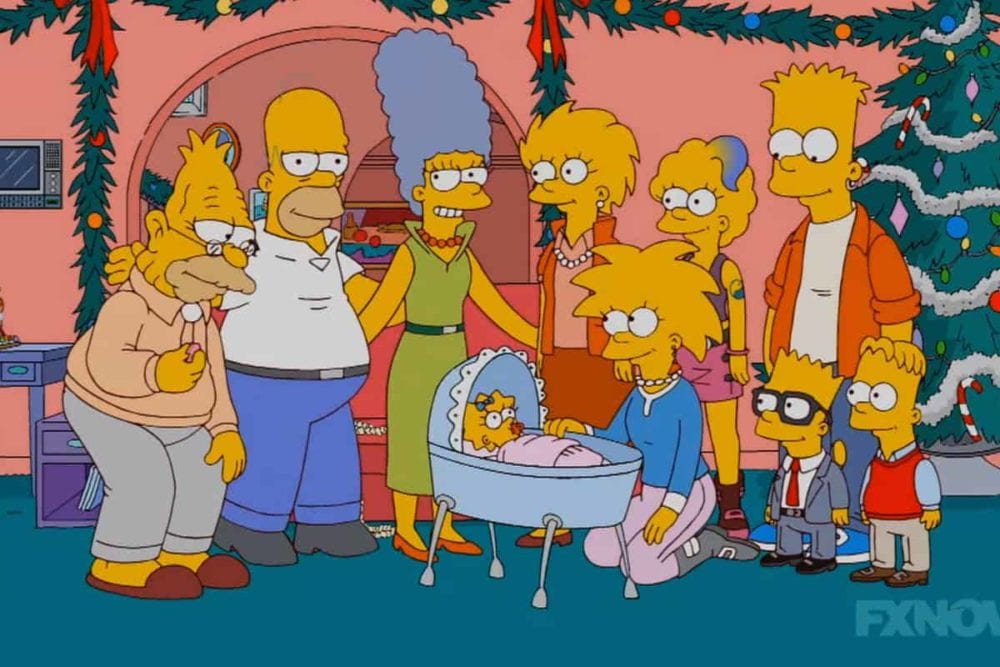 There has been plenty of stress about whether or not the coronavirus would make it impossible to consume new content. Productions were halted and paused left and right. However, as the autumn season approaches, so does fall TV! Based on this list, we're confident that we won't be missing much this year. Here's your guide to all the fall TV shows that you can watch, whether it's a new season or a new series altogether.
A Fall 2020 TV Guide
A.P Bio – Season 3 premiere on September 3rd (Peacock)
NBC initially cancelled A.P. Bio, the comedy series starring Aparna Brielle, Jacob Houston, and Patton Oswalt in 2019. Fortunately for fans, Peacock picked it back up, so we're eager for some new episodes!
Raised by Wolves – Series premiere on September 4th (HBO Max)
A brand new science fiction drama coming to HBO Max, Raised by Wolves follows two androids who must raise a human after Earth is destroyed. The series comes from Aaron Guzikowski, the writer behind 2013's Prisoners.
Away – Series premiere on September 4th (Netflix)
The upcoming Netflix original Away stars Hilary Swank as she leaves her world behind to embark on a 3-year mission to space.
The Boys – Season 2 premiere on September 4th (Amazon Prime Video)
The second season of Amazon Prime's hit series The Boys will continue the exciting adaptation of Garth Ennis and Darick Robertson's comic book.
Image via Prime Video.
The Third Day – Series premiere on September 14th (HBO)
The Third Day, a new HBO series starring Jude Law, Katherine Waterson, Naomie Harris follows three stories of individuals who find themselves on a mysterious island. The third story, however, will be shown through a live event after the series finishes its broadcast.
Enslaved – Series premiere on September 14th (Epix)
This new docuseries will tell three different stories, including one about Samuel L. Jackson. The core of the series is to use new technologies to consider new perspectives about the transatlantic slave trade.
Jurassic World Camp Cretaceous – Series premiere on September 18th (Netflix)
While we've all been patiently waiting for Jurassic World: Dominion, the franchise has snuck up on us with a new animated sci-fi series. This series will follow a group of teenagers as they find themselves stranded as dinosaurs wreak havoc.
Ratched – Series premiere on September 18th (Netflix)
Ratched marks the beginning of a new collaboration between Ryan Murphy and Sarah Paulson. It tells the tale of a young woman (whose name we're all familiar with) as she becomes a truly horrible nurse. Judy Davis, Cynthia Nixon, and more will join in on the chaotic fun.
Image via Netflix.
The Simpsons – Season 32 premiere on September 27th (Fox)
32 seasons? Yep, you read that right. The Simpsons, the world's most famous family has been around for over 30 years and will celebrate a new season this fall and will hit the monumental 700th episode.
Bob's Burgers – Season 11 premiere on September 27th (Fox)
What a fantastic Fox lineup! The delightfully witty comedy will continue to follow the Belcher family for a new season before the film releases in 2021.
Family Guy – Season 19 premiere on September 27th (Fox)
Yeah, we think that Sunday night Fox lineup keeps getting even better. Whether you're still watching the series or decide to come back to it (because hey, we could all use a few more laughs this year), this new season should be a good one.
Fargo – Season 4 premiere on September 27th (FX)
This anthology series will jump right into a brand new story taking place in Kansas City in 1950. Chris Rock, Jason Schwartzman, Timothy Olyphant, and more will star in the 11-episode season.
Monsterland – Series premiere on October 2nd (Hulu)
Based on Nathan Ballingrud's North American Lake Monsters: Stories, Monsterland will tell various dark and creepy stories through the anthology format. Kelly Marie Tran, Taylor Schilling, and Kaitlyn Dever will star in this new Hulu series.
Image via Lucasfilm
The Walking Dead: World Beyond – Series premiere on October 4th (AMC)
The Walking Dead franchise just got one spin-off larger. This series will show a comic-of-age story as two young women grow up during an apocalypse. Taking place in Nebraska ten years after the original zombie outbreak, we can expect a new twist on the typical zombie genre.
Supernatural – Season 15 part 2 premiere on October 8th (The CW)
The show that started to feel like it would never end is finally concluding. After a brief hiatus, viewers will have to say goodbye to Sam and Dean Winchester as the series wraps up with its final episode on November 19th.
Fear the Walking Dead – Season 6 premiere on October 11th (AMC)
Were you worried that your needs for zombies wouldn't be met this year? Don't worry. We're in for a good reminder that a pandemic other than COVID-19 is out there! The sixth season of The Walking Dead prequel will be back before we know it.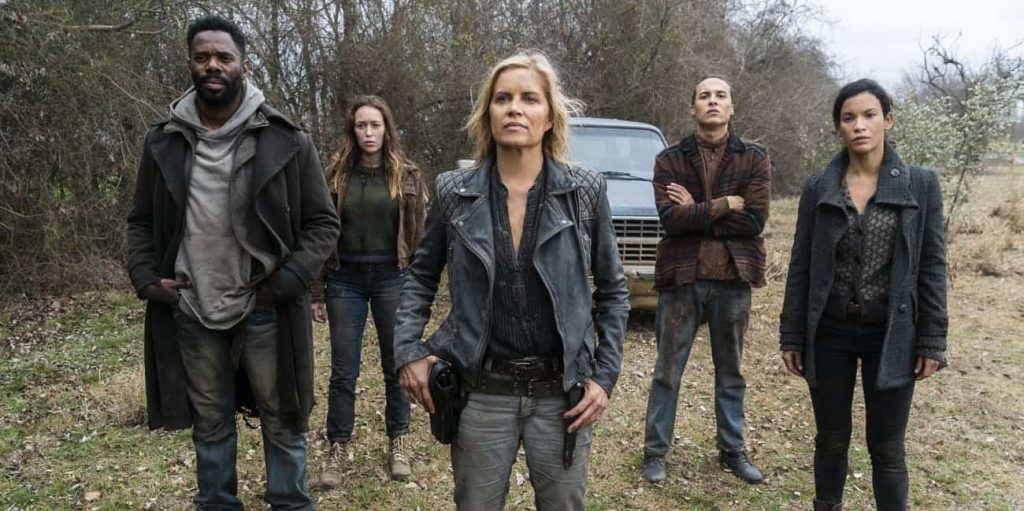 Image via AMC.
Star Trek: Discovery – Season 3 premiere on October 15th (CBS All Access)
Are you ready to escape Earth for a little while? With a bit of help from Star Trek: Discovery, we'll be amongst the stars in no time.
Helstrom – Series premiere on October 16th (Hulu)
Helstrom, the long-awaited adaptation of the Marvel characters by the names of Daimon and Satana Hellstrom, is coming to Hulu. This story will act as a standalone addition for the MCU.
Image via screengrab
The Undoing – Series premiere on October 25th (HBO)
There's something special about HBO miniseries that star Nicole Kidman. This new series will follow Kidman's Grace as she goes from the picture-perfect career woman to a mother stuck in a chaotic life. Noah Jupe, Hugh Grant, Lily Rabe and more also star.
The Crown – Season 4 premiere on November 15th (Netflix)
The exquisite Netflix series that shines a light into the secretive lives of the royal family will come back this fall. The tragic story of Lady Diana will finally be adapted. Margaret Thatcher (played by Gillian Anderson) will also join the series.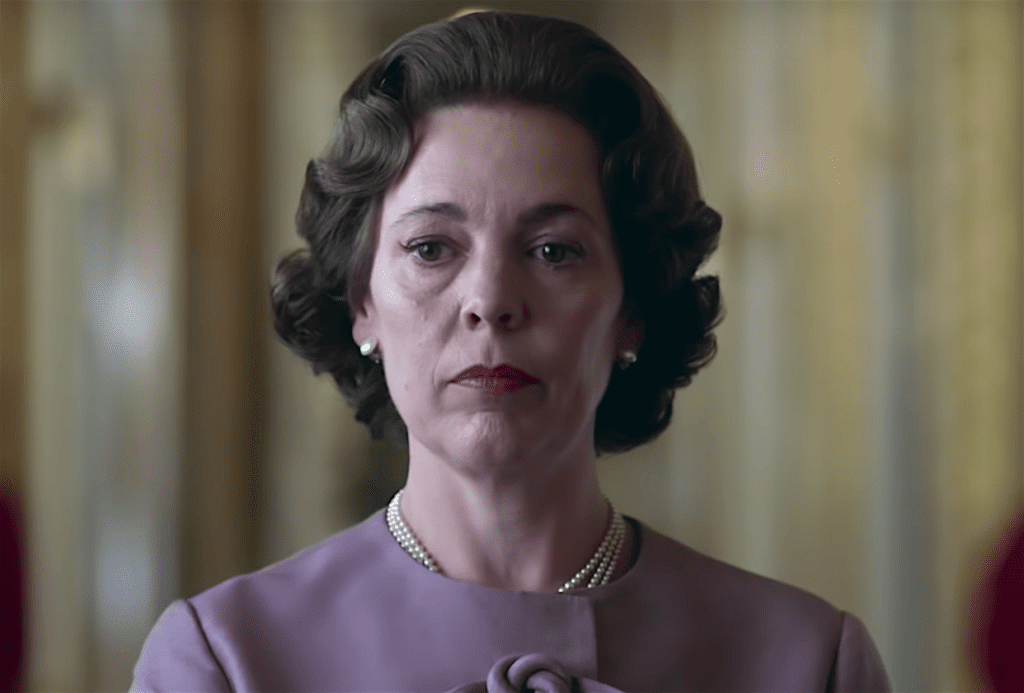 Image via Netflix.
Animaniacs – Revival series premiere on November 20th (Hulu)
Were you a fan of the original 1993 Animaniacs? Hulu is bringing back the show with a new revival that will feature much of the same humor and spirit as the original series.
The 2020 Fall TV Show Season Has Lots To Look Forward To
The fall 2020 TV season seems to promise plenty of dramatic moments, genuine laughs, and an excellent method of escapism from the hectic lives were all leading amid the coronavirus pandemic.  Sometimes there's nothing better than a few good shows to watch while you zone out from the rest of the world!
What fall 2020 TV show are you looking forward to the most, whether it's a new series or just a new season? Let us know if we missed your most anticipated show in the comments below!
Featured image via Fox.
Meghan Hale is the kind of movie lover that has a "must watch" that is a mile long... and growing. When she isn't talking about the latest film and television news she is writing one of her many in-process novels, screaming film trivia at anybody who will listen, and working as a mental health care professional. Follow her on Twitter @meghanrhale for some fun theories and live reactions to all things entertainment.
Leave a comment