All of the Walking Dead News From SDCC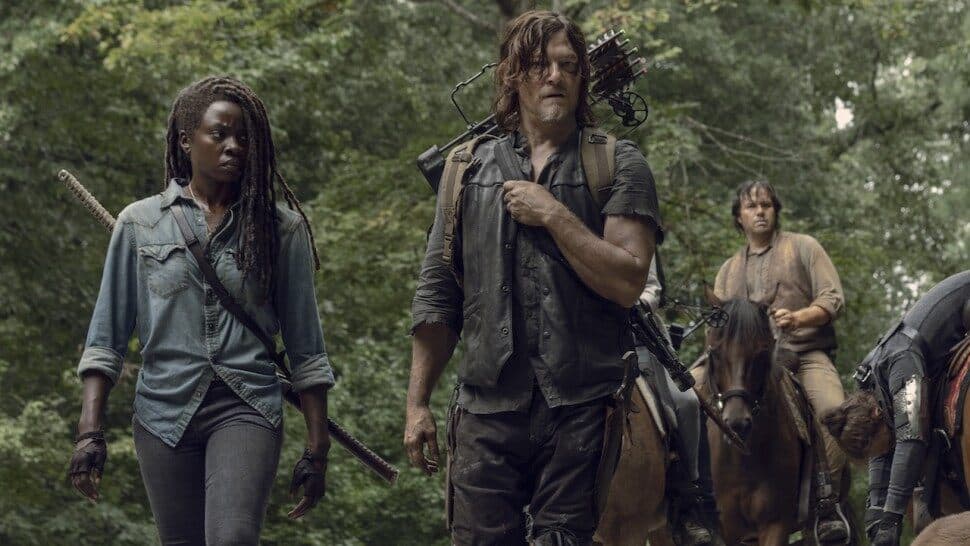 The Walking Dead is having a busy week at SDCC! From renewals, cast departures, and spin-off news, this franchise has a lot going on. The source material provided by Robert Kirkman's graphic novels have apparently provided enough inspiration to keep the story alive for years, and seasons, to come. So, what's going on with all of the zombies? Here's a round-up of all the Walking Dead news, straight from SDCC.
Fear The Walking Dea01d Renewal News From SDCC
The spin-off series, Fear The Walking Dead has officially been renewed for a sixth season by AMC. Season five is still airing, so no official release date has been released. Many fans are excited to see where the story goes as main character Alicia, played by Alycia Debnam-Carey, is stuck in a tough spot. She has been exposed to some walker blood, and could soon be facing a tragic ending. Season six will likely play off of this plotline, but we have a feeling there will be a cliffhanger at the end of the current season.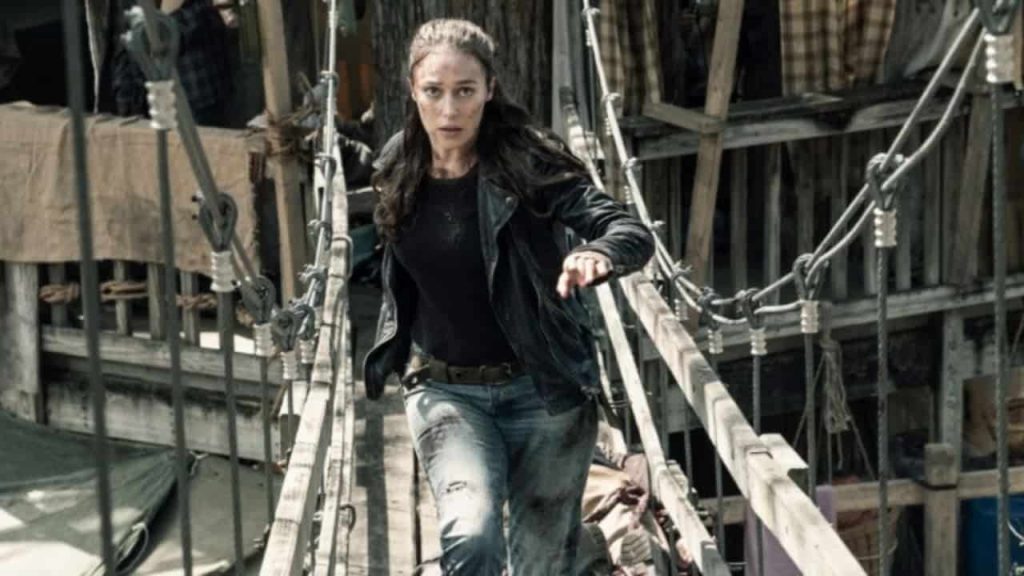 An Upcoming Untitled Movie
News has been brewing of an upcoming The Walking Dead movie. SDCC brought us this untitled walking dead movie trailer teasing Rick Grimes return. The film will release in theatres, but the trailer didn't give us much else to go off of. With all of the other news coming out about the franchise, it seems that AMC wants to keep this one under wraps until it gets closer. As viewers know, Rick Grimes left the show in a sendoff via helicopter, with his future up to your imagination. So, fans of Andrew Lincoln have a bit more time to speculate about the fate of their favorite character. Creating a feature film gives the show an opportunity to further develop the story world of The Walking Dead, and could create an entire series of films.
Another Spinoff
It all started with The Walking Dead. Once Fear The Walking Dead released, fans had their curiosity peaked about the lives of other survivors. And so, another spinoff is coming, but this time it will focus on teenagers who have been sheltered from the reality of zombies invading our world. The show revolving around a younger cast means the potential for a coming-of-age story set amongst a zombie apocalypse. Matt Negrete, who has been a writer and producer for the main series for five seasons, will be running this spinoff. A 10-episode order will begin shooting this summer in Virginia, so more news should come soon.
Kirkman Discusses End Of Comics
Fans are upset with the author of the graphic novels, who has made the decision to end things. The Walking Dead #193 will be the end of the comics, and thus the end of the source material. He spoke up about his decision to end things at the SDCC The Walking Dead panel. Apparently, his main reason for ending it was simply because his mapped out story found a conclusive ending. "I need to find out exactly where this end is going to fall. And that's when I sat down and did a lot of working out. That got me to #193 perfect," the writer told audience members. As much as we're sad to see the end of such an iconic comic series, we're happy that it will end on a note that the author believes was the right end-point.
A New Season 10 Trailer
The upcoming 10th season of The Walking Dead will premiere on October 6. Fans were treated to a new trailer for the season. The trailer shows the gang coping with fear, new threats, and power dynamics. Some bloody violence against people and zombies alike appears to be incoming, which we've come to expect from each season. This new preview promises a thrilling tale that will hopefully captivate audiences, who have been disappointed with previous seasons. As Danai Gurira's character says in the trailer, "It's going to get worse before it gets better." Hopefully, that's also referring to the trajectory of the show, which has been in its "worse" stage for a while now. Watch the new trailer below.
Danai Gurira's Departure
Hall H collectively stood up into a standing ovation for actress Danai Gurira as she announced her departure from the show. She confirmed that season 10 will be her last. In this Twitter video, she speaks through tears about her love of the show but says that her future is simply leading her in a new direction. It may be her work with Marvel that is becoming too much for her schedule. Whatever the reason, we've been delighted by her role as Michonne, and wish her the best with whatever projects she continues with.
What SDCC news from The Walking Dead has you the most excited?
Featured image via AMC.
Meghan Hale is the kind of movie lover that has a "must watch" that is a mile long... and growing. When she isn't talking about the latest film and television news she is writing one of her many in-process novels, screaming film trivia at anybody who will listen, and working as a mental health care professional. Follow her on Twitter @meghanrhale for some fun theories and live reactions to all things entertainment.
Leave a comment