DC Fandome Wonder Woman 1984 Panel Lived Up to Promises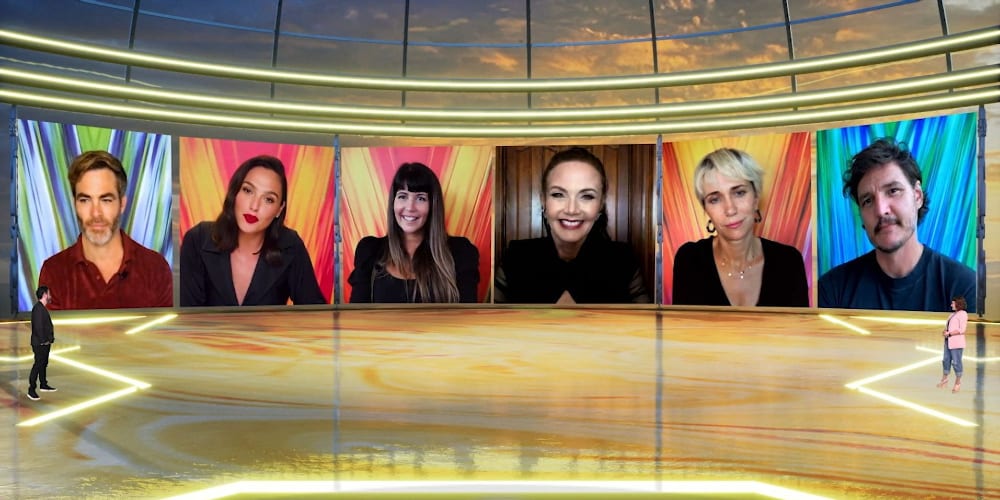 DC Fandome just kicked off, and they came out of the gate strong. The first, 25-minute DC Fandome panel featured the cast and director of Wonder Woman 1984. Patty Jenkins, Pedro Pascal, Kristen Wiig, Chris Pine, and, of course, Gal Gadot, answered fan questions and shared stories about the production. And, of course, they introduced a new trailer!
The DC Fandome Wonder Woman 1984 Fan Questions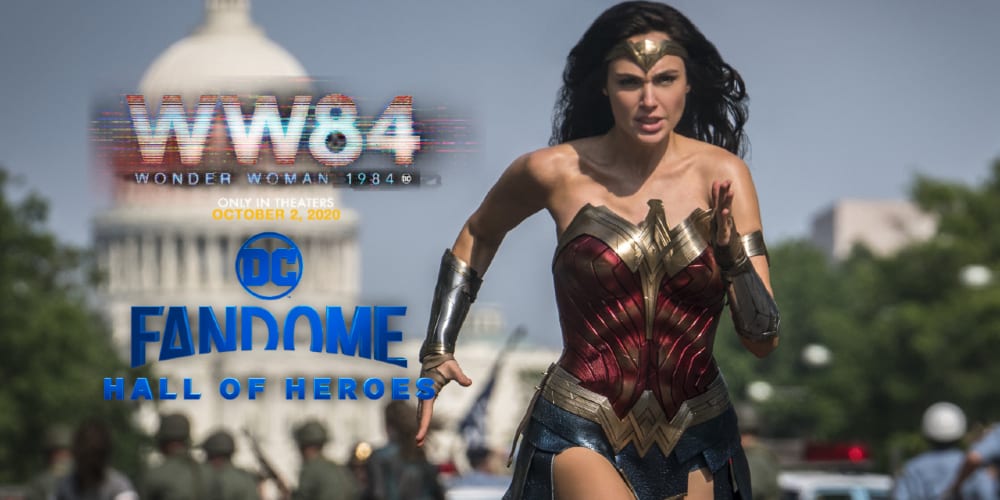 (Warner Bros./DC Comics)
Most of the fan questions were very generic, but the stars did share some fun stories and answers. The first question was about the costume transitions from World War I to 1984. As Patty described, Diana is all about elegance, so it was matching Diana's style to each time period. Pedro Pascal commented on his character, Maxwell Lord's, "horrifying power suits" that were popular in the 1980s.
Following the typical "funny stories" question, which didn't get a great answer, an extraordinary fan came on: Venus Williams. Yep, that Venus Williams, and she had a crucial question: who would win in a tennis match, Wonder Woman or Cheetah? Of course, Kristen Wiig said Cheetah, but not just because Cheetah's fast. In her scenario, Wonder Woman would use a solid gold racket that would be too heavy to keep up.
When a fan asked about the most memorable moments filming, Wiig described a funny, small moment, when Gal Gadot's gauntlet got caught in her hair after they finally nailed an elaborate stunt. Pine expressed the awe and amazing feeling the day they shut down Pennsylvania Ave in DC to film a significant scene, and how momentous it felt to be there. Wiig wanted to change her answer after that.
Then, A Legend Appeared, and the Energy Went Crazy
But the best fan question during the DC Fandome Wonder Woman 1984 panel…wasn't a question. It was the appearance of THE Linda Carter, which got the cast screaming like fans. As it turns out, Gal Gadot calls Carter "momma bear." This was also the first time Kristen Wiig interacted with Carter, and she fangirled out, talking about her Wonder Woman "underoos" and Halloween costumes. Carter promised her a hug when they finally met, and Wiig was definitely trying not to cry afterward.
The Second Wonder Woman 1984 Trailer Already Makes DC Fandome a Hit Event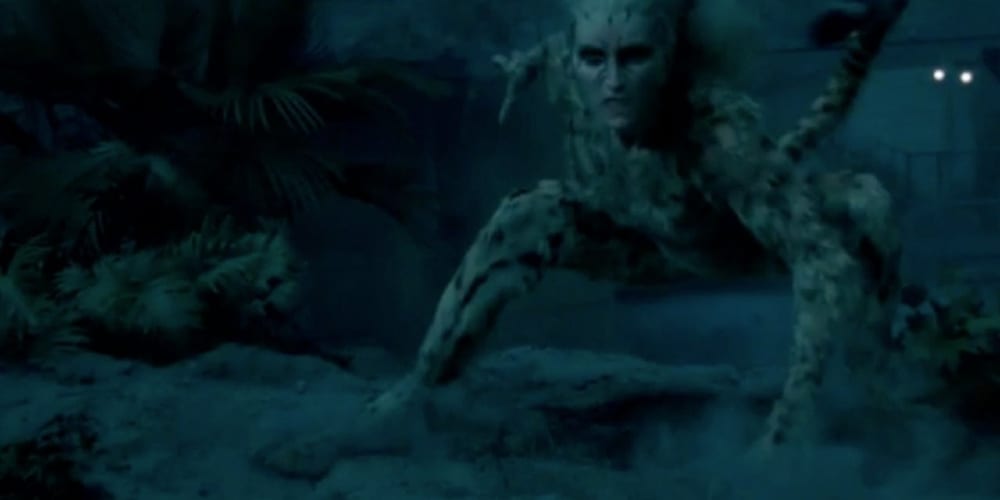 Cheetah is too fast for a proper screengrab. (Warner Bros./DC Comics)
Of course, it doesn't matter how fun a cast and crew are; everyone is there for one reason: the footage. DC Fandome didn't disappoint and gave us a reason to feel excited for Wonder Woman 1984. We got our first look at Cheetah in full, furry form—tail and all. We already knew that this would probably happen, but before the second trailer, LEGO gave us the best look at Cheetah, from her Minifigure in the WW84 set. But LEGO lies sometimes—they had a "War Machine Buster" for Avengers: Endgame…which never happened and should have. Well, LEGO told no lies this time, and Cheetah looks fantastic. Even better, she's a real, physical threat to Diana, which was missing from the first film.
What did you think? Ready for more announcements?
Roman Colombo finished his MFA in 2010 and now teaches writing and graphic novel literature at various Philadelphia colleges. His first novel, Trading Saints for Sinners, was published in 2014. He's currently working on his next novel and hoping to find an agent soon.
Leave a comment