Peacock App Review – Free And Paid Tiers Explained
Clear space on your phones and tablets: a new streaming service is live. NBC's Peacock app launched this week and offers a ton of new content and old favorites. A unique aspect of Peacock's interface could help it stand out among the crowd. Then again, how many more streaming services can people adopt before enough is enough? Let's get into this Peacock App review and talk about how NBC's dog in the streaming wars fight might fare.
Peacock App Positives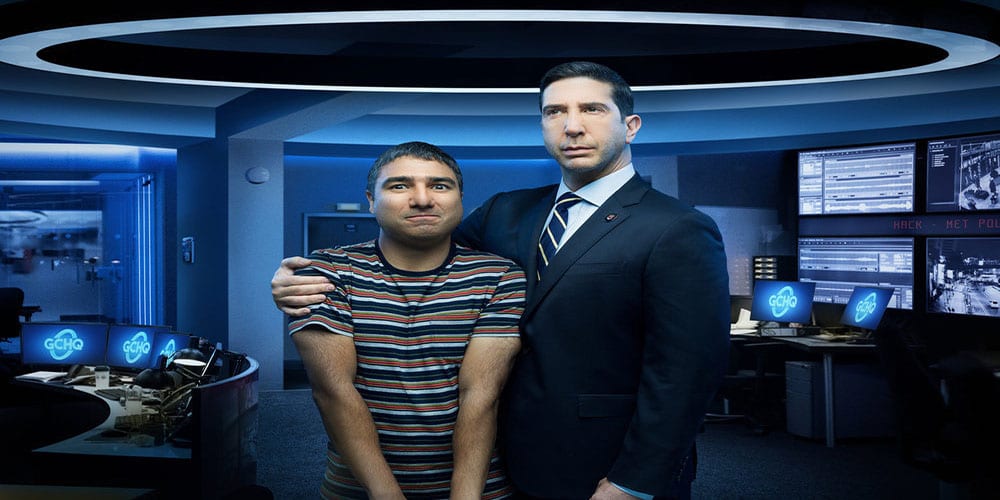 Image Credit: Peacock/NBC Universal
There are a lot of things I like about the Peacock app from the get-go. The layout is smart and clean, with a simple color scheme and dark mode-default to its background. The front page of the app is sort of like a digital newsstand. Featured in this area are top stories and videos from NBC related channels. To the left, you can swipe to what I believe is the best feature of the app: channels. Channels range from Today Show clips to Olympics coverage and more. Each channel runs 24/7 and features a guide of sorts so you can see what's on or coming up. It's the highlight of the app to me as someone who loves background noise.
Of the channels, some options offer more than others. The Office channel only features clips, which is a disappointment. The Saturday Night Live channel, however, is much more enjoyable. On a loop, you can watch episodes from the SNL vault. The first episode that was on when I downloaded the app was in the middle of a great Dana Carvey Bush skit. Likewise, the Bob Ross Channel is going to get a lot of my time. I love falling asleep to the relaxing sound of Bob painting away.
Streaming Style Content is Still Here Too
You also get the option to watch shows on-demand. Some of these are behind the paywall and others are free to all. We'll talk about pricing later, but it's a good amount of offerings for free. While the channels feature might be fun and exciting, streaming service subscribers want on-demand entertainment. Peacock offers a good mix of old shows like Frasier and Johnny Carson as well as newer shows like Below Deck and This Is Us. Movies are also offered on the platform as well as kids' programming and on-demand news.
Original Programming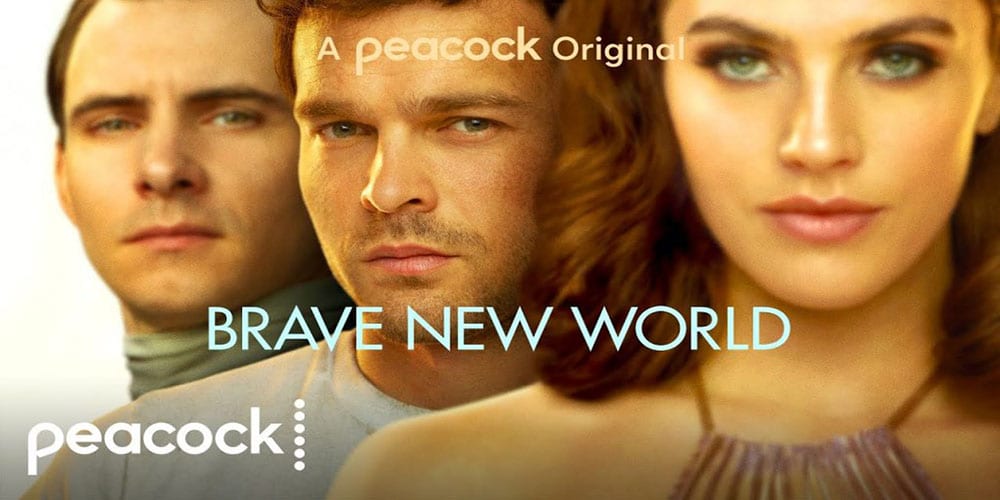 Image Credit: Peacock/NBC Universal
Original programing is a spot I spent some time with during my Peacock app review work. David Schwimmer's return to sitcoms Intelligence is great for FRIENDS fans. Likewise, sports enthusiasts get two shows with Dale Earnhardt Jr. and Ryan Lochte. The Capture is a Holliday Grainger-led tech drama about deception online. Lastly, an adaptation of Aldous Huxley's Brave New World is by far the platform's more enticing show. If you haven't read the book, then the story will truly wow you. Even if you did read the book, it seems like a promising adaptation so far.
Each original offers a free episode or two to try and hook you. If there's a single show you want to watch but don't want to pay, then you can do the whole "free trial then cancel" shindig many of us are used to at this point.
Peacock App Negatives
When it comes to the downsides of the app, there are some shortcomings. Not every show offered on the Peacock App includes every episode. For example, the Law and Order backlog misses over 10 seasons. That's a huge pit for a show that everyone really loves. Likewise, the first 22 seasons of SNL are missing, despite NBC promising their presence. These things might show up after launch, but it's a bit disappointing for now.
Likewise, Peacock has no support for HBO Max, Amazon, or Roku. Both Roku and Amazon devices will not get a Peacock app for the near future. NBC, like HBO, is dealing with issues related to carving out a deal on these platforms. You can Chromecast the mobile app to your TV but that's an extra step users don't want to use. That might play a role in whether or not some users want to pay for the app for now. On that note, let's talk about the pricing tiers.
A Review of Peacock's Prices and Plans
Image Credit: Peacock/NBC Universal
Three plans exist right now for Peacock's services. They include a free ad-supported version that offers over 13,000 hours of movies and TV. The next tier is $4.99 a month and offers ads with content but yields you 20,000 hours of content. The second tier boasts almost 1000 more movies and TV shows than the free version. Lastly, a $9.99 per month tier offers all content without ads. I can't comment on whether the top tier is worth it to you, but I can say the ad-tier only gives you two ad breaks per TV episode in my experience. It's a small price to pay for a cheaper plan, but you're also reading a review from someone who doesn't mind Hulu's ad version either.
I think a lot of people will use the free version in these early weeks until things smooth out. In my eyes, the $4.99 version is going to be a fair ask of people who want access to The Office, a great library of Hitchcock films, and more.
Final Thoughts on Peacock
While researching and enjoying the app for this Peacock app review, I found more positives than negatives. For now, I don't see myself trying the priced tiers, but the trials make for a nice peek at all the app offers. There are a lot of great things offered in the app. Far and away, my favorite part is the channels function. I've already spent time on the Bob Ross and Olympics channels that I really enjoy.
If you think you might check out the Peacock app after this review, then let us know in the comments! Thanks for reading Comic Years for all things TV, movies, and pop culture.
Featured Image Credit: Peacock.
Taylor is the Gaming Editor of Comic Years and a lifelong fan of video games. He holds two degrees in Political Communication and wrote a Master's Thesis on resistance movements, race, and the exploitation of college athletes. His wife and two Toy Australian Sheppards keep him sane.
Leave a comment