Inception Retro Review – Revisiting Christopher Nolan's Chaotic Masterpiece Ten Years Later
We all have our favorite movies. Whether they made us laugh, cry, or smile harder than any other film out there, something made it stick with us. Now, it may or not be on your list of favorites, but Inception is one of those movies we remember. I know that I am not alone when I can say how vividly I remember watching it in theaters for the first time, exactly ten years ago today. The mind-bending changes in plot, the emotional core of the story, and the breathtaking visuals aren't just things that you can look past. So, in honor of its tenth anniversary, we're taking a look back with this retro review of Inception.
Have you somehow managed to avoid watching Inception over the last decade? You should know that this retro review contains spoilers.
Inception Retro Review – Why It Worked So Well
The road to creating Inception was not a simple one, as we imagine it isn't with any Christopher Nolan film. The concept of the imaginative movie makes us wonder how anyone could come up with such an elaborate idea. So, it's worth noting that its process involved a lot of changing ideas and genres. Nolan has said that dreams always seemed interesting to him and that his first thoughts had it leading to a horror movie.
Some of Marion Cotillard's appearances as Mal Cobb may make us jump back in fear. Though, the film certainly would never be described as horror. Part of me wonders what it would have looked like if the spookiness had been cranked up a notch, but I also know that my dreams may never be the same afterward. So, I guess it's a good thing that Christopher Nolan kept things dramatic and thrilling rather than going full scary-mode.
Knowing that this wasn't the kind of film that could rush straight to the big screen, Nolan spent a decade working on it. The final piece was learning how to "connect emotionally with the central character" (Leonardo DiCaprio's Dom Cobb). He has also added in an interview with Deadline that the rules of the world came first, but that he knew a good heist movie of this level would need more than just fun and glamor that we typically see in movies of similar genres.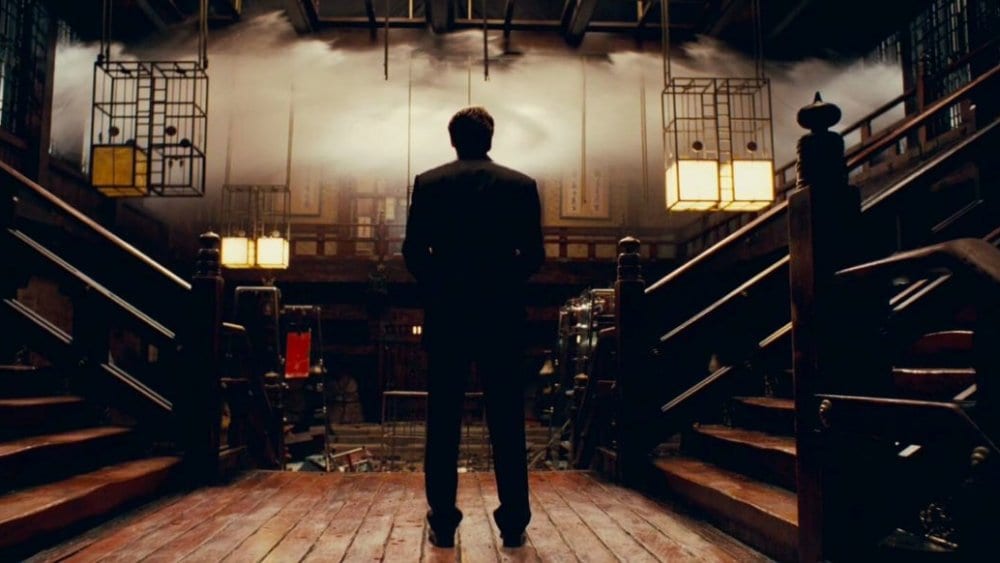 Image via Warner Bros. Pictures
Inception Features A Plot That Constantly Keeps Us On Our Toes
A reoccurring quote throughout the film asks characters to take a leap of faith. Viewers must do this too. The film opens up to a dream world that only gets more confusing as the minutes move forward. As we've come to learn with Christopher Nolan's films, we must take that leap of faith that everything will be explained in the end. And if it's not? Then we must have missed something along the way. As I've realized through three re-watches of Inception, it's easy to overlook important details that come in handy later in the film's runtime.
The film takes time building up to the heist. As with similar stories (Ocean's Eleven, The Italian Job, and so on), we need to see which masterminds are deemed worthy enough to have a part in something with such high stakes. Arthur (Joseph Gordon-Levitt) is already introduced as a trustworthy ally. Ariadne (Elliot Page) quickly joins the team as an architect. She is filled with as much wonder over dream worlds as we are.
Our remaining heist team includes Tom Hardy (who recently began filming Venom 2) as Eames, a man who seems to take part in such events for the fun and excitement of it all. His specialties include identity theft and a near-fearless approach to every twist and turn. Yusef (Dileep Rao) not only helps the plan work through his chemist creations but proves to be a key player and masterful driver. Mr. Saito (Ken Watanabe) forces his way into the mission, which is really his to begin with.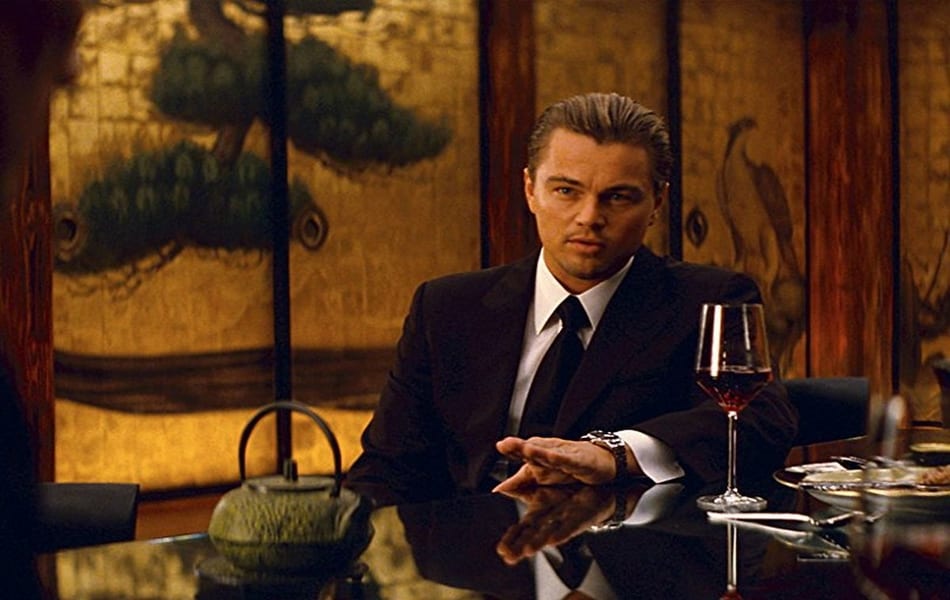 Image via Warner Bros. Pictures
Setting Up The Stakes
Upon its first introduction, the stakes for the dream-heist are not all that big. Mr. Saito uses Cobb to help his business. His largest competitor, Maurice Fischer, is on his deathbed and will pass on the company to his son, Robert. Knowing that this is the only chance to change the company's trajectory, Saito needs Robert to bring it all crumbling down. What better way to do that than to go digging through multiple surfaces of dreams to plant an idea in his head that breaking up the business is what Maurice really wanted?
There is plenty of talk about the money that the team will get for doing this. However, absolutely none of the characters (except for maybe Yusef) seem all that eager to come out of the experience a little richer. Ariadne does it for the thrill of labyrinth and world-building. Arthur appears willing to go to any lengths to help Cobb. Eames is having fun. But where does this all leave the greatest dream-con creator out there?
Cobb has spent the longest time inside of his own dreams and also has the most to lose. His wife, Mal, killed herself while believing that it was the only way to go back to reality (a lost dream). While trying to convince Cobb to join her, she had him set up to take the fall for his death if she refused. His only way to return home to their children and escape the guilt of her death is to help Saito.
A Thriller With An Emotional Core
Nolan did not spend an entire decade trying to bring the film together for audiences to only focus on the stunning visuals and well-choreographed fight scenes. Cobb's desperation to forgive himself and move on is felt throughout every scene. He reminds us that at the center of such a large plan is just a man trying to go back home.
Even Saito, who is introduced as a potential villain, reminds us of the harsh realities that they must face. He is a character that forces the situation on everyone. The man even makes sure that he's there for all the action. Saito is immediately shot, and each dream-within-a-dream makes us fear for his life. We don't see him as a villain after this, and it's done so seamlessly that it's easy to forget that he is the one forcing others to risk their lives for his business.
Speaking of villains in Inception, there isn't one. Or, at least there isn't one whose presence we can sense throughout the film. Saito is more of a threatening boss than a true villain. Cobb doesn't force the mission on any character. Cillian Murphy's Robert Fischer is just a man who is desperate for his father's approval. Mal is the character who holds the most cards, but even her appearance is just a projection of Cobb's remorse.
A Film Worth Revisiting Over and Over Again, As Shown Through This Retro Review of Inception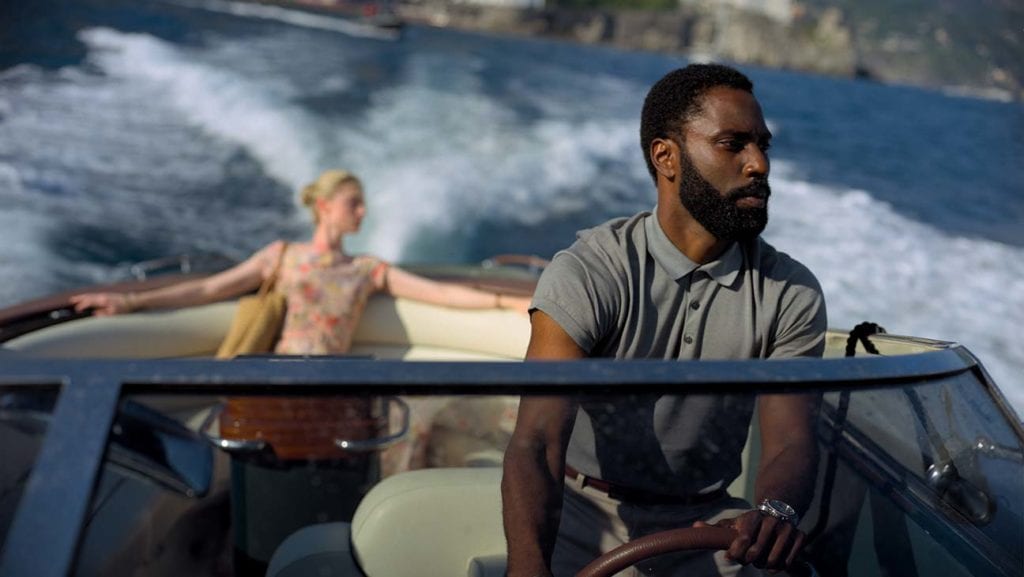 Tenet. Image via Warner Bros. Pictures
Inception follows a plot filled with questions, answers, and unresolved stories. Not only does the basic story help us become entangled in its web, but every other element does, too. Hans Zimmer's score is on par with the rest of his legendary work. Wally Pfister's cinematography was more than enough to win the Academy Award for Best Cinematography. The cast of A-list actors has their fair share of accolades. Marion Cotillard's performance is a step above the rest, constantly making us fear her next scene.
After everything about Inception is said, our conclusion of this retro review is that the film is enough to have us blindly trust in Christopher Nolan. His next film, Tenet, remains full of uncertainty as movie theaters continue to hold back from opening. Whenever those theater doors open, we know that we will be there. If Nolan can handle a multi-layered epic film that deals with dreams, love, regret, hope, friendship, and so much more, then we'll show up again and again.
Featured image via Warner Bros. Pictures.
Meghan Hale is the kind of movie lover that has a "must watch" that is a mile long... and growing. When she isn't talking about the latest film and television news she is writing one of her many in-process novels, screaming film trivia at anybody who will listen, and working as a mental health care professional. Follow her on Twitter @meghanrhale for some fun theories and live reactions to all things entertainment.
Leave a comment