Ms Marvel's Final Episode – MCU Producer Explains Mutant Cameo
In an interview published on Marvel's website, writer and MCU producer Bisha K. Ali explained the mutant cameo from Ms Marvel's final episode.
The Disney+ series Ms Marvel ended its first season with a post-credit scene that left everyone commenting. The scene constitutes the first mention of mutants in the Marvel Universe. When Kamala's friend Bruno analyzes her genes, he tells her that hers are different from the others and that she likely suffered a mutation.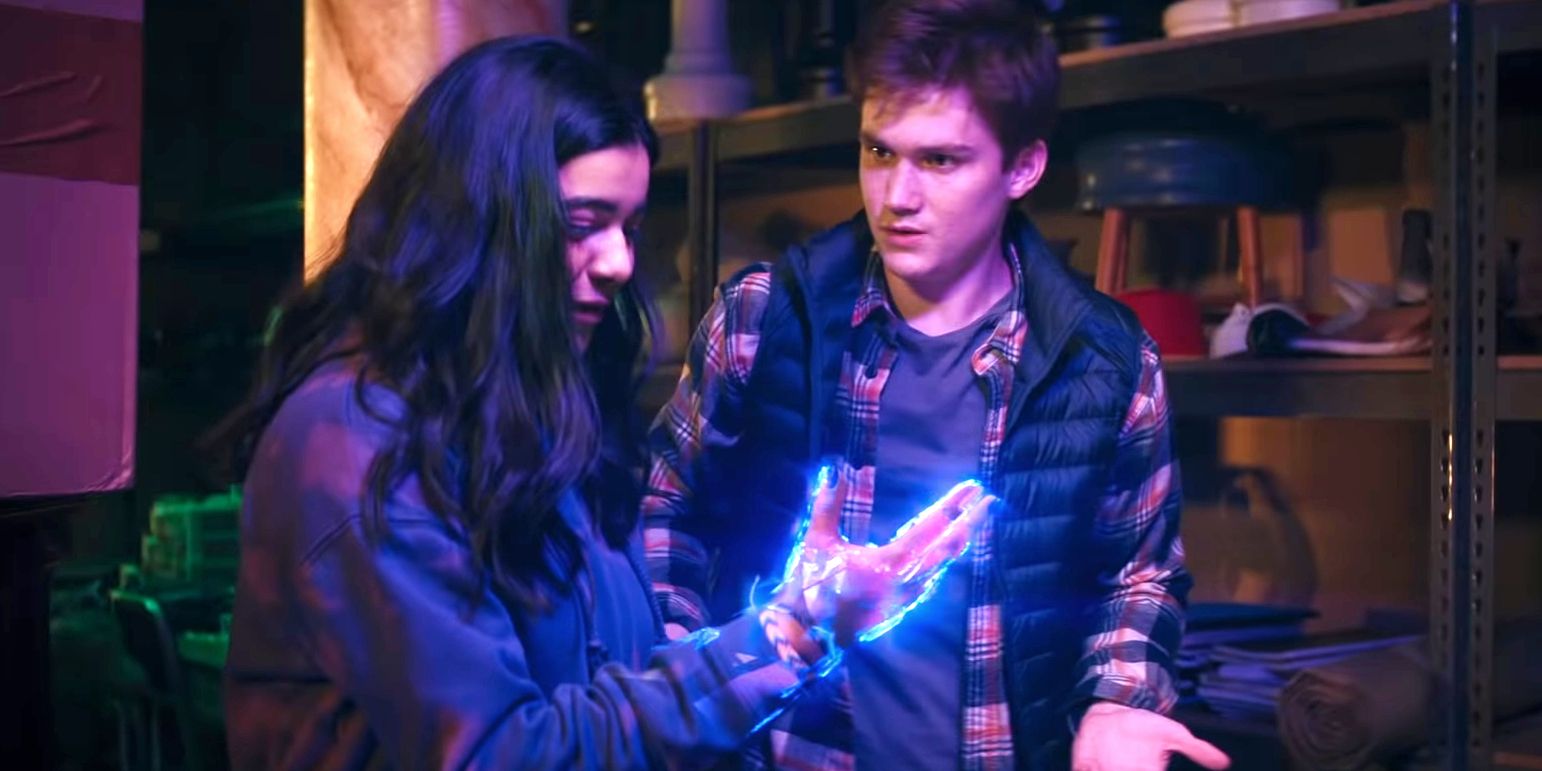 Image via Disney+
Kamala Khan becomes the first confirmed mutant in the Marvel Cinematic Universe. But this is not the only aspect of the episode to mention. One factor to note is the low rating, as it only had 775,000 views in the United States, widely surpassed by WandaVision, which had 1.6 million views and Hawkeye, 1.5 million.
Marvel president Kevin Feige said that the low viewing rates were not something to worry about, as it is a teen series and not for all audiences. He also pointed out that the racial and cultural environment also influenced, as the character and the actor are from Pakistan and Muslim. That is why he doesn't consider it a failure, despite the numbers on the streaming platform.
MCU Producer Explains Ms Marvel's Final Episode
An article on Marvel's website discussed the mutant cameo in Ms Marvel's final episode. Writer and producer Bisha K. Ali told Marvel, "Oh my God, best day of my life". She also emphasized that that scene with the first mutant mentioned was not part of the original plan and added that Marvel Studios can always change plans, saying, "Something's always a moving piece."
Image via Disney+
Ali said, "It wasn't from the beginning . With Marvel, something's always a moving piece, and we're trying to solve this question of, 'If any of put the bangle on, would they have powers?' The answer was always no, from a character perspective, no."
The producer commented on her feelings about watching the final episode "I feel so excited as a viewer of my show. The Bisha teen fan girl in me is like, 'I can't believe it.'" Ali added to that comment, "And the fact that it's Kamala — it's her. It's like her wildest dream already came true over the show , but then we just gave her one more bit of the dream. It's incredible. I'm overjoyed."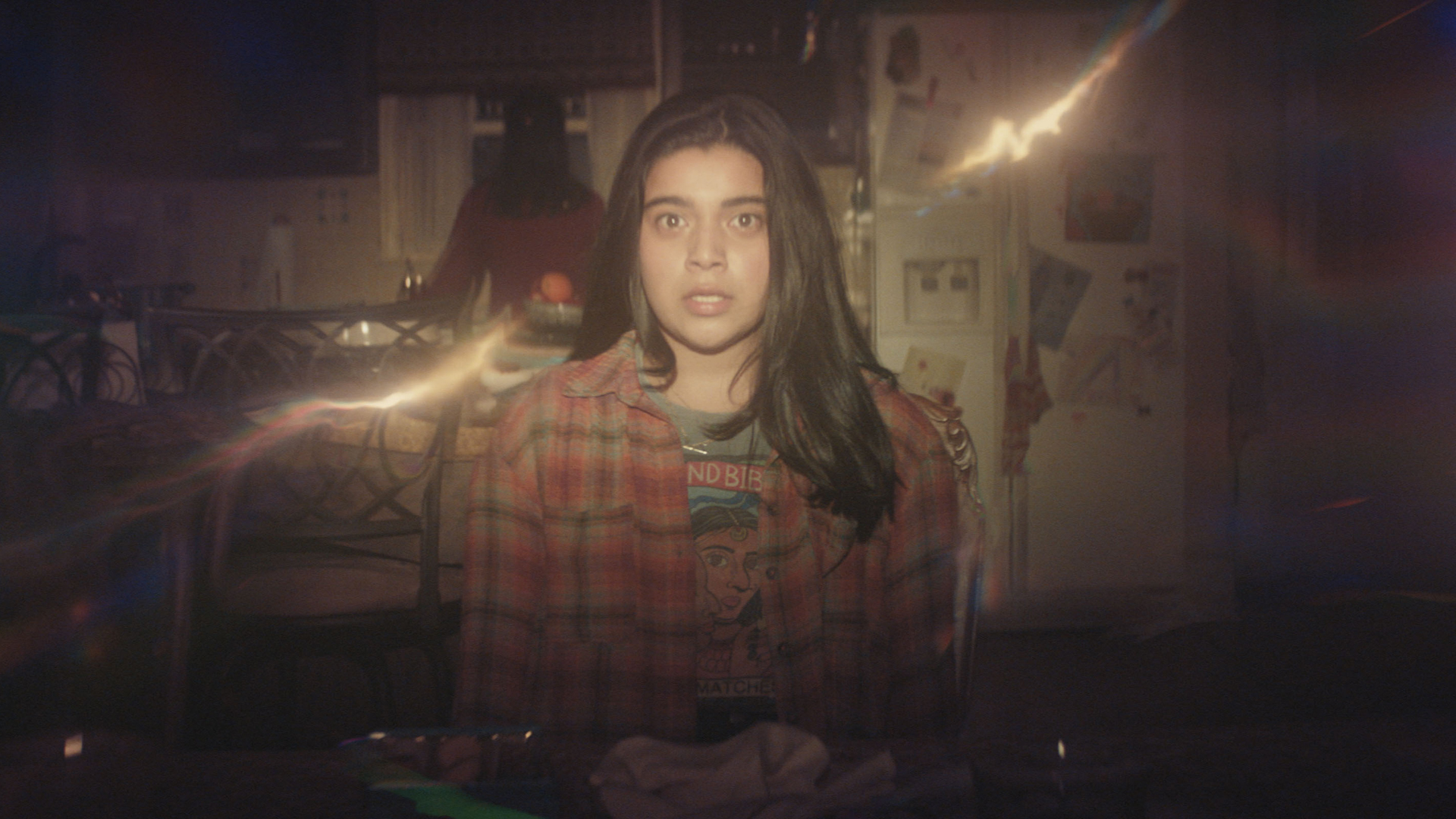 Image via Disney+
Iman Vellani also reacted to hearing about it and emailing Feige, "They sent me, and only me, the draft , and I immediately freaked out, I emailed Kevin Feige in all caps. I was like, are you doing this like for real? Are you sure? I'm so honored!" She continues, "I was like yelling at him through an email. I was freaking out. This is the biggest deal in the world, and the fact that it's happening in our show is crazy."
What's In Kamala Khan's Future
Despite the show's low viewing rates, president Kevin Feige made it clear that Kamala Khan will continue in future MCU productions. One in which her appearance is confirmed is the sequel to the Captain Marvel movie, The Marvels.
In this film, Kamala Khan will appear as part of a team Captain Marvel is putting together. Ms Marvel would be this heroine's pupil, whom the character has always admired. The Marvels' plot isn't confirmed yet, although rumor says they will face the queen of the Skrull Empire, Veranke.
Image via Marvel Studios
The young heroine could appear in movies like Captain America 4 or Ant-Man and the Wasp: Quantumania, considering that Disney's dinner experience Avengers: Quantum Encounter presents these characters working as a team and fighting against several Ultron clones.
Another possibility is that she appears in the upcoming X-Men movie, considering the musical cameo in the last episode. Wouldn't it be amazing seeing Ms Marvel with Professor X while he teaches her to control her powers? Neither Disney nor Marvel have confirmed this, and as unpredictable as they are, we will have to wait.
I am a circus aerialist influenced by Dick Grayson and Spider-Man. Fortunate to write about the characters that inspired me. I also have a Bachelor's degree in Political Science and a Master's degree in International Trade.
Leave a comment