The WandaVision, Loki Finale Episodes Sync Up To Create The Multiverse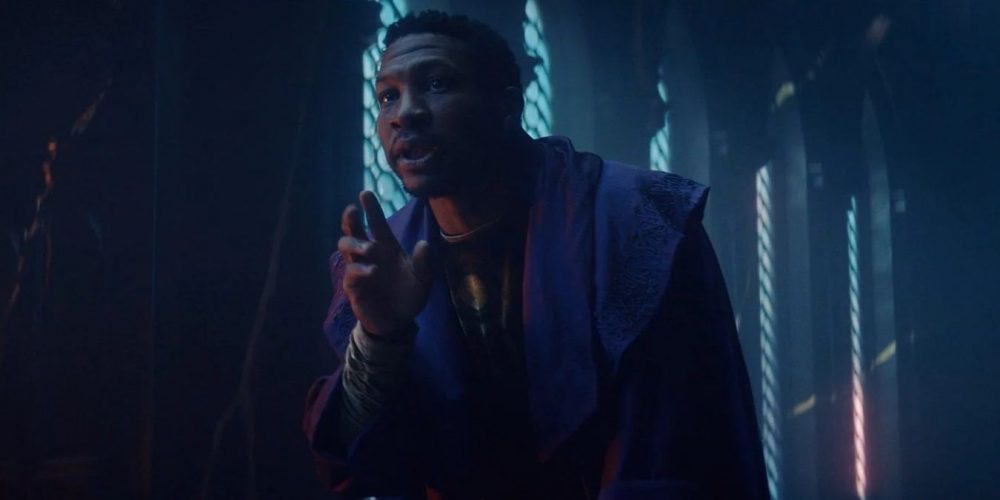 Loki and WandaVision couldn't be more different when looking at them from afar. The former was a tale about chasing the truth, the bureaucracy of fate, and the ultimate powers that control the universe. Meanwhile, the latter was a sitcom-styled show about recovering from trauma, with a splash of MCU madness thrown in at the end. But when you sync up the most pivotal moments from the WandaVision and Loki finale episodes, it becomes abundantly clear that there are more dots to be connected with the multiverse. Could Wanda be responsible for how Loki comes to an end and vice versa?
Just in case you haven't been binge-watching like us, please be aware that this post will spoil both Loki and WandaVision when it comes to their finale episodes and the multiverse. If you haven't read our review for the finale of Loki on Disney+, take a look before moving forward!
The Finale Of WandaVision And Loki Are Definitely Related To The Multiverse
Both shows end very differently. WandaVision concludes with Wanda, a.k.a. the Scarlett Witch, defeating Agatha Harkness. She frees the town of Westview and gives up her ideal family. In a post-credits scene, it's clear that she is taking a page from Agatha's book and studying up on her magic with the Darkhold. We also hear her twins crying out for help, which likely alludes to her next performance in the MCU. Meanwhile, Loki wraps up less neatly. His namesake counterpart, Sylvie, kills He Who Remains. This is a risk that has unleashed an unstoppable multiverse. Loki is back at an unfamiliar TVA, unrecognizable to his former friends.
The all-important moment that fans have been noticing is all about the opening of the multiverse. In Loki, Jonathan Majors' He Who Remains explains that he had always known how time would proceed up until a specific moment when they cross the threshold. After that, he's almost as clueless as the rest of us. But what could have been happening at that very moment? Take a look at the synced-up clips below and see for yourself. Both clips start at the 27:05 mark, and the scenes sync up in multiple ways, such as the sound of thunder in both shows at about the 28:04 mark. Our favorite is that the thing Immortus/Kang drops hits the desk at almost the same moment as when Agatha Harkness hits the ground.
Did Wanda Open The Multiverse?
The world is blaming Sylvie for unleashing variants of He Who Remains. This is believed to include versions of Kang the Conqueror, a villain from Marvel Comics. But it's not all on her because the threshold had already been crossed by this point, and there is a chance that Wanda is the reason. As seen in the clip, it's possible that Wanda opened the multiverse, allowing for the crossing of the threshold by the immense chaos magic she released during her fight with Agatha. Remember, the last commercial in WandaVision was for a phony medication called "Nexus," a word not really used in that series. The inclusion of her twins' cry for help at the end is only more proof to suggest that she is tied up in the multiverse. Could a Kang variant be luring her in with their voices because it knows her true power?
Another suggestion is the disbelief that Agatha has after Wanda's magic. "You don't know what you've done," the witch says in fear. Now, Agatha has been around for quite some time. Though we have no reason to believe that she's been mingling with the TVA or Kang variants, it's more than reasonable to assume that she knows the limits of her magic. And one of those limits? Opening up the multiverse. The learned sorcerers in Doctor Strange also seemed particularly freaked out by magic that messes with time.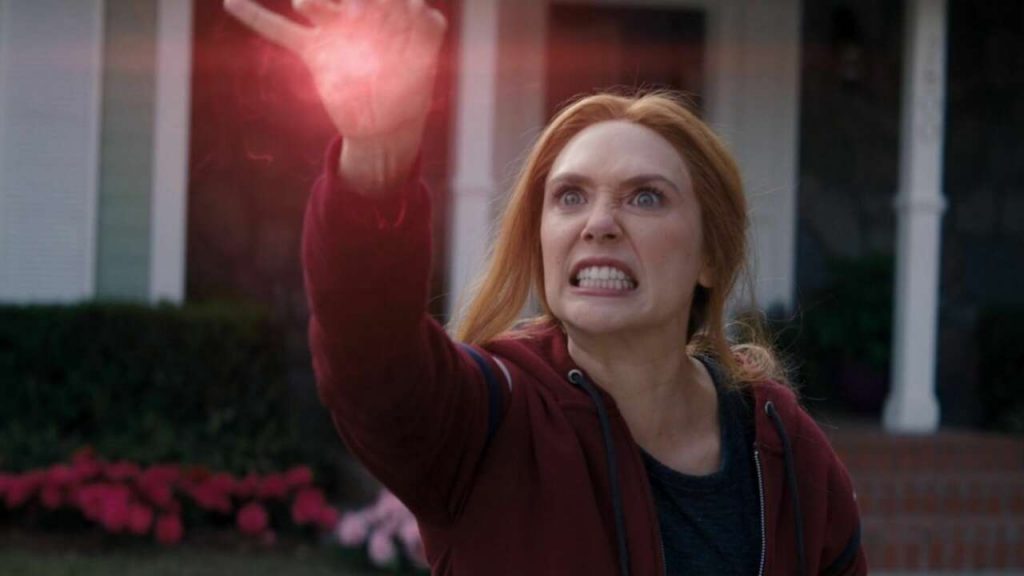 Image via Disney+.
There are a few movies that we're almost positive will include the opening of the multiverse in their plotlines. This includes Spider-Man: No Way Home, Doctor Strange in the Multiverse of Madness, and Ant-Man and the Wasp: Quantumania. Will we have to wait for these later films (premiering on December 17, 2021, March 25th, 2022, and February 17th, 2023, respectively), or will we see them even sooner? Only Wanda and Kang know.
Readers, let us know your thoughts on the opening of the multiverse and what is to come. Does watching the finale episodes of Loki and WandaVision give you a reason to think that they're connected with the multiverse? Also, do you think this sync was intentional or is it just an amazing coincidence? Drop your thoughts in the comments!
Featured image via Disney+/Marvel.
Meghan Hale is the kind of movie lover that has a "must watch" that is a mile long... and growing. When she isn't talking about the latest film and television news she is writing one of her many in-process novels, screaming film trivia at anybody who will listen, and working as a mental health care professional. Follow her on Twitter @meghanrhale for some fun theories and live reactions to all things entertainment.
Leave a comment