Captain America And Captain Marvel Meet In New Video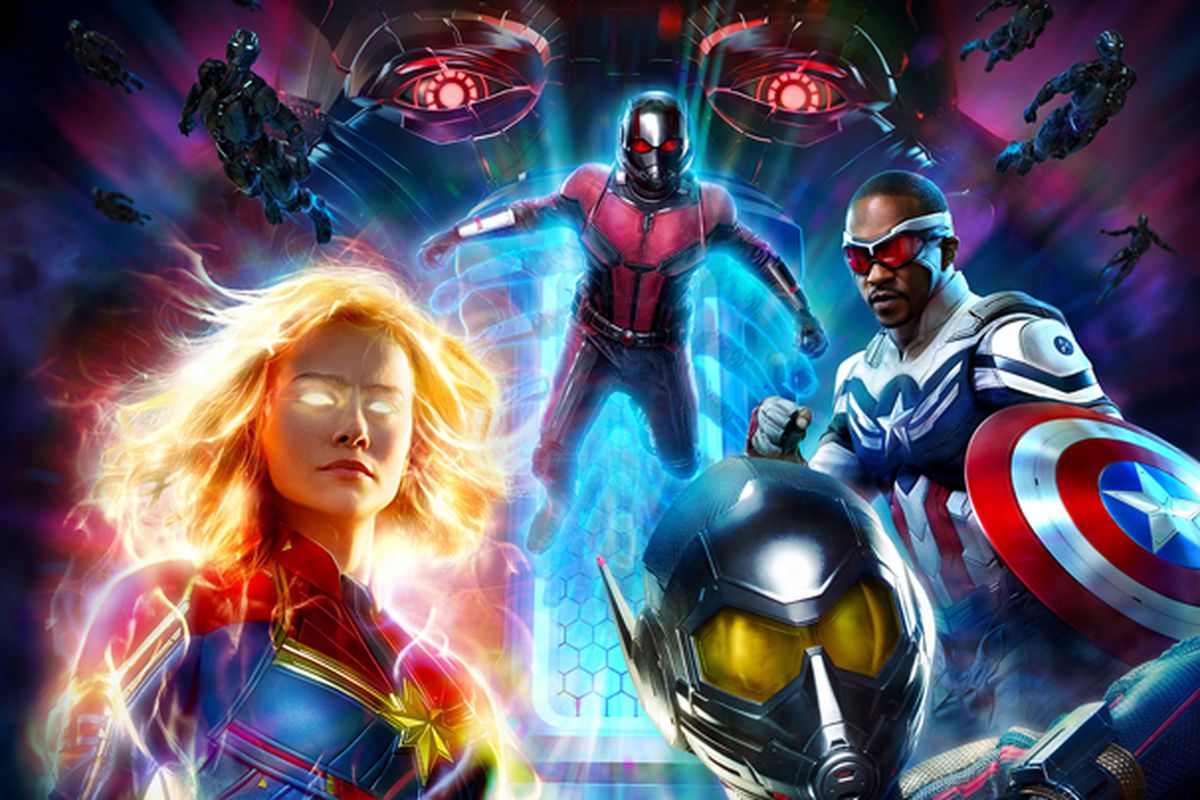 A Disney cruise ship aired a short film in which the new version of Captain America met Captain Marvel as part of Avengers: Quantum Encounter. We saw the first greeting between Brie Larson's heroine politely greeting Anthony Mackie's Captain.
In the video, we can see Anthony Mackie wearing the Falcon armor, but in the style of Captain America. He also holds the shield Steve Rogers left him at the end of Avengers: Endgame. It's a pretty friendly first meeting that could open a framework for a new Avengers team. Could it include the recent Disney superheroes such as Ms. Marvel?
Image via Disney
Captain America and Captain Marvel Meet
The short film shows the new version of Captain America on the cruise. Suddenly Captain Marvel appears and has a friendly conversation with Captain America. She emphasizes the hero's new role by calling him "Cap" at the end. A very noticeable fact is that Miss Marvel also appears in the video. At the end of the video, Captain Marvel leaves, and subsequently, Ms. Marvel appears to talk to Cap. That opens up the possibility of a new team including these superheroes.
Several videos promote the show Avengers: Quantum Encounter. In this edition, we will see some classic Marvel heroes, as is the case of Captain Marvel, Ant-Man and The Wasp, and Spider-Man. In these videos, we can see how the heroes fight on the cruise ship with replicas of Ultron. We see Miss Marvel using her ability to increase her points and change shape to attack the robot army. Also, we see Captain America slit the throats of several with his shield as he flies through the air.
Image via Disney
Also detailed is how The Wasp shoots at the cyborgs while Ant-Man, enlarges and shrinks in combat. Captain Marvel's appearance comes at the show's end with a brief conversation between the two. We can also see Miss Marvel jumping on a telekinetic platform, attacking from below with giant fists. When Captain Marvel appears, we see how an Ultron runs her over. Fun fact: there was no interaction between Miss Marvel and Captain Marvel, ironic considering that Miss Marvel is her number 1 fan.
The Avengers: Quantum Encounter Experience
Avengers: Quantum Encounter Experience is a Disney Cruise dining experience that shows a new group of Avengers, led by Captain America (Anthony Mackie), fighting enemies. The team includes The Wasp, with her ability to shrink and return to her size. It also includes Ms. Marvel with her shape-shifting ability and attacking with her giant fists. The enemies are varied; several of Ultron's bots are in the leaked video.
Travelers enjoyed watching the battle on a high-resolution screen, seated, drinking, and eating. Disney is implementing this show as additional entertainment for its guests. Avengers: Quantum Encounter Experience may also open up opportunities to create a new production of The Avengers. Many heroes of the Marvel Cinematic Universe are emerging, as is the case of Miss Marvel, American Chavez, and the latest version of Captain America. The tie-in and recent cameos in Marvel shows and movies could imply the formation of a new Avengers group.
We can see that Disney is putting on a show to entertain their guests on their cruise ship. However, this could be an advertising campaign to promote a new production linking Captain Marvel, Captain America, Miss Marvel, Ant-Man, and The Wasp.
Featured Image via Disney
I am a circus aerialist influenced by Dick Grayson and Spider-Man. Fortunate to write about the characters that inspired me. I also have a Bachelor's degree in Political Science and a Master's degree in International Trade.
Leave a comment