Iman Vellani's Ms. Marvel Pays Homage To to Scarlet Johannson's Black Widow
The rising star Iman Vellani's Ms. Marvel will premiere this June 2022. As Marvel's first Muslim superhero, she'll be playing the newest hero in MCU, Ms. Marvel. The show's plot will surely dive into her journey as a fan-turned-superhero. 
As her hero's name implies, Iman Vellani's Ms. Marvel is a nod to Carol Danvers, aka Captain Marvel. The resemblance is uncanny between the two; just take a look at the recent photos Marvel released for the upcoming Disney+ show.
Meet Kamala#MsMarvel pic.twitter.com/BCYOYWLZjF

— Marvel Studios (@MarvelStudios) May 29, 2022
Yet, in a recent interview, Vellani shares that another heroine comes to play aside from her hero's fondness for Captain Marvel. Enter Scarlet Johansson's Black Widow!
Ms. Marvel Actress Shares Her MCU Journey 
Iman Vellani joins the growing ensemble of youngsters in MCU. We already have Hailee Steinfield as Kate Bishop and Xochitl Gomez as America Chavez. And now, Iman Vellani's Ms. Marvel opens a new set of opportunities for Marvel. Ahem, Young Avengers, ahem!
In an interview, Vellani shared her thoughts on becoming the first Muslim to play a superhero who is also a part of the minority. She believes that Kamala Khan's appearance in MCU will be a massive point for representation.
"The comics meant the world to me. I hope people can see what I saw when I picked them up for the first time and that tremendous amount of love. I felt seen, and I want people to just feel less lonely, whether you're a fan of the Avengers, or you're Pakistani or Muslim, or you're a kid trying to figure out your place in this world. Everything. I think Kamala is such a universal character, and a lot of people can relate to her."
The actress also shared how her connection to the character helped her explore her identity as a Pakistani and a Muslim:
"Being Pakistani was a part of my life I was very dismissive about, and I felt disconnected from my culture prior to this show. I was born in Pakistan, but I moved to Canada when I was one. I didn't have any Muslim or Pakistani friends."
With these said, we're all hoping for a great show ahead! And it's impressive to see how Marvel becomes more inclusive and representative when it comes to their characters.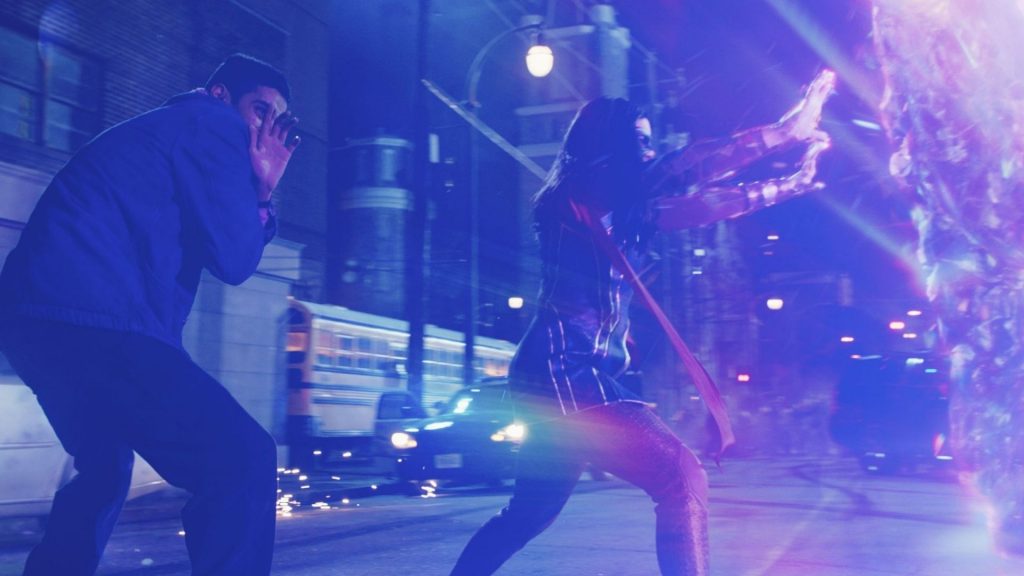 Marvel Studios
Iman Vellani of Ms. Marvel and Scarlet Johansson's Black Widow's Connection
Iman Vellani, just like her character, Kamala, grew up in the presence of superheroes. Kamala, in fact, is a huge Captain Marvel fan, but surprisingly another superheroine comes into the picture. Iman mentions that Ms. Marvel copies her fighting style to the figures she grew up with—and who has one of the best fighting skills in the original Avengers other than the Black Widow.
Vellani gives us a rundown on how they came up with Kamala's distinct fighting style:
"I've been working on my superpose since I was like ten. But no, I just wanted to stay limber enough to kind of do my stunts. I have the most incredible stunt double. So we were kinda figuring out what Kamala's fighting style was together. You know, she's not a fighter, she's a sixteen-year-old kid from high school. So, a lot of it was like, 'Okay, she's probably copying everything she sees.' So we included a lot of Black Widow poses, and Brie Larson's iconic Captain Marvel poses. So yeah, we've got some fun stuff in there."
Of course, we can't "let go" of our beloved Natasha Romanoff that easily. And Iman Vellani's Ms. Marvel tribute to Black Widow is pure joy. Ms. Marvel's fighting style will indeed honor her sacrifice in Endgame. 
Sadly, we may never see the interaction between heroes. But we have another Widow in the guise of Florence Pugh. Who knows, maybe their paths will cross one way or another—after all, the whole MCU is a mish-mash of everything.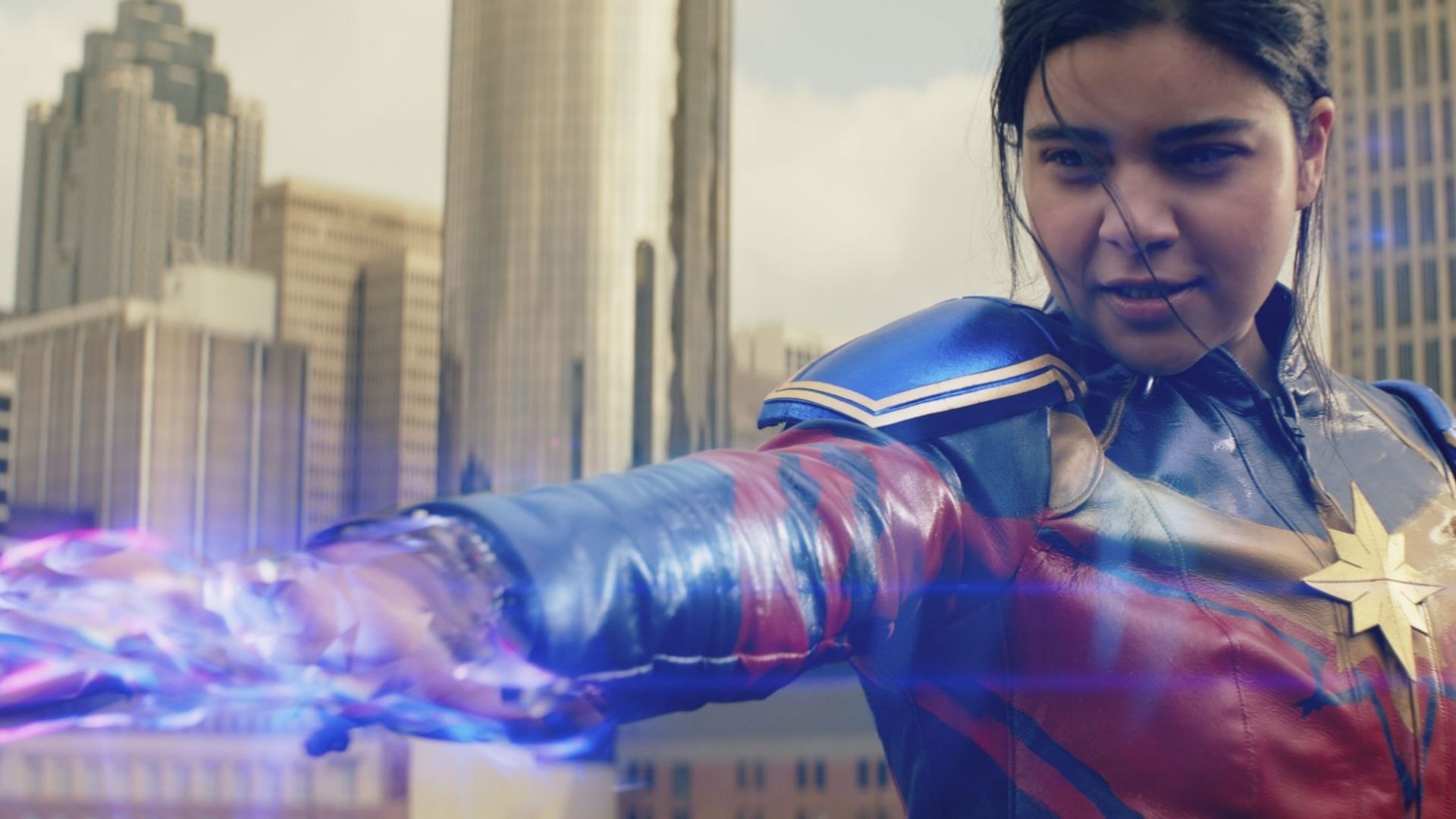 Marvel Studios
While that thought might be a bit hazy now, Ms. Marvel's appearance in The Marvels is already confirmed. Her team-up with Carol Danvers to fight an Avengers-level threat is a plausible theory for this movie's plot. We'll be looking out for how Ms. Marvel sets the tone for The Marvels.
Iman Vellani's Ms. Marvel airs on Disney + on June 8, while The Marvels will be in theaters on July 28, 2023.
Paul is many things. He's a fan of anime, superheroes, and everything in between. He dedicates his downtime to annoying the heck out of his cats and dog.
Leave a comment