The Sims 5 Leak: Next Game to Be Free-to-Play?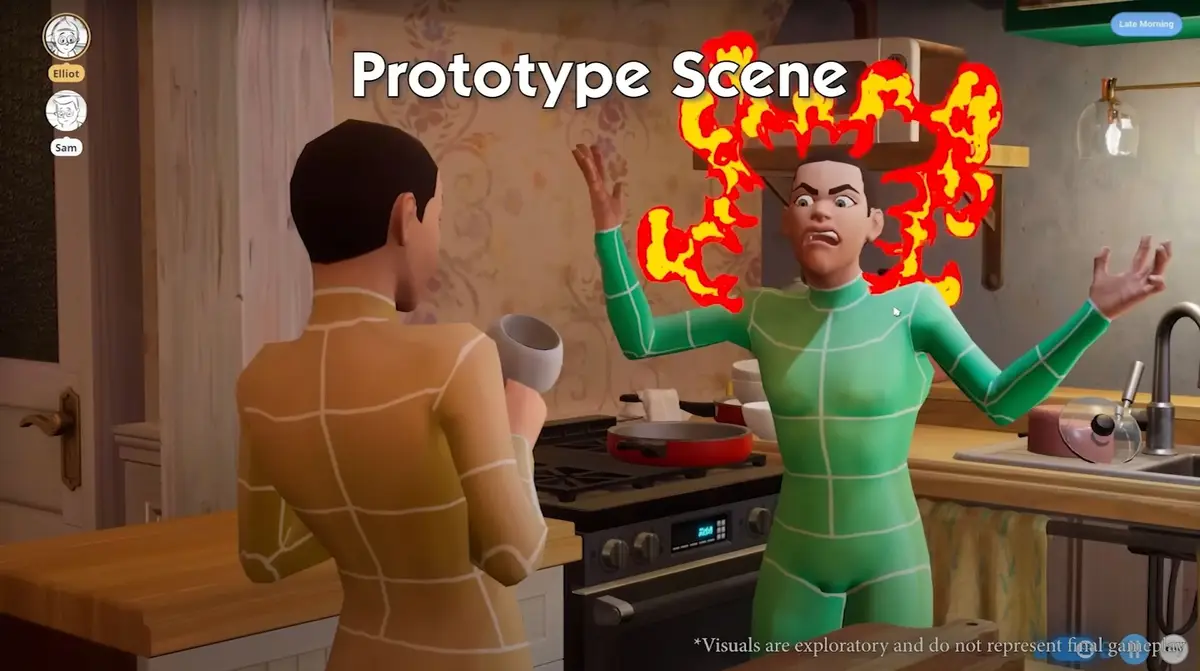 Simmers – we've got some scintillating news hot off the press for all you virtual life enthusiasts. The latest installment in The Sims franchise, known as The Sims 5 or Project Rene, is making waves in the gaming world. Brace yourselves because there's a rumor that this game might take a different approach than its predecessors. Get ready for the bombshell: The Sims 5 could be going free-to-play! But hold on tight because there's a twist – it might also be jam-packed with microtransactions. Here's the latest The Sims 5 leak. 
So, what's the scoop? A career listing for The Sims Project Rene spilled the beans and revealed some interesting details about the game. According to the listing, The Sims 5 will be "free-to-enter." You won't have to spend any simoleons upfront to get in on the action. But wait, there's more! They also mentioned that the game would have a "free and paid" in-game marketplace. Plus, there's additional paid-for content up for grabs.
Now, before we all gasp and frantically search for our virtual wallets, let's dive deeper into this compelling revelation. Going free-to-play is a trend in the gaming industry, allowing players to jump into the game without shelling out any cash initially. However, this The Sims 5 leak often raises concerns about those notorious microtransactions. You know, those sneaky in-game purchases that can drain your real-world funds faster than you can say "ka-ching!"
The Sims 5 Leak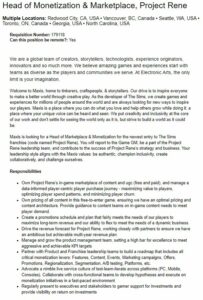 Image: TheHenfordHen (Twitter)
But don't fret just yet, fellow Simmers! While microtransactions might send shivers down your spine, let's approach this rumor with an open mind. We don't have all the details, so let's not go wild like a Sim. Instead, let's consider the exciting possibilities that The Sims 5 could bring to our virtual lives with its free-to-play and microtransactions model.
Imagine the potential of a free-to-play model for expanding the player base. It's not too different from the Sims 4. Picture inviting your friends, who may have been hesitant to delve into the Simiverse before, to join in on the fun without purchasing the base game. It could be the perfect opportunity to build a Sim neighborhood like never before, where everyone can create and interact with their unique virtual characters. Not too bad for The Sims 5 leak, right?
Now, let's talk about those microtransactions. Sure, they can be a double-edged plumbob. On the one hand, they could provide a steady stream of additional content, offering new outfits, furniture, or even mind-blowing expansion packs to spice up our virtual escapades. As passionate Simmers, we've always yearned for more, and if the paid-for content delivers fresh and engaging experiences, it might just be worth the occasional splurge.
But hold your llama plushies; there are potential downsides too. Microtransactions have been known to disrupt the gameplay experience, creating an imbalance between players who can afford to invest more and those who can't. It's a delicate tightrope for developers, finding the sweet spot between monetization and preserving the game's integrity. Either way, this The Sims 5 leak is pretty juicy!
Maxis Project Rene News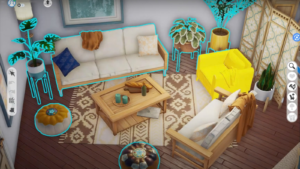 Image: Ea/Maxis
As we eagerly await more information about The Sims 5, it's important to remember that rumors are just that – rumors. Until we hear official news from the developers, it's best to take everything with a grain of salt. So, resist the temptation to auction off your precious Simoleons just yet!
The rumored The Sims 5 leak and free-to-play model with microtransactions in The Sims 5 has certainly set the Simming community abuzz. It's natural to have mixed feelings about such a potential change, but let's keep an open mind and wait for further developments. Who knows, Project Rene might bring exciting new opportunities and fresh experiences into our beloved Sim-filled lives. Until then, keep those plumbobs twinkling and those Simlish dictionaries ready!
Hi! I'm Arvyn, and I'm an English teacher from the UK. I've been teaching English online for over 4 years to students from all across the world and all ages. Outside of work, I'm a huge fan of reading, video games, and playing with my adorable kitties. See ya!
Leave a comment