Only Up! Back on Steam After Sudden Removal from Store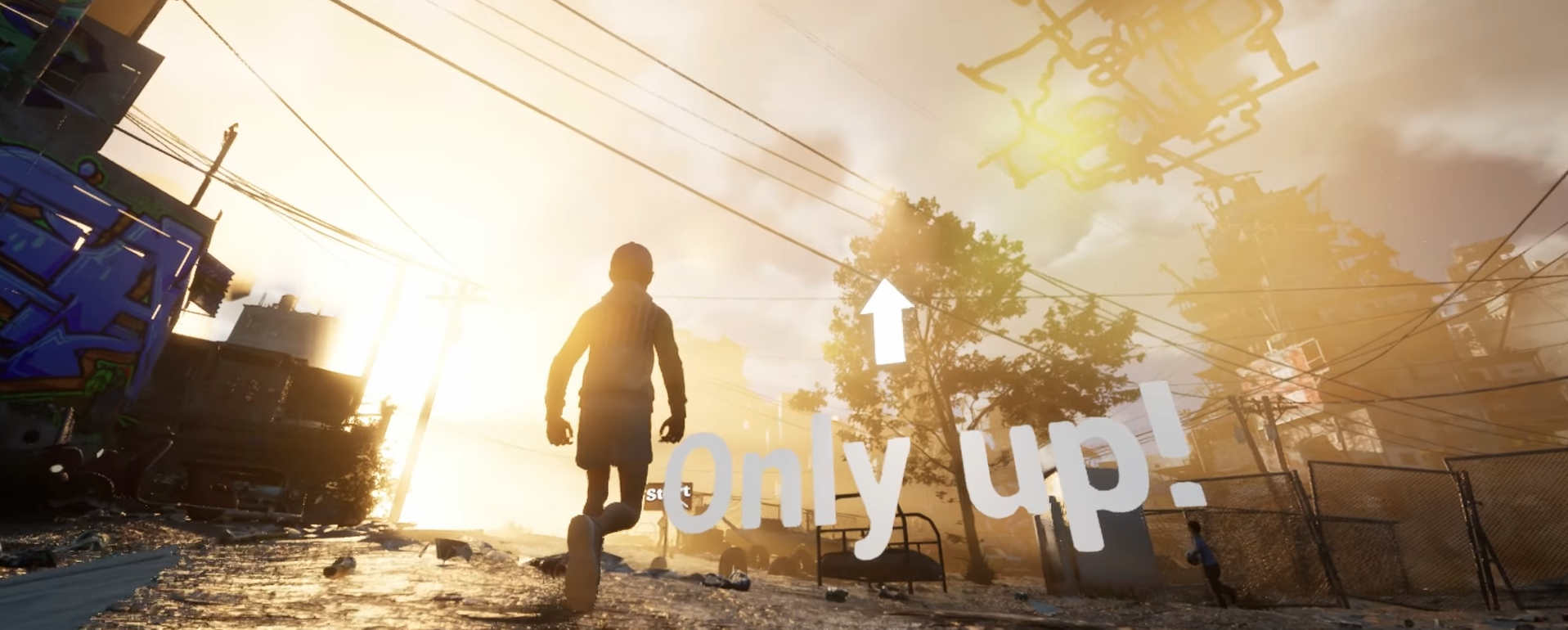 Only Up! recently became all the rage among Twitch streamers. It's a simple platformer with a simple goal: anger. Yes, it's one of those games. So, it's natural for it to achieve viral status. And, Only Up! is Back on Steam.
Yup, you read that right. Only Up! was taken out earlier today, about four hours ago as of writing. No one is 100% sure of the reason. However, the game did spur some controversy these days. In fact, the last one was yesterday.
Only Up! is a game focused on platforming and climbing. It's not quite like DevolverDigital's Baby Steps. Though, it draws heavy inspiration from Getting Over It. Some might say it's light Death Stranding with jumping around. And, that formula made it beat even Baldur's Gate 3 on hype.
But, what just happened to it?
Only Up! back on Steam after unexpected takedown by Valve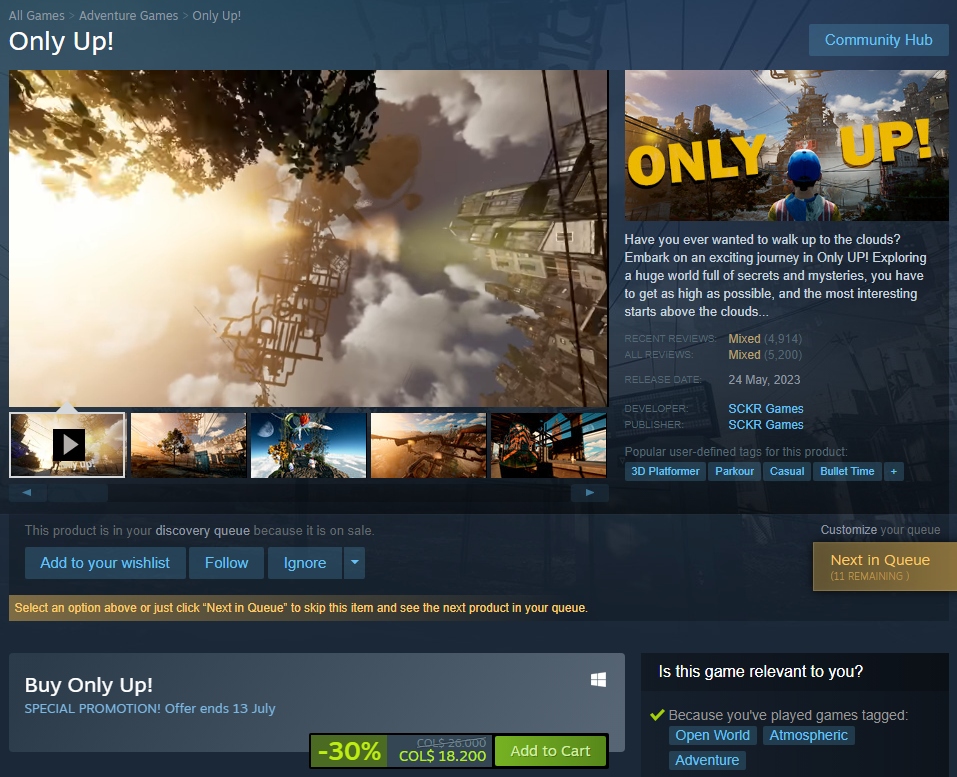 Yep, it's right there after being removed merely 3 hours ago. Ignore the price in Colombian Pesos; it's $10.
Just hours ago, PC Gamer reported the game's takedown. That's right. Four hours ago, you couldn't get this game. And, it happened in the midst of its virality with Twitch Streamers. Giants like Moist Cr1TiKaL, Dr. Disrespect, and Distortion2 started speedrunning the game.
The game offers a simple formula for just $10. You can think of it as a third-person platformer on a CS:GO parkour map. Plus, it draws heavy inspiration from Getting Over It. So, it was only a matter of time before live rage became the Twitch norm.
Unfortunately, the game was taken down from Steam. This happened while speedrunning records kept popping up. Now that's back up, let's see if it can gain back momentum. Additionally, a tweet from the developer addressing it has been deleted.
The asset-ripping allegations justifying Only Up!'s removal
You can see the asset's page above and the artist's tweet below.
Now, no one gave a reason for the game's takedown. Sure, Valve seemingly allowed Only Up! back on Steam. However, the game generated some controversy yesterday, June 29th. One clue, it has to do with that 3D model above.
Der Moment, wenn @venom_virtual einem erzählt, dass das aktuell sehr erfolgreiche Spiel #OnlyUp , mindestens ein Asset von mir #gerippt hat.

Tja… was soll ich dazu sagen… macht euch selbst ein Bild davon.#steal #3d #ripped #geklaut #noComercialUse #sprachlos pic.twitter.com/VDBwf8hX0w

— Aboulicious (@Aboulicious) June 29, 2023
Yesterday, Aboulicious, a 3D artist, spoke out about Only Up! The original post is above. As you can see, it's in German. In summary, it says the game used one of his assets for commercial use. The free download is only approved for non-commercial use.
Curiously, that post came out a day before the game's takedown. Therefore, it's led many to believe that's the reason for the removal. Having said that, the game isn't a stranger to mild controversy.
Some say that other licensing issues might be the cause. That remains unconfirmed. Others speculate it's the game's promotion of NFTs. That said, the game doesn't sell or allow their exchange. Thus, they're not breaking Steam's rules.
Odd removal in the midst of Only Up! blowing up on Twitch
90 million champs in the arena today.

Completed Only Up in record time.

Zero guides, no playbooks, no tutorials, just raw talent. pic.twitter.com/0uEVbmSZHj

— Dr Disrespect (@DrDisrespect) June 30, 2023
The game was all the rage this week. As you can see above, even Dr. Disrespect partook in the speedrunning trend. Another streaming giant to do so was Moist Cr1TiKal, or Penguinz0. Even Distortion2, a famous variety speedrunner, uploaded several records.
Oddly, the tweet came out during the game's down period on Steam. And, no comments seem to mention the issue.
I point that out because I previously pondered about the game's fame. Three hours of downtime might not sound like much. But, internet virality is quite volatile. That could be enough to end the game's momentum.
On the other hand, the game might've not been entirely unavailable. It wasn't possible to buy it. Though, it might've remained playable for those who had already bought it. Additionally, maybe the majority didn't notice the short takedown.
In other words, the game might do just fine from now on. So, I'd expect to see it remain at the top for a few more days.
Featured Image Credit: SCKR Games.
Leave a comment