Invincible Presents: Atom Eve, a Visual Novel for PC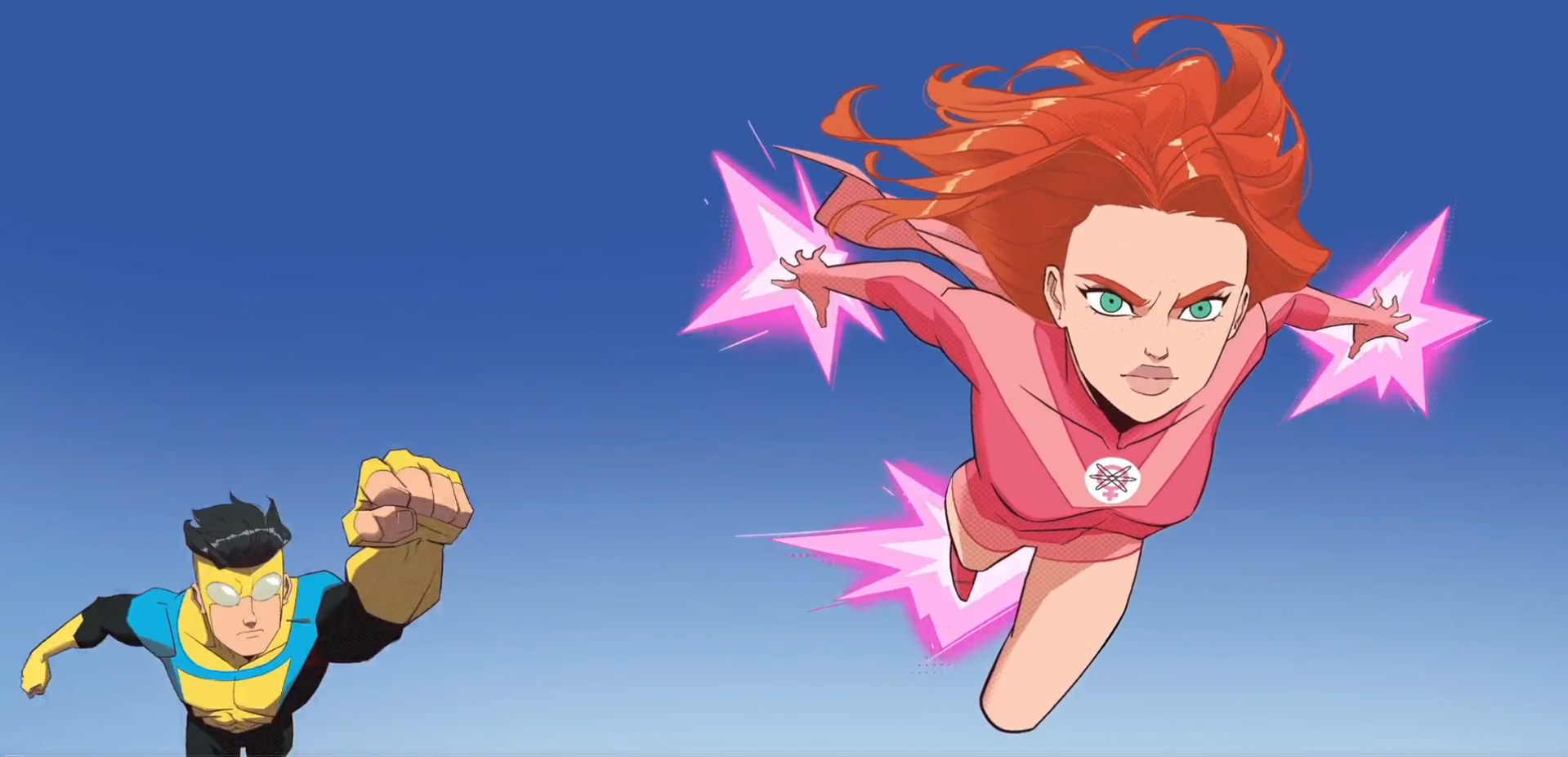 Robert Kirkman's Invincible has broken Amazon. The animated series was renewed for two more seasons right away. And, it quickly became a staple of Amazon Prime. Now, we have Invincible Presents: Atom Eve.
The upcoming game is, curiously, a visual novel. Think of Telltale's games for a solid idea. Naturally, the exception is the tone and setting. This would mark the second time the series makes it to video games. Just a few days ago, Omni-Man was revealed as a Mortal Kombat 1 DLC.
But, how will this upcoming release work?
Invincible Presents: Atom Eve bringing a unique take for the series
As announced at #SDCC during yesterday's #Invincible20 panel, Atom Eve is getting her own video game.

Coming soon! @InvincibleHQ pic.twitter.com/DftSOWEGom

— Skybound Games (@skyboundgames) July 22, 2023
During the San Diego Comic-Con, Skybound Games announced the game. It'll focus entirely on Atom Eve and her story. The game will release this year, 2023, on Steam. And, it's already available to wishlist.
Moreover, this game will mark Skybound Games' first Invincible title. And, it comes from the hand of a solid team. As reported by IGN, we have Terrible Posture Games (TWD: Last Mile) behind it. There's also Jill Murray (Assassin's Creed 3: Liberation) and Rossi Gifford (Marvel, Riot games, Skybound).
Needless to say, a visual novel is a weird genre for a superhero video game. But, it might work better than expected.
Classic visual novel gameplay with Invincible's Atom Eve twist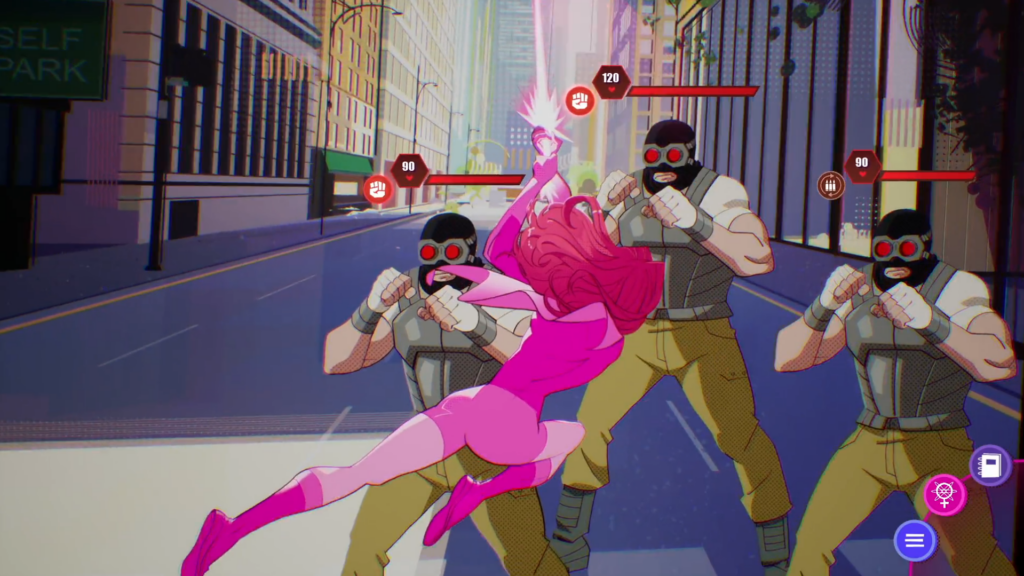 The visual style and gameplay should work fairly well with the comic book visuals. (Image Credit: Skybound Games | Terrible Posture Games)
As a visual novel, you'll mainly be making choices to change the story. Your dialog and actions will dictate how the story plays out. Thus, Invincible Presents: Atom Eve has multiple paths for replayability.
That said, it's not just talking and watching the story play out. The game also features turn-based combat. Think of traditional JRPGs. As you progress, you'll unlock dialog options and combat skills. Thus, you'll have more options to tackle the different gameplay elements.
Invincible Presents: Atom Eve available for wishlist on Steam
All you have to do is press the green button you see right there.
As mentioned, the game is available to wishlist on Steam. If you want to embody Atom Eve right away, this is your chance. Luckily, adding it to your wishlist is straightforward. You just need a few clicks.
Firstly, head over to the game's official Steam page. From there, you can click the "Add to your wishlist" button. Once that's done, Steam will notify you as soon as the game comes out.
Featured Image Credit: Skybound Games | Terrible Posture Games
Leave a comment