Mortal Kombat 1 DLC Brings Homelander, Peacemaker, and More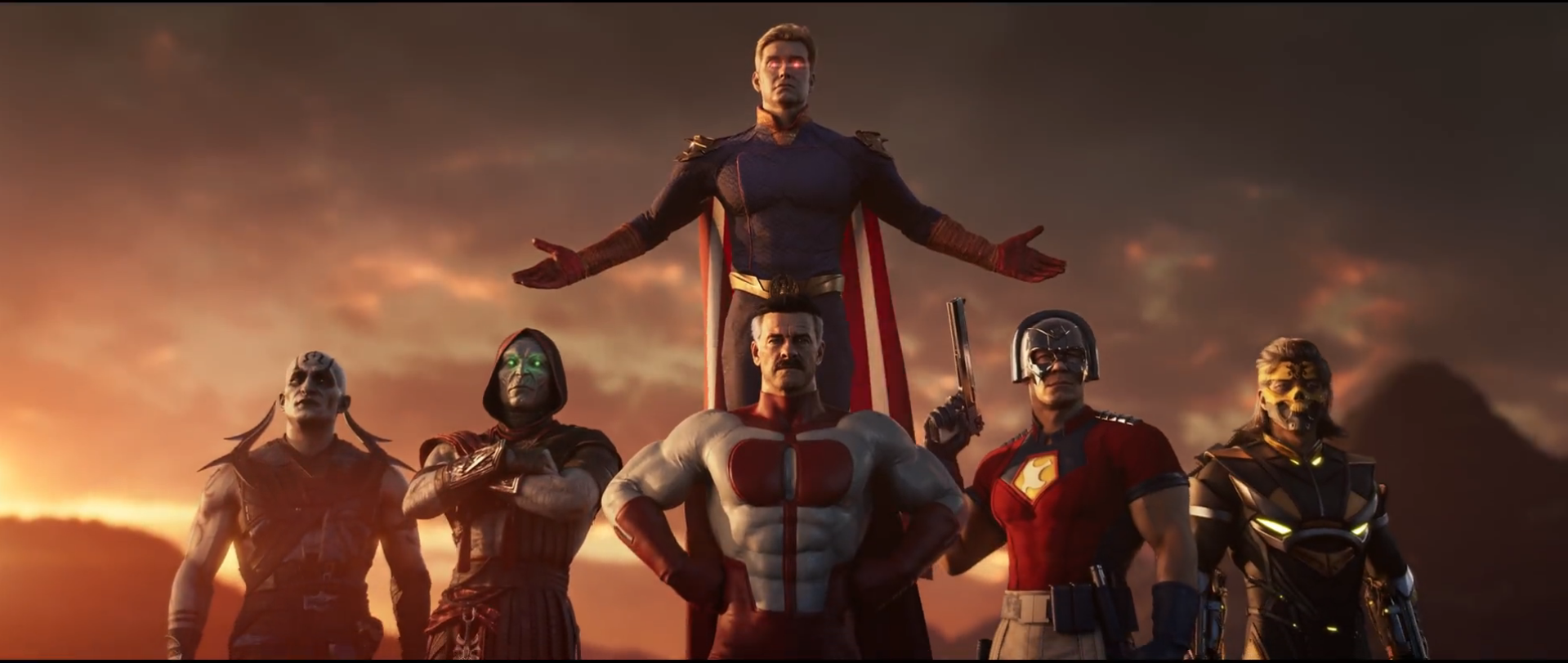 Mortal Kombat 1 has been a huge success for NetherRealms. By now, it seems like the franchise can do no wrong. Now, the first Mortal Kombat 1 DLC is adding fuel to that fire. The new characters are quite… something, to say the least.
This might be more proof that DLC can be good when done right. Recently, Square Enix had to reevaluate its FF XVI DLC plans. Plus, it confirms the Peacemaker rumors from earlier this year. Plus, it adds Homelander. This would be the second collab with The Boys.
First Mortal Kombat 1 DLC revealed with iconic characters
Justice. The good… and the bad. Welcome the Kombat Pack Roster to Mortal Kombat 1. #MK1 pic.twitter.com/QoWFC36y8n

— Mortal Kombat 1 (@MortalKombat) July 21, 2023
As you can see above, the trailer features several stars. Firstly, we have Omni-Man from Invincible. DC's Peacemaker soon joins him in the frame. Lastly, the trailer closes with The Boys' Homelander. Needless to say, this is full of morally-dubious heroes. And, I'm all for it.
The characters fit perfectly into the Mortal Kombat universe. They're powerful and, more importantly, extremely violent. Unfortunately, only Homelander's release was part of the reveal. As reported by PlayStation Lifestyle, we can expect him in spring 2024.
Other characters revealed in the Mortal Kombat 1 DLC trailer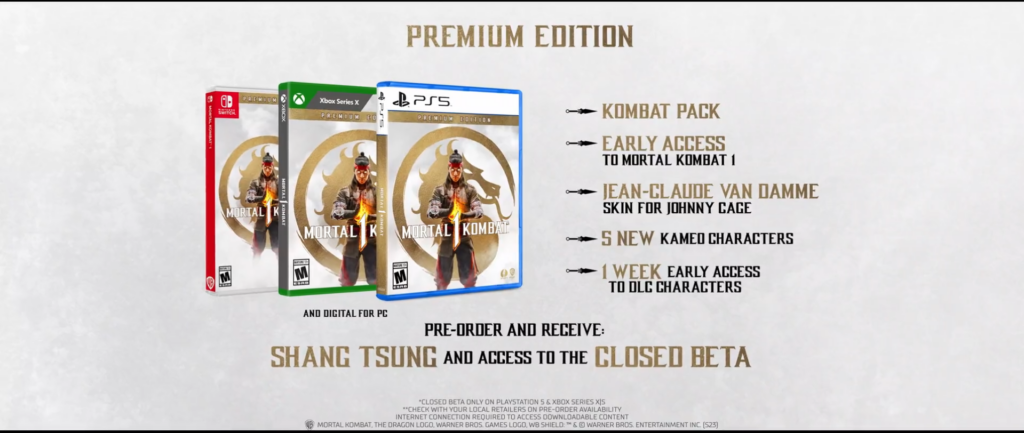 Naturally, there's a Premium Edition with a bunch of extra goodies. (Image credit: Mortal Kombat | NetherRealm Studios)
Of course, those three aren't the only new characters in the DLC. The Mortal Kombat 1 DLC trailer also showed three others. That includes two fan-favorites and one somewhat of a newcomer.
The two favorites are, of course, Ermac and Quan Chi. However, the Scorpion-looking one might be a stranger to some. He's Takeda Takahashi, the son of Kenshi Takahashi. He debuted a couple of entries ago.
Finally, we have the Kameo Characters. They bring Johnny Cage, Ferra, Mavado, Khameleon, and Tremor.
Fan reaction to the new Mortal Kombat 1 DLC
He's supposed to, he's literally the blend of dead souls

— GoldenInstinct (@GoldenInstinctx) July 21, 2023
For the first time in a while, most of the response was positive. And, it's a combination of hype for the two halves. Some people called the additions an "automatic W." Others focused on Ermac and Quan Chi. The latter received a lot of love.
Sure, some people made fun of the character designs. Though, they were a considerable minority. A more prominent complaint was the all-male cast. That said, there's nothing saying these will be the only new characters. Let's remember the multitude of DLCs in the previous game.
To close this piece, allow me to show you The Boys' Twitter response.
— THE BOYS (@TheBoysTV) July 22, 2023
Featured Image Credit: Mortal Kombat | NetherRealm Studios
Leave a comment