Dune Video Game Release Date and Trailer Revealed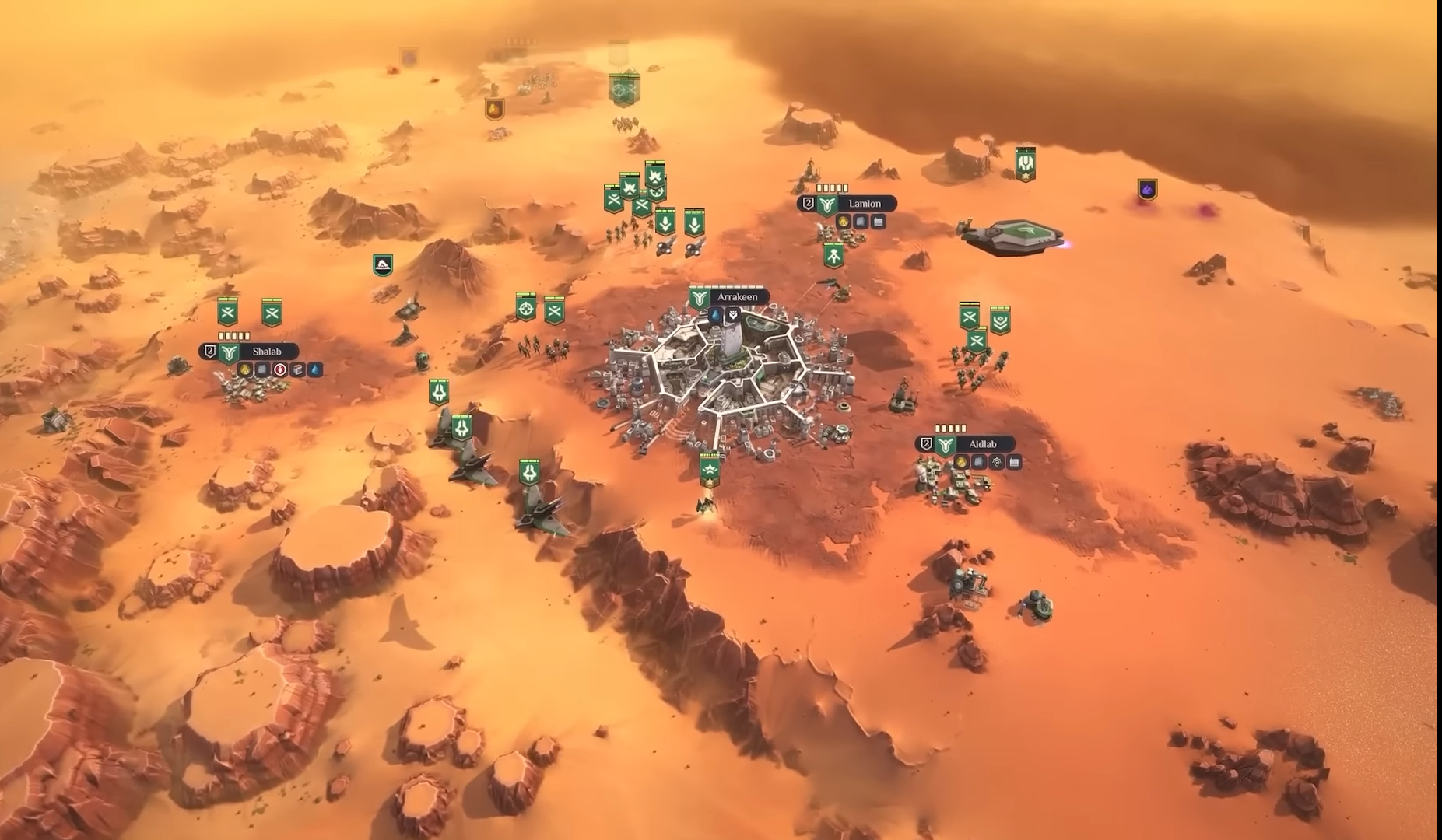 Following a gaming event, the upcoming Dune video game titled Spice Wars has a major update. Read on to find out the details!
Dune Video Game Release Date & Details
Fans of the legendary Dune franchise have reason to celebrate as the upcoming video game, Dune: Spice Wars, finally receives a release window. Set in the expansive and captivating universe of Frank Herbert's Dune novels, the Dune video game promises an immersive experience that will allow players to delve into the intricate politics, warfare, and mystique of Arrakis.
The official announcement trailer has revealed that the Dune video game is coming in the first quarter of 2024. This highly anticipated game is set to bring the rich narrative tapestry of the Dune universe to life. It will offer the players a chance to navigate through treacherous sand dunes and engage in strategic battles for control.
Moreover, the trailer shows graphics and effects that fans can expect from the game. The stunning landscapes of Arrakis are on full display, with vast sand dunes.
Ultimately, the trailer for the game hints at the blend of resource management, diplomacy, and warfare that players will engage with, mirroring the complexities of the Dune universe.
Before development fully began, we explored a number of different ideas on how the planet of Arrakis should look and feel to best bring the world of the books to life.

Check out some concept art we put together around this time and let us know what you think! pic.twitter.com/V3HUkEYRrT

— Dune: Spice Wars (@DuneSpiceWars) July 18, 2023
Dune Movie Sequel Release Date Postponed
While excitement brews for the game, there is a twist in the saga of the Dune movie franchise. Namely, the much-anticipated sequel to Denis Villeneuve's Dune will officially arrive later than we thought. The film's second installment will now hit theaters on December 20, 2024.
The postponement happened due to an ongoing strike by actors. Initially, the cinematic experience of the first movie in the franchise left fans eagerly anticipating the second part, which will delve deeper into the character development introduced in the first installment.
In the meantime, fans of the franchise can immerse themselves in the world of the Dune video game! The game promises to provide a different perspective on the Dune Universe. Check out the trailer down below:
Obsessed with anime, all-things magical, collecting rare editions and funko pops, Natalija is a young writer who strives to read every comic and manga out there!
Leave a comment