Final Fantasy XVI DLC Plans Probably Changed, Back on the Table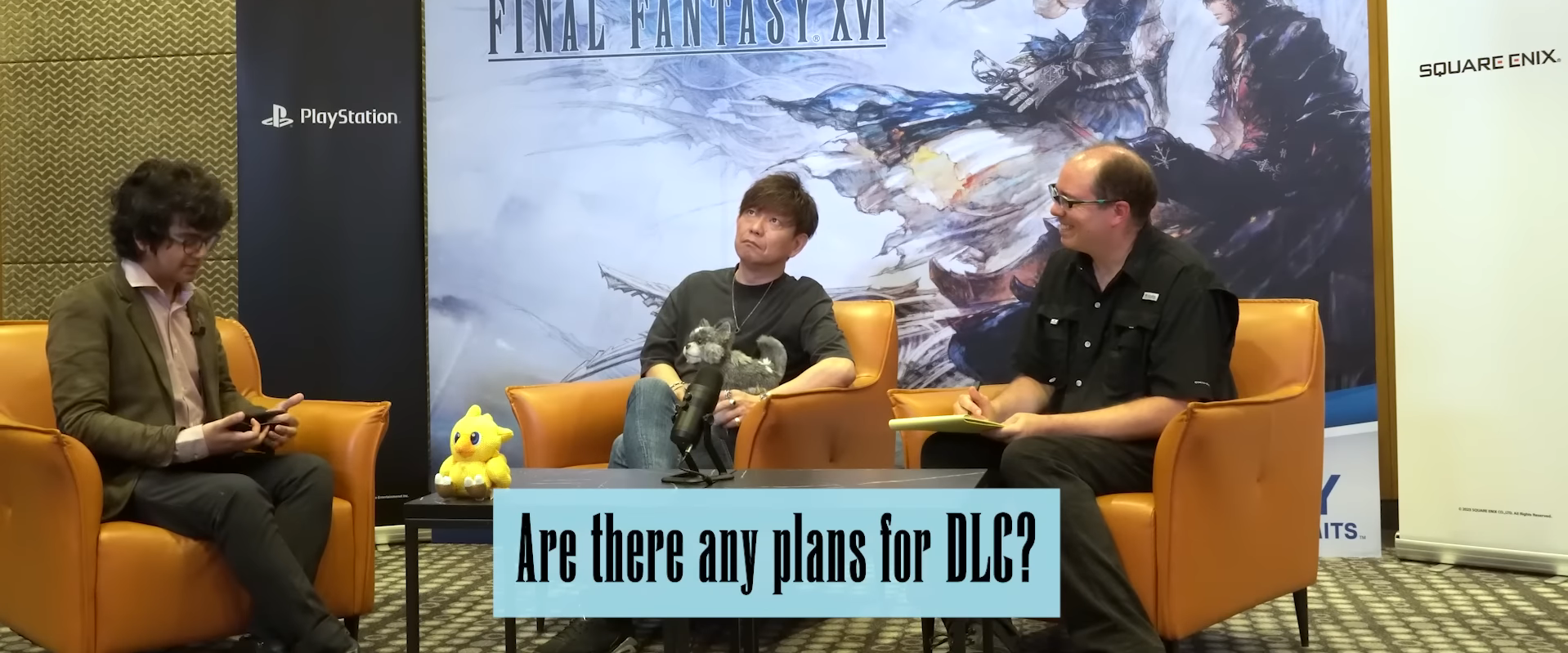 Final Fantasy XVI was a major hit for Square Enix. Fans have called it a masterpiece, a work of art, and more. Naturally, that means everyone wants more of the story, characters, and gameplay. Thus, a Final Fantasy XVI DLC sounds juicy.
Yoshi-P says they are thinking about their options moving forward regarding FF16 DLC and will hopefully have something to give us in the near future! 🔥 #FF16 pic.twitter.com/3E4Fm8GItK

— Genki✨ (@Genki_JPN) July 12, 2023
The thing is, the developer didn't want to release extra content initially. The game was already pretty innovative. It offered a new take on combat and more. Though, the trailer's hype should've been a sign.
This article is just part of a recent interview with Naoki Yoshida. You can watch the entire interview below:
For now, let's stick to DLC.
Final Fantasy XVI DLC being reconsidered by the development team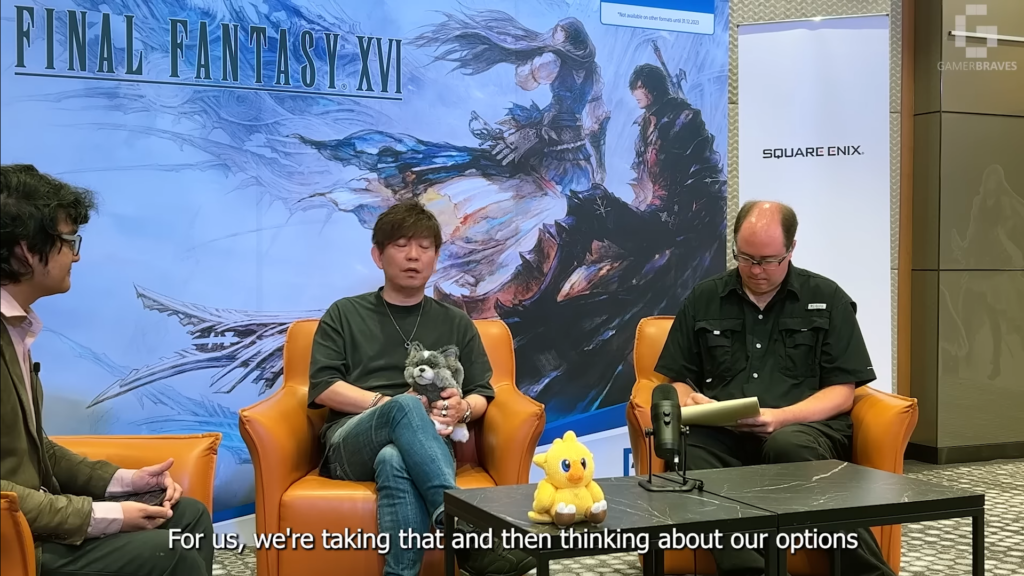 Now, he's saying "options," not DLC. Still, DLC sounds like a great option. (Image credit: GamerBraves)
During the interview, the last question was whether they had plans for DLC. Of course, this came after several questions about the game's success. And, the answer was quite surprising. I'll cover why that is in a bit.
Answering the question, Yoshida said that they wanted a full story. The goal was for it to be enjoyed 100% within the game. However, they're now considering options to expand that story. He didn't mention DLC specifically. Yet, it has to be one of those options.
The demand for new content for Final Fantasy XVI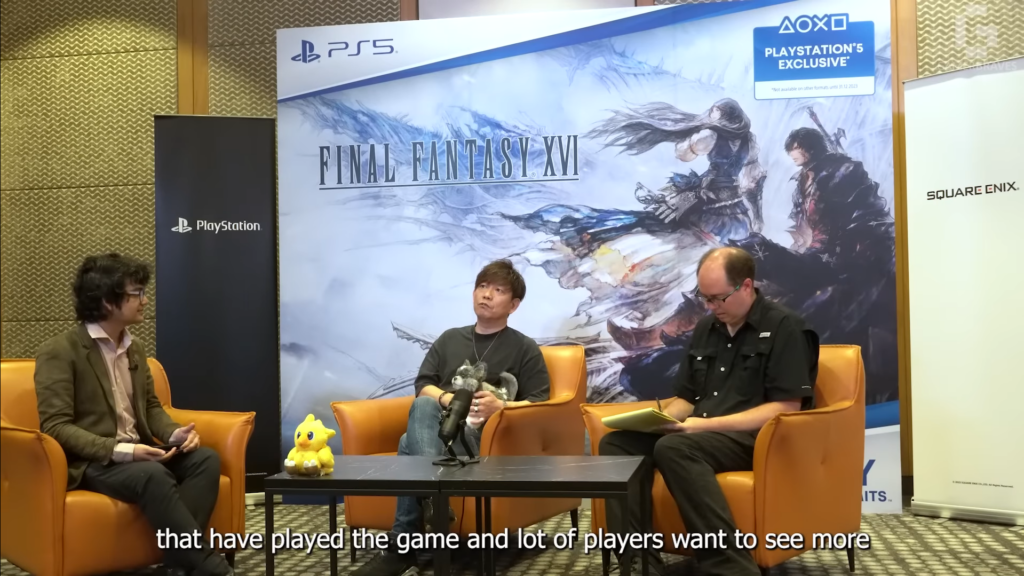 Well, I'd say that's the feedback most developers would love to get. (Image credit: GamerBraves)
Now, the goal was to contain the entire story in one game. And, the team believes they achieved that. That said, reconsidering Final Fantasy XVI DLC wasn't due to money. Instead, it seems like fans are pushing for it.
That's definitely a breath of fresh air. Today, you can see countless people complaining about DLC. Then, we have a developer that doesn't want to create DLC for the game. The result is people asking for more content.
It's pretty funny if you ask me—but in a good way.
Final Fantasy XVI DLC off the table earlier this year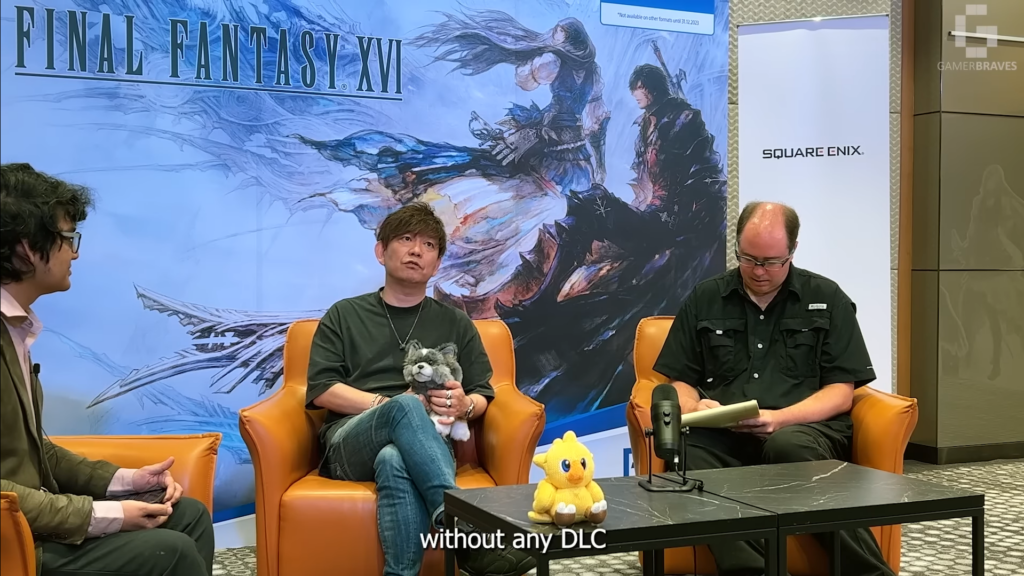 A developer not wanting DLC was a breath of fresh air. However… (Image credit: GamerBraves)
Back in late May, the developer stated that DLC wasn't part of their plans. According to the statement, they looked for fairness. They were charging full price. Therefore, they wanted to provide that value in the main game.
And, Yoshida repeated that thought in the mentioned interview. They aimed to give players a full game. And, they firmly believe they did so. This time, players are the driving force behind considering DLC.
Featured Image Credit: GamerBraves.
Leave a comment