Black Flag Remake On the Horizon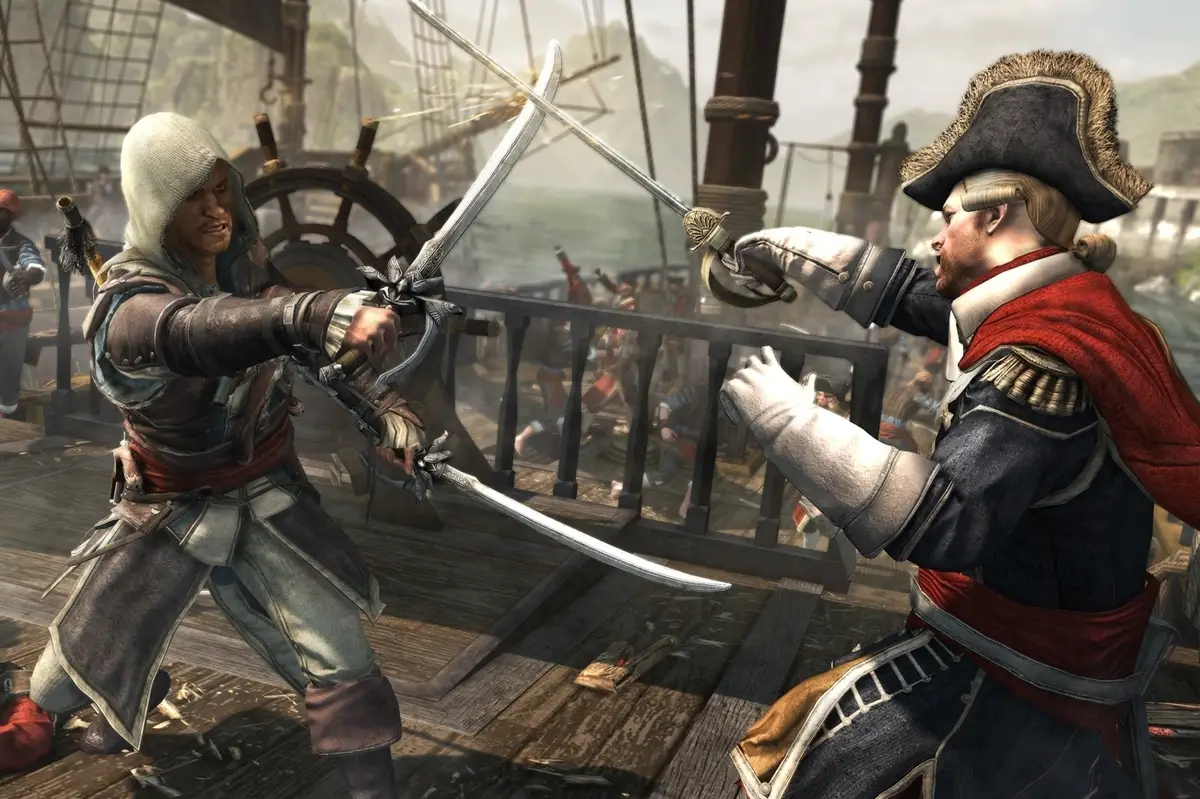 Ahoy, there, fellow game fans! Leakers have spread the word that Ubisoft, our favorite giant in the gaming industry, might be plotting a course back to the much-loved realm of Assassin's Creed IV: Black Flag. If the whispers are true, fans will finally get the Black Flag remake they've been pining for. The news comes straight from the trustworthy compass of Kotaku.
Turning our ship towards the original Black Flag game, the memories it invokes! How can anyone forget those amazing sunsets washing over the huge Caribbean Sea? What about the adrenaline rush of engaging in thrilling ship-to-ship battles? Cast your mind back to 2013, when Ubisoft launched Black Flag for PlayStation 3 and Xbox 360. We stepped into the swashbuckling boots of Edward Kenway. We navigated through the dangerous yet exciting world of 18th-century pirates and assassins.
Today, a Black Flag remake is whispered on the winds, causing quite a storm among fans. After we saw the first preview of Skull and Bones, Ubisoft's other pirate adventure game, we couldn't wait to return to this thrilling adventure. Sadly, we still don't have a release date for Skull and Bones.
Now, it's time to peer into our crystal ball and try to discern the future of the Black Flag remake. Bear in mind, mates, this future project is still just a twinkle in Ubisoft's eye. Sadly, you'll need to brace yourselves and hold onto your pirate hats. Unfortunately, we're likely looking at a good few years before we can roam the Caribbean Sea again in our ships. 
Is there an Assassin's Creed Black Flag remake?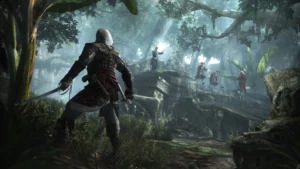 Image: Ubisoft
According to insiders, who prefer the safety of the shadows, Ubisoft Singapore is working on this remake. You might know this studio for its groundbreaking work in the Assassin's Creed franchise's ocean technology. We predict it'll breathe new life into the classic sailing game.
You might ask, "What can we expect from the Black Flag remake?" With the gaming world increasingly favoring expansive open-world RPGs, there's potential for a grander, more dramatic reimagining of our beloved pirate saga. We're crossing our fingers and toes, hoping not only to keep the iconic features of Black Flag but also to enhance its high-stakes combat dramatically. This feature made many of us fall in love with the original game.
Remember, amidst all these waves of speculation, Ubisoft is still wrestling with the mighty beast, Skull and Bones. This pirate-themed live-service game, first unveiled in 2017, seems to have found itself stranded on a deserted island. There have been continual changes in direction and a string of release delays. No wonder fans feel adrift in a sea of uncertainty!
Ubisoft Game News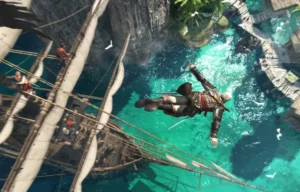 Image: Ubisoft
Meanwhile, Ubisoft Singapore is creating a secure, studio-based work environment and giving onsite meals as a thank-you for their dedicated crew's commitment. Intriguingly, it's been suggested that some within the Skull and Bones team are privately considering steering the game towards something more reminiscent of Black Flag, focusing on co-op exploration and visceral hand-to-hand combat.
To wrap things up, while we await the day Ubisoft breaks its silence on the Black Flag remake, the very thought of it has certainly unleashed a whirlwind of excitement among the gaming community. But, the prospect of revisiting the intoxicating realm of high-stakes pirate warfare and cunning assassins, potentially upgraded and remastered for next-gen consoles, is tempting. So, fellow gamers, let's keep our spyglasses trained on the horizon for further developments. In the meantime, may your gaming adventures always be filled with high tides and fair winds!
Hi! I'm Arvyn, and I'm an English teacher from the UK. I've been teaching English online for over 4 years to students from all across the world and all ages. Outside of work, I'm a huge fan of reading, video games, and playing with my adorable kitties. See ya!
Leave a comment