Ubisoft Moved Avatar: Frontiers of Pandora, Mario + Rabbids 2, and Skull & Bones
Ubisoft stated in an economic report about the release of 3 games. These would be by the end of this year or by the beginning of next year. Avatar: Frontiers of Pandora, Mario + Rabbids 2, and Skull & Bones should be released between October 1, 2022, and March 31, 2023.
Although these games had been declared for 2022, Ubisoft had said it was likely they would be postponed to 2023 due to production delays. However, everything seems to be back on track, and even the processes were advanced, as they brought their launch forward earlier than estimated.
According to the company's statements, if everything goes as planned, the games could be on sale in October or at least some of them. The exact release date of these games is still a mystery to everyone, but what is certain is that several of them will be available this year and even have special release dates. 
Avatar: Frontiers of Pandora
Avatar is one of the games that will soon be available on several consoles, such as PS5, Xbox, and PC. This game is of the first person type, in which you will defend the land of Pandora from the human invasion. In this game, you will explore different areas of the planet, seeing its borders, exotic creatures, confrontation with machines, and heavy artillery, all to defend this land that is your character's home. 
In Avatar: Frontiers of Pandora, you will enjoy the scenery and travel worldwide in different ways. You can ride on birds, fly through the air or ride on rhinoceros-like creatures, among other things. The set design is another aspect to consider, highlighting the natural details of this production.
It was to be released in 2023 due to a delay in its production. However, Ubisoft moved Avatar, resumed the course, recovered time, and announced that it would be ready for this year. It is likely that they even want to take advantage of the release of the new Avatar movie to launch this video game as a continuation of the story. 
Mario + Rabbids Sparks of Hope
This is a game developed jointly by Ubisoft and Nintendo, available for the Nintendo Switch console. You will see how Mario creates genetic versions of themselves but in the rabbit version. However, a dark entity with hypnotic powers threatens them and life on the planet they are heading to.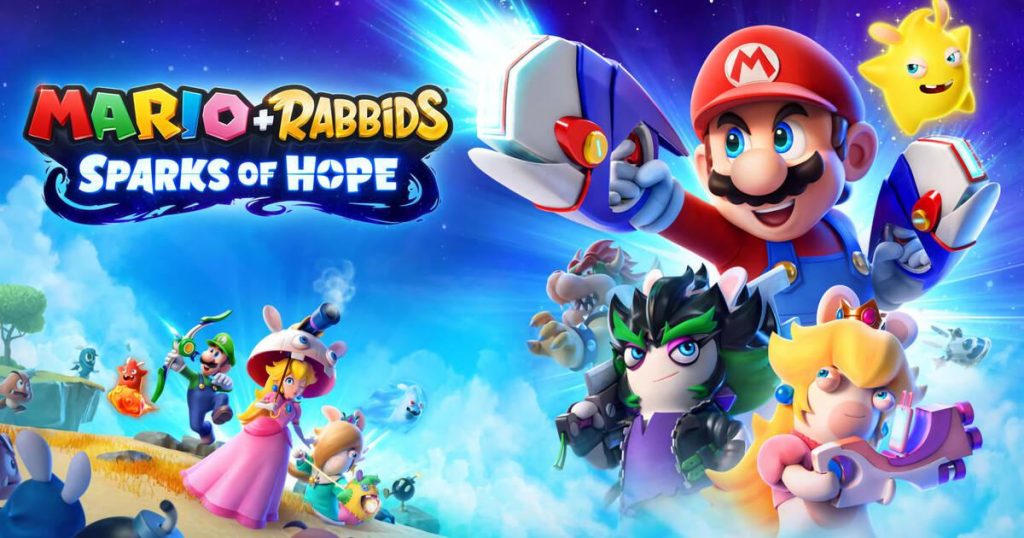 Image via Nintendo
You can use different characters to fight in Mario + Rabbids Sparks of Hope, both the standard and the rabbit versions of Mario, Luigi, and Princess Peach. The game is turn-based combat style, moving through worlds and facing villains and final bosses. You will have several options, such as special abilities and space weapons.
Ubisoft planned the release date for December or the first months of 2023. However, it is estimated to be launched in October because November and December are the months Nintendo gives to its Pokemon games. So it is likely that we will see this game in the Nintendo store soon.
Skull & Bones 
If you like pirate games, this is an excellent option to play. This game developed by Ubisoft has suffered several delays. Initially, it was announced for 2016. However, several redesigns caused it to be delayed. It was rumored to be released at the end of 2023 or 2024, but according to recent declarations, we could see it by December 2022 or early 2023.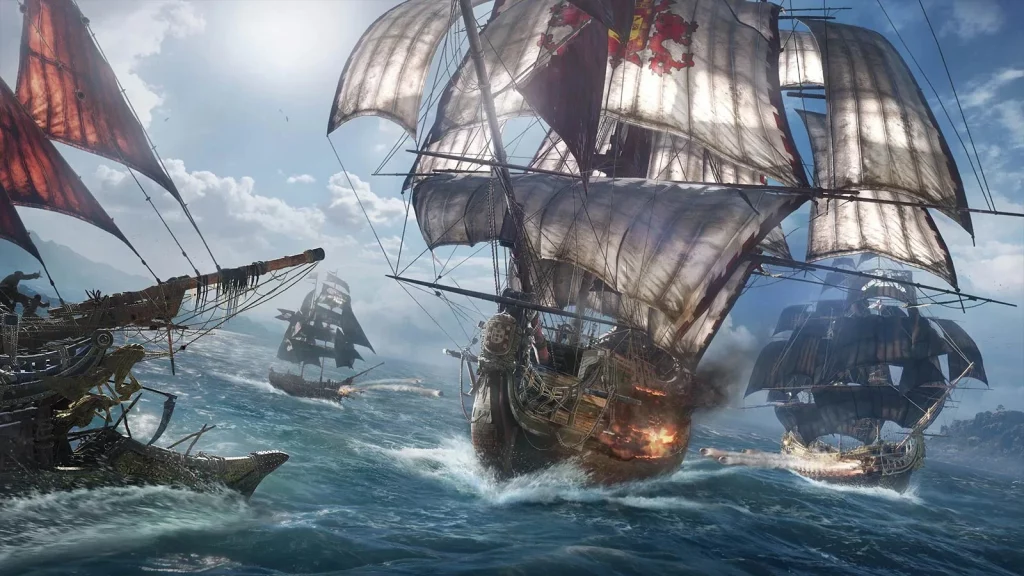 Image via Ubisoft
In Skull & Bones, you will live the pirate life experience, battling with other pirate ships and with the navy. You will board other ships, steal, dock on islands, sword fight with other pirates, and many more adventures.
 Ubisoft's financial report brought good news for all gamers around the world. With three games coming out soon, with different scenery, details, and platforms or game consoles. The three games will likely be released on different dates, although close to one another. Which one excites you the most? We'll read you in the comments.
Featured image via Ubisoft
Leave a comment