It Prequel Cast – Bill Skarsgard Not Involved
It's time for some news about the IT prequel cast. Sadly, Bill Skarsgård, who played the terrifying clown Pennywise in the recent IT films, will not be part of the upcoming HBO Max series. The series is titled Welcome to Derry and will explore Pennywise's life in the early 1960s. Eventually, it'll lead up to the events of the 2017 IT film, which takes place over two decades later.
Recently, Skarsgård revealed in an interview that he's not a part of the project. However, he did say that this was "as of now." Perhaps he'll sign onto the project at a later date! Even so, he did offer some advice for whoever takes on the role in his absence. He said:
"If someone else gets to do it, my advice would just be: do it your own, make it your own, have fun with it, you know what I mean? What I thought was so pleasurable about that character was how incredibly abstract he was."
If you're not aware, the IT films are based on the novel by Stephen King. Naturally, the story follows a group of kids in the fictional town of Derry, Maine. They battle an evil entity that takes the form of a clown named Pennywise. Skarsgård's portrayal of Pennywise in the films was chilling, to say the least! So, it's a shame he's not part of the IT prequel cast. Even so, whoever takes on the role of Pennywise will likely be marvelous.
IT Prequel Cast and Crew
Image: Warner Bros. Pictures
Previously the first IT film came out in 2017. Andy Muschietti directed the film, which starred Jaeden Martell, Finn Wolfhard, Sophia Lillis, and other talented actors. They played the Losers' Club members, the group of kids who fight against Pennywise. The film was a critical and commercial success, grossing over $700 million worldwide.
However, Muschietti's vision of Pennywise differed from the 1990 TV miniseries version. In this version, Tim Curry played the evil clown. Unlike this version, Muschietti's take was more monstrous and otherworldly. Naturally, Skarsgård's performance brought the character to life in a whole new way. Skarsgård's portrayal of Pennywise was so iconic that it's hard to imagine anyone else in the role. Hopefully, the IT prequel cast member who plays Pennywise will be just as terrifying.
Additionally, the success of the first IT film led to a sequel, IT Chapter Two, which came out in 2019. The sequel saw the Losers' Club returning to Derry as adults to face Pennywise once again. Again, the film starred many famous faces, like Jessica Chastain, James McAvoy, and Bill Hader. It grossed over $450 million worldwide.
While Skarsgård won't be part of the IT prequel cast, the show is still in good hands. Andy Muschietti is developing the series alongside his sister, Barbara. Both of them were behind the recent IT films. Muschietti will also be an executive producer on the series alongside Barbara and Wonder Woman scribe Jason Fuchs. Apparently, Muschietti is likely to direct the first episode. So, it's clear the series is in good hands!
Bill Skarsgard Filmography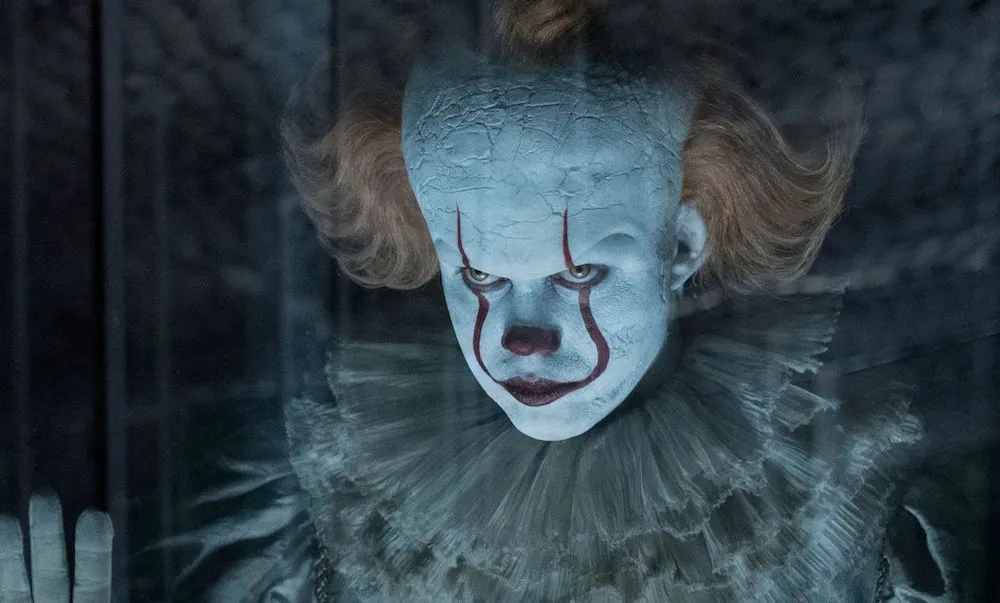 Image: Warner Bros. Pictures
If you're a fan of Skarsgård, don't worry. The actor has plenty of other projects in the works. Currently, you can see him in John Wick: Chapter 4, in which he plays the menacing Marquis de Gramont. This character goes toe-to-toe with Keanu Reeves' eponymous assassin. Additionally, Skarsgård has also appeared in other films, such as Atomic Blonde and Deadpool 2.
While it's disappointing that Bill Skarsgård won't be part of the IT prequel cast, we're still excited to see what the series has in store. The IT films were a huge success, and we're sure the show will be as thrilling. 
Hi! I'm Arvyn, and I'm an English teacher from the UK. I've been teaching English online for over 4 years to students from all across the world and all ages. Outside of work, I'm a huge fan of reading, video games, and playing with my adorable kitties. See ya!
Leave a comment