'It: Chapter Two' (2019 Film) Delivers A Fulfilling End For The Losers Club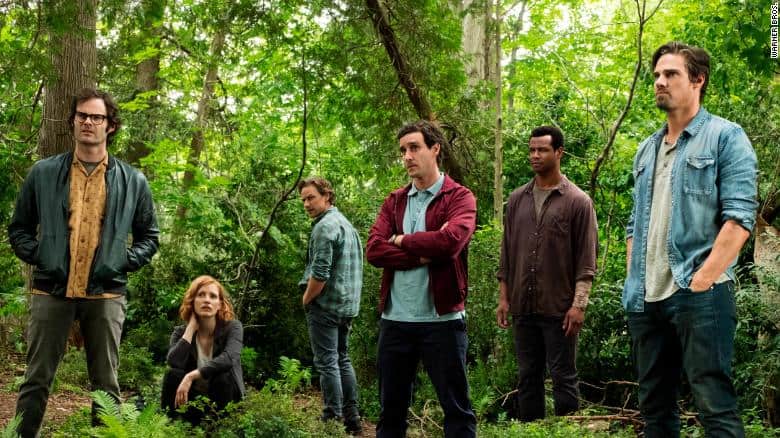 2017's It utilized smart marketing campaigns and word-of-mouth to produce a smash hit at the box office. Making $700 million on a modest $35 million budget, the film was sure to produce a sequel – and fast. After a two year wait and 4 months after the It Chapter Two trailer dropped, audiences are finally being hit with It Chapter Two to similar fan hype. And, with double the budget, the film was able to get a strong cast and better CGI, but was that enough? Yes and no. It Chapter Two is a fulfilling sequel that uses nostalgia to pull on our heartstrings while simultaneously losing the innocent chemistry that lifted the first film to new heights for horror.
For this spoiler-free review, I won't bother discussing how it differed from the book. While It Chapter Two may be nearly three hours in runtime, the source novel, It by Stephen King, is 1138 pages. No movie could work all of that in. As an avid King fan who has read the book, the changes made suit the needs of the film. The additional plot points are an extra treat for readers, and necessary cuts don't damage the integrity of The Losers Club.
What's It Up To Now?
It followed a group of newly formed friends as they dealt with the evil forces in their hometown of Derry, Maine. Pennywise, a clown who feeds on children, just loves to terrorize them. So, when the kids defeat Pennywise at the end of the first film, all seems well again. But, as it turns out, Pennywise likes to come back every 27 years. The kids, who had all made a promise to come back if needed, hesitantly return. Mike Hanlon, played by Isaiah Mustafa, was the only kid to stay in town. He calls the old gang back to town, and they're back to the same old clown fighting stuff.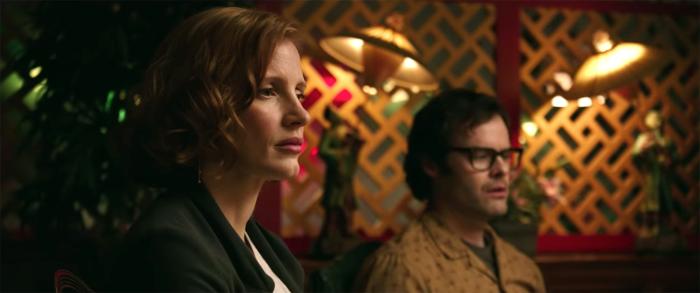 Image via Warner Bros. Pictures
The Losers Club, Young, And Old
What made It such a great film was the performances and chemistry of the young cast. Despite being so young, and most newcomers to acting, each child actor crushed it. They were able to capture the essence of their character while keeping strong chemistry with the rest of the cast. So, casting their adult counterparts had to have been a challenge. Not only did they need to resemble the child actors, but they had to re-capture the same chemistry. When you compare the young actors with their newer counterparts, some are spot on. James Ranscone looks so much like a grown Jack Dylan Grazer that you'd believe they're related. And Jessica Chastain and Sophia Lillis were born to play each other.
For the grown-up Losers Club, chemistry in one-on-one scenes captures the same friendship as the first. Bill Hader and James Ranscone do a fantastic job of bouncing off of each other's different types of humor. Jay Ryan as Ben Hanscom creates beautiful chemistry with Chastain. However, when all put in the same room, the same chemistry just isn't there. While The Losers Club is a group of friends that overcame tremendous obstacles together, they don't act like it. Though, while it may be an issue with the film, it also makes sense within the plot. The characters return to Derry 27 years later, and luckily, don't remember everything from their youth. And anybody who has been away from their hometown for long can agree that friendships just aren't the same after decades have passed, no matter what you've been through together.
Image via Warner Bros. Pictures
Is the Movie Scary?
Those who saw It in theatres likely have stories about the jump-scare that caught them off guard. For my theatre, it was the projector scene. Not one person in that entire packed theatre stayed still in their seat when Pennywise suddenly appeared in The Losers Club's room. It also puts significantly more children in danger, which draws on the audience's sensitivities. After all, who wants to see a child get their arm bit off? It Chapter Two aims for a similar level of spook. Though, this time it seems to be built more on the appearances of Pennywise's different forms, rather than jump scares. There's no "Projector Scene" level scares this time around. Though there is haunting images that will pop back into your head as you try to sleep.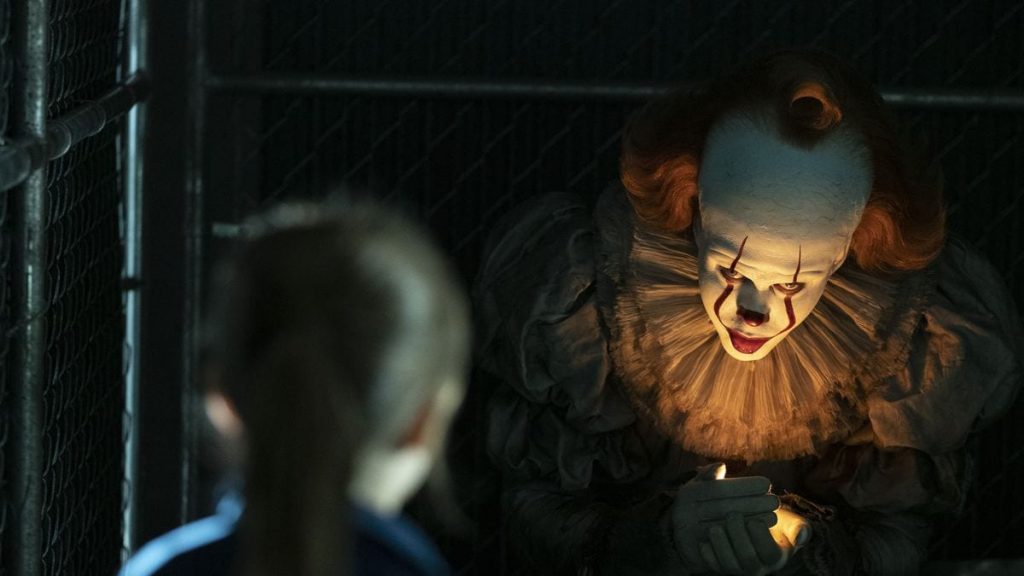 Image via Warner Bros. Pictures.
A Stand Out Performance For Hader
With such a killer cast, it could have been tough for any of the main actors to break through and steal the spotlight. Much like how Finn Wolfhard's trash mouth comedy stole the show in It, Bill Hader does it again with his turn with Richie Tozier. Through flashback scenes to the younger characters, Wolfhard is able to expand on Richie's vulnerabilities. Hader uses these new character insights to transform Richie into a compelling, multifaceted character beyond a potty-mouthed kid.
While Hader is the clear standout, the rest of the cast delivers. Bill Skarsgård once again blows away every other non-human villain ever. Though, after his breakthrough performance in It, nothing less would have been expected. And, like Jack Dylan Grazer's hilarious and sweet performance, James Ranscone has a fantastic screen presence. Eddie Kaspbrak remains a hypochondriac with a self-aware sense of humor, and we will forever root for him.
A Beautiful Tale Of Growing Up
Image via Warner Bros. Pictures.
Beyond all of the scares, It Chapter Two expands on the importance of friendship and inner strength that the first film introduced. Each of the main characters went through severe trauma. Despite their pains, they never lost sight of who they were. They rely on friendship and the power of lifelong bonds to get through it. They draw from their previous traumas to face their fears. And, even when they can't muster up the right courage, they support one another. It leaves us all reminiscing about the people who impacted our childhood.
It Chapter Two isn't perfect. It's long, leaves plenty of questions, and doesn't give enough time to some deserving characters (like Mustafa's Mike Hanlon). However, it reminds us all about the power of nostalgia, remembering our youth, and focusing on the beauty in a world full of terror. It Chapter Two will scare you, thrill you, and break your heart. Even if you aren't a fan of the horror genre, this Warner Bros. film is worth watching.
So, readers, have you seen It Chapter Two yet? Let's talk about it!
Featured image via Warner Bros. Pictures.
Meghan Hale is the kind of movie lover that has a "must watch" that is a mile long... and growing. When she isn't talking about the latest film and television news she is writing one of her many in-process novels, screaming film trivia at anybody who will listen, and working as a mental health care professional. Follow her on Twitter @meghanrhale for some fun theories and live reactions to all things entertainment.
Leave a comment