Hailee Steinfeld Gwen Stacy, Actress Posts Photos of Her Spider-Man Character in Costume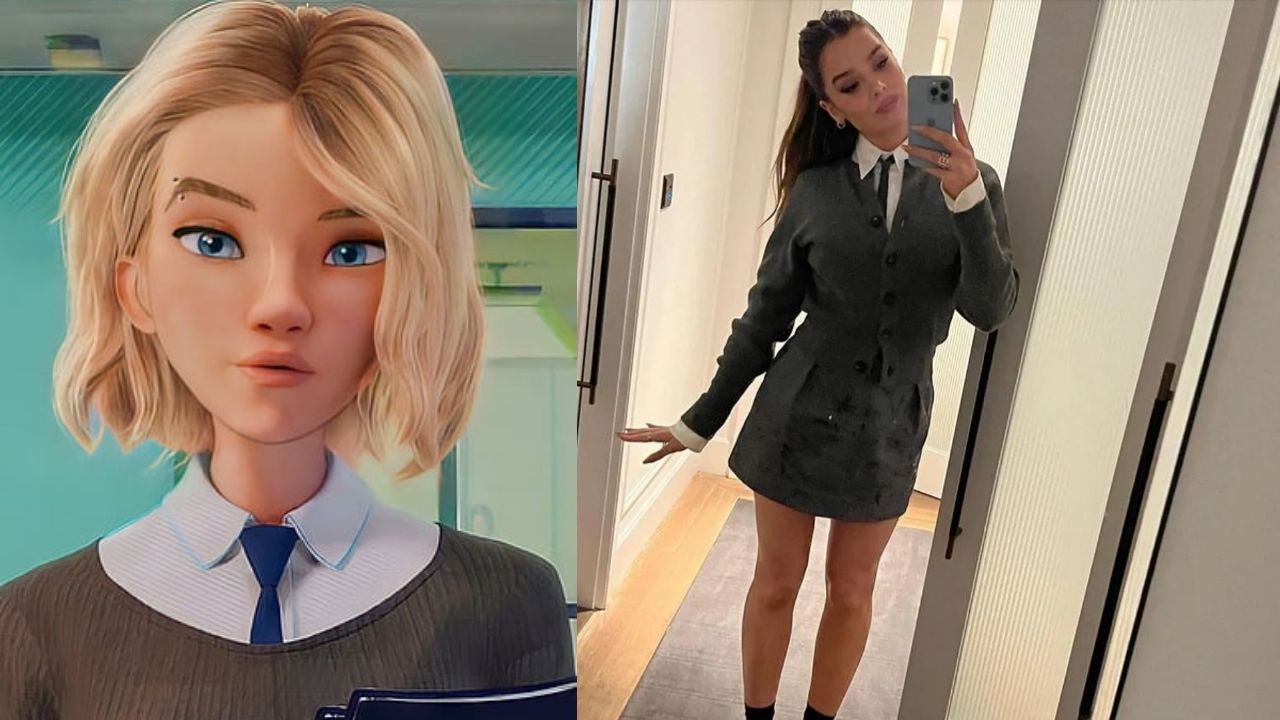 Several times, actress Hailee Steinfeld showed her charm for one of the comic book characters she portrayed, the arachnid version of Gwen Stacy. Since the release of Miles Morales ' Spider-Man: Into Spider-Verse, this version of Spider-Gwen is 5 years old in the film world.
The character had a prominent performance, and we learned more of her story in the sequel Spider-Man: Across the Spider-Verse. This superheroine development was to Hailee Steinfeld's liking, highlighting that it was the fact that she loved the most about the movie. She seems quite happy with the result, as she recently appeared wearing this character's outfit on social media.
Hailee Steinfeld Posts Photos in Gwen Stacy Attire
Image: Hailee Steinfeld Instagram
In a publication by the actress giving life to the voice of the arachnid hero's version of Gwen Stacy, Hailee Steinfeld showed a collage of photos with an outfit that her character had previously worn. These images are from the actress's tour to promote Spider-Man: Across Spider-Verse.
In the pictures, we can see Hailee Steinfeld wearing a youthful outfit similar to the one Gwen Stacy wore in the first part of this franchise. She wore this uniform at the Visions Academy school, as shown when she told her story to Miles Morales.
However, this is not the only time the actress wore her character's outfit, as in an interview she had on BBC's The One Show, she also implemented it. There she participated in a Q&A about the movie along with Shameik Moore, who plays the role of Miles Morales and Daniel Kaluuya as the arachnid version, Spider-Punk.
These photos bring certain expectations about Gwen Stacy's upcoming appearances in Sony's arachnid world. Not only for a possible appearance in an animated movie about that character and her evolution as Spider-Gwen. Also, for a possible live-action filming of that character with Steinfeld in the lead role.
Could There be a Live-Action Spider-Gwen Movie with this Actress?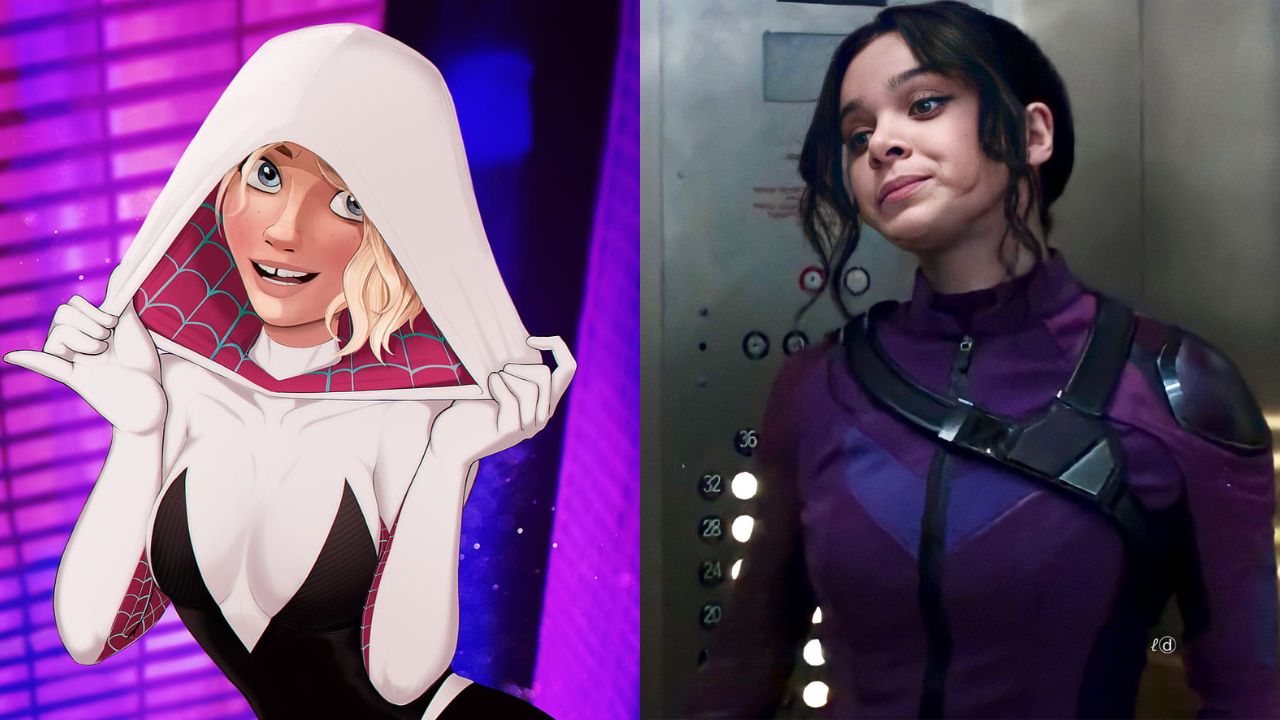 Image: Sony / Marvel Studios
The Spider-Man: Across Spider-Verse movie referenced versions we saw on a live-action level in the cinema and other platforms. This fact could open a window of opportunity to represent a batch of live-action productions by Sony. These projects may include the characters of Miles Morales, Gwen Stacy and even Spider-Man: 2099.
It is possible that Hailee Steinfeld may be looking to provoke an actual portrayal of Gwen Stacy and even have her play the lead. This possibility would be interesting, considering she could play two Marvel comic book characters with no problem. It should be noted that she previously played Kate Bishop in Hawkeye.
Some consider that there could be problems due to the duality of characters. However, the Miles Morales saga is not within the same MCU universe. So adding the multiversal factor of this story, having Hailee Steinfeld play Bishop and Gwen Stacy would have no conflict in plot point.
We know that an animated version of Gwen Stacy is already in development at Sony, so Steinfeld would have her first solo movie with this character. The studio would likely consider her live-action interpretation if she gets a performance to justify this new production.
It would also have to be seen if they develop live-action productions of Miles Morales as a middle ground and what appreciation it might generate from audiences. For now, Spider-Man Across Spider-Verse is available in theaters.
Featured Image Via Hailee Steinfeld Instagram / Sony Pictures 
I am a circus aerialist influenced by Dick Grayson and Spider-Man. Fortunate to write about the characters that inspired me. I also have a Bachelor's degree in Political Science and a Master's degree in International Trade.
Leave a comment