Miles Morales New Movie Trailer Spider-Man: Across the Spider-Verse Revealed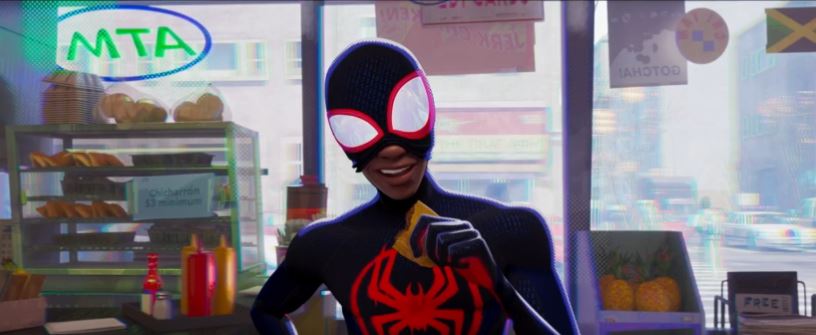 Sony has just released a second trailer for Miles Morales new movie, and we finally know what we will find in this epic adventure. Spider-Man: Into the Spider-Verse broke all the molds and imposed itself as a revolution in its format. This new installment of the animated film promises to be a whirlwind of emotions. 
This time we will see a lot of spider versions like Gwen Stacy (Spider-Gwen), who appeared in the first part. We will also have new additions like Spider-Punk, Spider-man 2099 and Spider-Woman.
Regarding the plot, in this Miles Morales new movie, we can notice how his life is turning around in different areas. Also that he is deciding the course his story will take, which may upset many in the process, including several versions of the arachnid. 
Miles Morales New Movie Trailer New Details Revealed 
One Spider-Man wants to change his own destiny. 🕷 Miles Morales returns for the next Spider-Man movie, exclusively in theaters June 2. Watch the new trailer for Across the #SpiderVerse now. pic.twitter.com/P2arYxSEjv

— Spider-Man: Across The Spider-Verse (@SpiderVerse) April 4, 2023
In this Miles Morales new movie trailer, we can see that the boy struggles with the responsibilities of being Spider-Man. We also have a more mature version of the young man, with more commitments and responsibilities and difficulty coping with his new powers. 
At that moment, the villain of the film, The Spot, makes his first appearance. He is an entity with multiple portals in his body and uses them to move between dimensions. The formal meeting between the two is in a store. Morales tells him a joke that looks like a Dalmatian. He then proceeds to the confrontation, in which the evildoer manages to escape.
Later in the Miles Morales new movie trailer, Gwen Stacy looks for him in his room and takes him to the lobby of the spider multiverse. In this, we appreciate many existing arachnids, highlighting Spider-Punk and Spider-Woman. He also has his first encounter with Spider-Man 2099, Miguel O'Hara.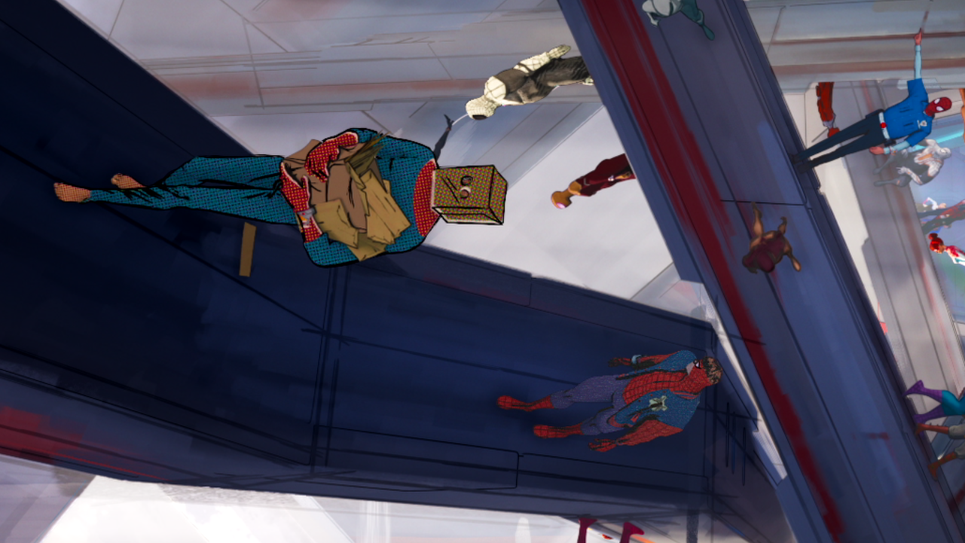 Image: Sony
From that moment on, everyone insists that life as the Spider-Hero is about sacrifice and that he will have to decide. This will be to save one person, presumably his father, considering that he falls off a cliff in one scene or the rest of the world.
In the Miles Morales new movie trailer we can see a discussion between our hero and the rest of the versions of Spider-Man. According to Miles' own words, he doesn't want them to choose his story, he wants to create it himself. We see how a crowd of arachnids chases him and even fights Miguel O'Hara.
Among the first film's characters, we can detail Gwen Stacy and Peter B. Parker. Interestingly, this version of the arachnid has a daughter who inherited his powers. Since we see the baby climbing the walls and even throwing webs.
Other Spider-Man: Across the Spider-Verse Details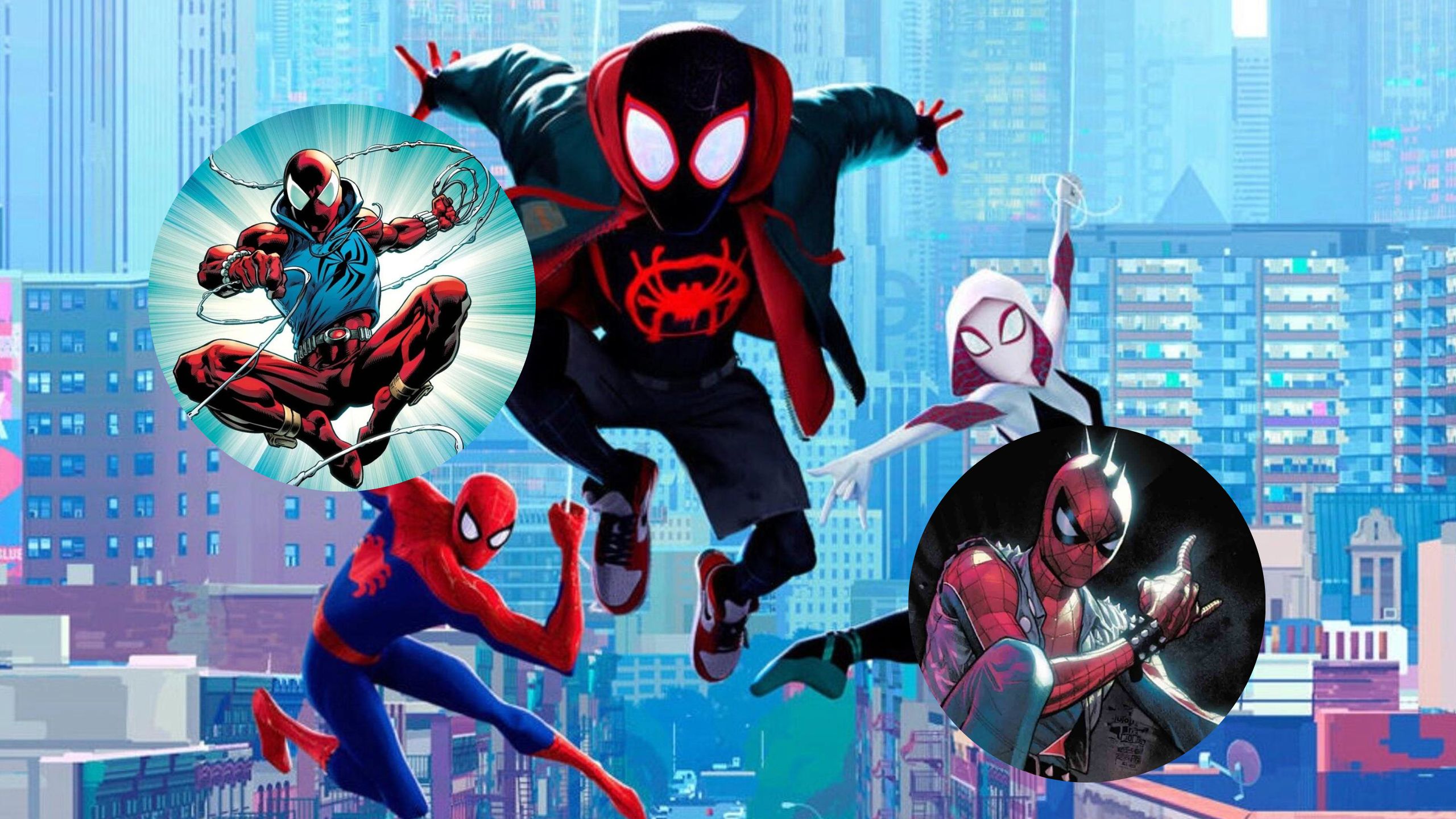 Image: Sony
We have a general plot idea thanks to this Miles Morales new movie trailer, Spider-Man: Across the Spider-Verse. It will undoubtedly be one of the most powerful spider events in history. Never before have we seen a movie so complete in terms of Spider-Man mythology. Now we will have more versions of the character than ever, and played by exceptional actors.
As for the cast that develops the characters' voices, we have Shameik Moore as Miles Morales, and Jake Johnson as Peter B. Parker. We will also have Brian Tyree Henry as Jefferson Davis, Luna Lauren Velez as Rio Morales, and Hailee Steinfeld as Spider-Gwen. Other actors will be Issa Rae as Jessica Drew/Spider-Woman, Daniel Kaluuya as Hobart "Hobie" Brown/Spider-Punk and Isaac as Miguel O'Hara.
The film was directed by Joaquim Dos Santos, Justin K. Thompson and Powers. Its screenplay was developed by Phil Lord, Christopher Miller and Dave Callaham. The film was produced by Lord Miller, Amy Pascal, Avi Arad and Christina Steinberg.
The film will be released in two parts. The first will be available on June 2, 2023, and is precisely the production we detailed in the trailer. We do not yet know the release date of the second part. We know that it will be the culmination of the saga.  
The Miles Morales new movie trailer shows a more adult version of the young man. We can see that he is taller and stronger, already entering adolescence. Several of his teammates point out that every version of Spider-Man had an important family loss to become who they are. Does this mean we'll see the death of a loved one of Miles Morales?
Featured Image Via Sony/Marvel 
I am a circus aerialist influenced by Dick Grayson and Spider-Man. Fortunate to write about the characters that inspired me. I also have a Bachelor's degree in Political Science and a Master's degree in International Trade.
Leave a comment