Spider-Verse 2 Characters Are Revealed Through Merchandising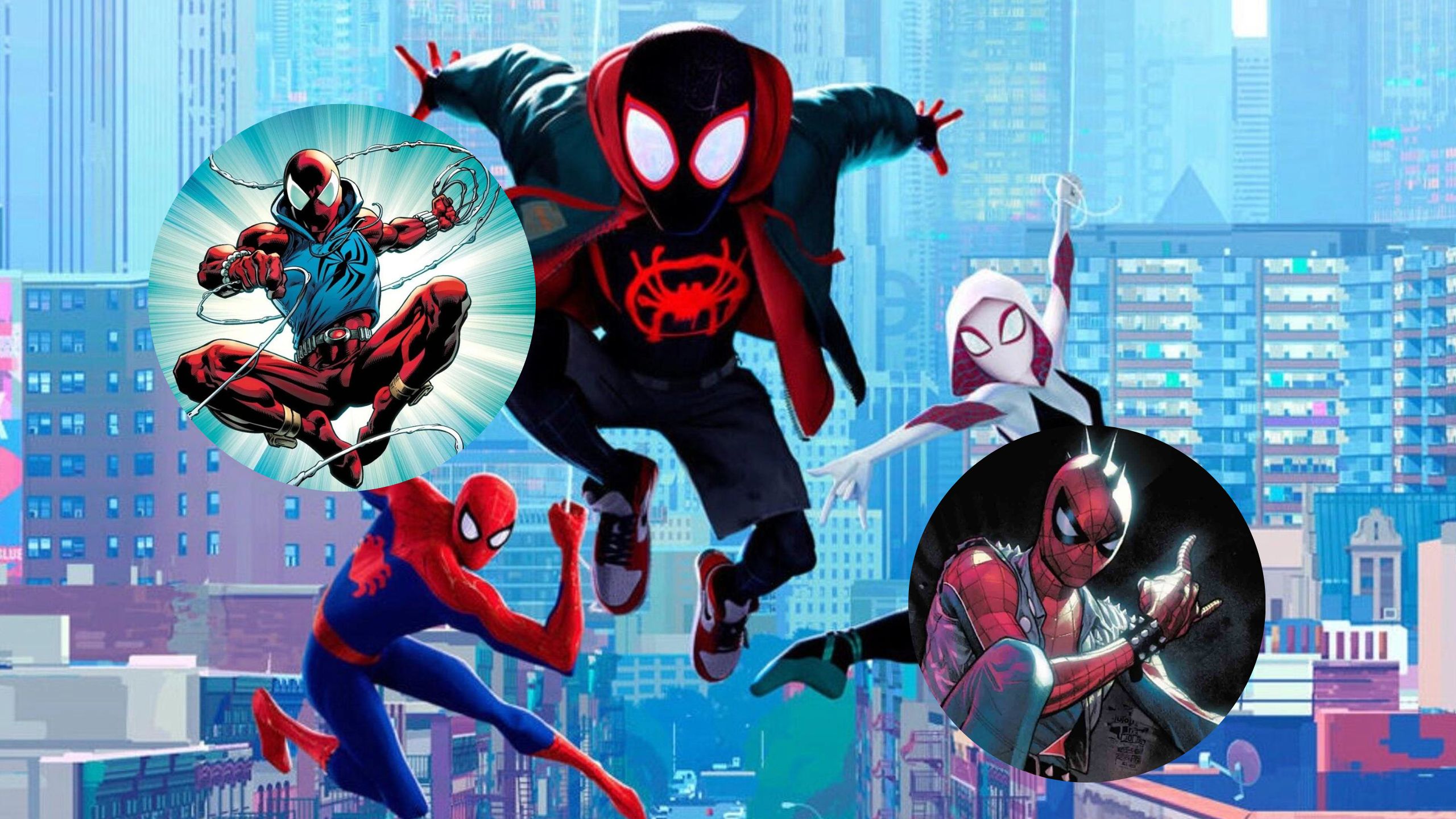 After the first part of the animated Spider-Man: Into the Spider-Verse (2018), there have been great expectations about the second installment of this saga. In the first one, we saw how Miles Morales replaced Peter Parker with Spider-Man. After Kingpin eliminated him, he faced the villain with several alternative versions of the hero. This film was a huge success, pleasing audiences, and critics alike. Now Spider-Verse 2 characters are revealed through merchandising.  
Spider-Verse 2 Characters are Revealed Through Merchandising
Image via Sony Pictures
We have little information about Spider-Verse 2. Sony has not revealed the entire plot, not even in leaks. However, several images have emerged for marketing purposes that show at least six of the Spider-Man characters we will have in this production.
The first two are Miles and Gwenn, who wear the costumes from the first part. The following images did not show the versions we saw in the first part. They will show us versions we have seen in the comics, as is the case of Spider-Man 2099. He was already supposed to be there due to his appearance in the post-credits scene of the first movie.
Other Spider-Verse 2 characters are revealed through merchandising, like Scarlet Spider, a clone of Peter Parker who takes his place as Spider-Man. We also have a rocker or punk version of the superhero called Spider-Punk. The last is Cyborg Spider-Woman, which looks like a giant arachnid robot.
Image: Marvel Comics
So far, no images of Spider-Noir, Peni Parker, and Spider-Ham have appeared, although it is not ruled out that they will appear, even for a short time. We will see these six characters traveling between several spider dimensions.
It is unlikely that we will see fights in Miles' dimension. Unlike the first part, this time, they will be in the reality of the other characters. It is possible that in the dimension of Gwenn and Spider-Man 2099, which would be chaotic or bizarre, with futuristic buildings and aesthetics of this character.
What we Know About the Movie so Far
Image via Sony
At the moment, we know a few things about the plot. The movie starts with Miles' parents punishing him for problems at school. Inconveniences caused by his superheroic actions. We will also see Gwen fighting with the Vulture in her dimension, defeating him, but he escapes from the heroine.
At that moment, Spider-Man 2099 would come into action, telling the Spider-Girl they had a problem. The interdimensional tunnels created by Fisk in the first film are still open. Through them, the Vulture would first filter into Gwen's world.
The heroine would look for Miles, who would be reluctant to accompany her due to his problems at the time. But then these two would go to travel the different dimensions. We can deduce from Spider-Verse 2 characters revealed through merchandising that it is likely that they will go through both Spider-Man 2099, Spider-Punk, and Scarlet Spider.
The Premiere of Spider-Man: Across the Spider-Verse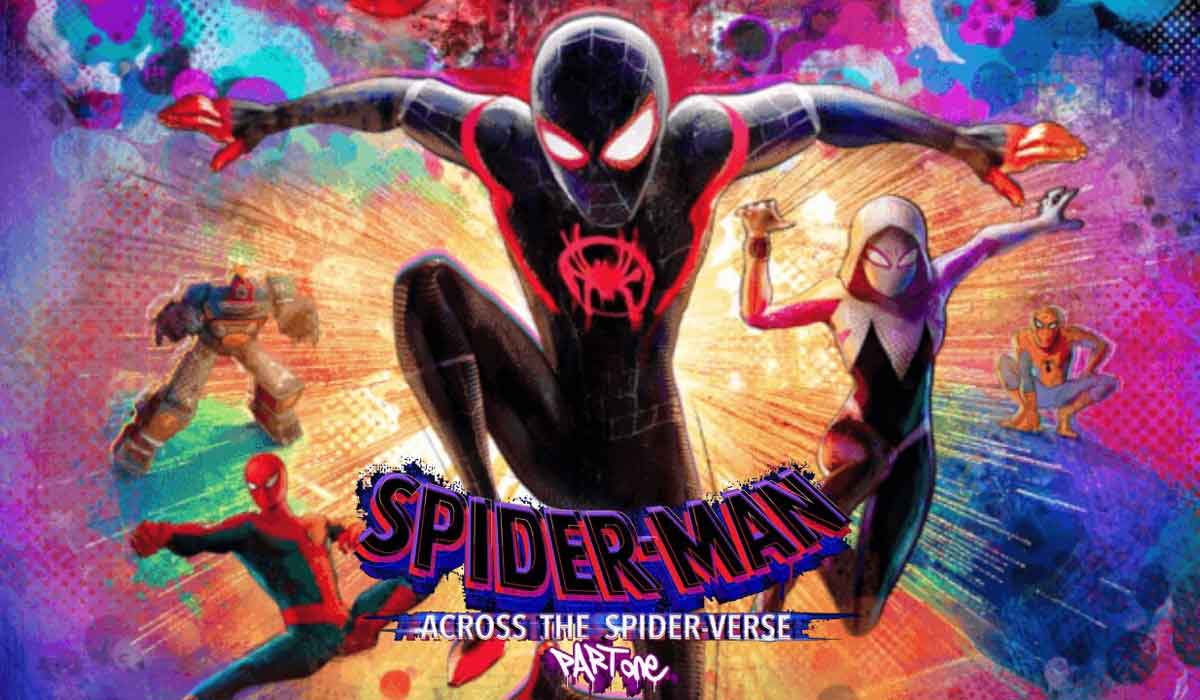 Image: Sony
The movie was slightly delayed in production, so Sony will also push its release back. The new estimated date would be June 2, 2023. As for the actors who will voice the characters of this movie. We will first have Shameik Moore, who plays Miles Morales. We also have Hailee Steinfeld, who will play the character of Gwen. Oscar Isaac will be back to voice Spider-Man 2099. Spider-Verse 2 characters are revealed characters through merchandising. However, there is no information on who will be voicing these superheroes.
Other confirmed actors are Shea Whigham, who plays the role of Gwen's father, police captain George Stacy. We will also see a Vulture version, although we don't know what dimension he is from. Jorma Taccone portrays him. Issa Rae, who will play Jessica Drew, the original Spider-Woman, has also been confirmed.
Do you think Spider-Verse 2 characters are revealed through merchandising? Or are they rumors? We'll read you in the comments.
Featured Image Via Sony
I am a circus aerialist influenced by Dick Grayson and Spider-Man. Fortunate to write about the characters that inspired me. I also have a Bachelor's degree in Political Science and a Master's degree in International Trade.
Leave a comment