Daniel Kaluuya Talks About Spider-Punk, His Character In Spider-Man: Across Spider-Verse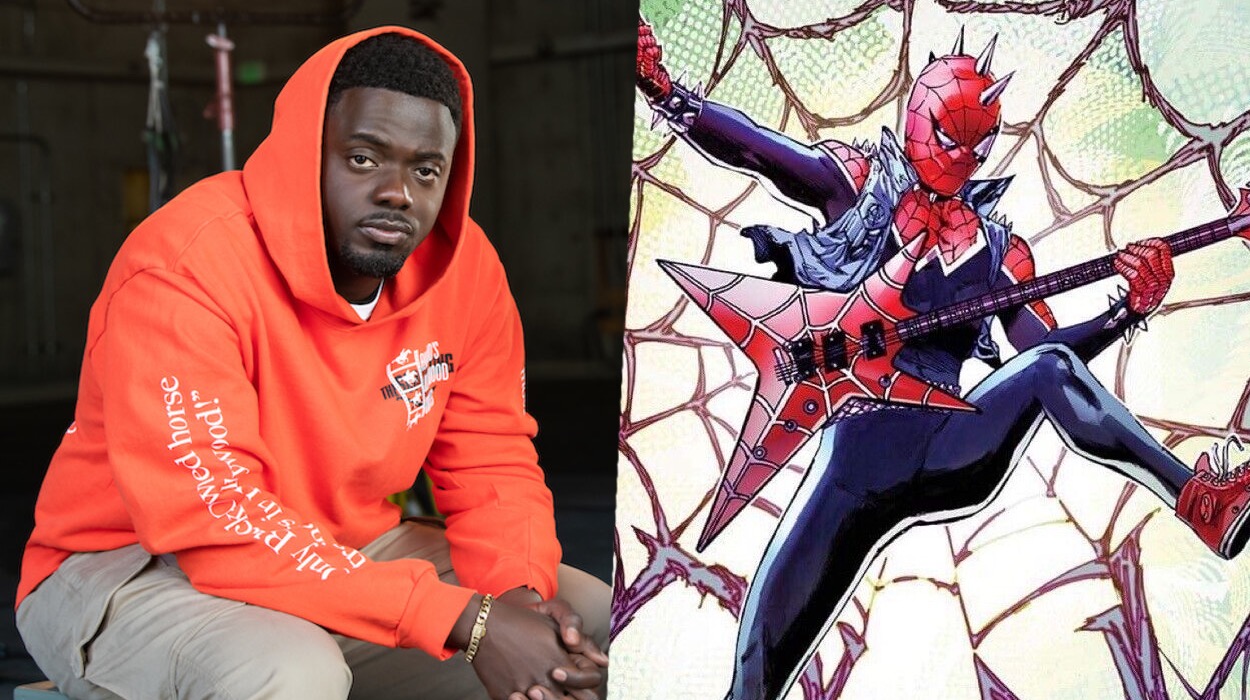 In the movie Spider-Man Across: Spider-Verse, we saw several versions of the arachnid hero, in addition to Miles Morales, Gwen Stacy and Spider-Man 2099. We also got to see a rebellious and pregnant Spider-Woman. However, a quite striking and interesting character is the one voiced by Daniel Kaluuya, we refer to Hobie Brown, also known as Spider-Punk. This character is a rebellious hero who does not believe much in society's systems. The actor portraying this version of the arachnid made several comments and impressions.
Daniel Kaluuya Talks About Spider-Punk
Image: Sony
Oscar-winning actor Daniel Kaluuya commented on his recent participation in Spider-Man: Across Spider-Verse with Spider-Punk. He stated that he felt that the character of Hobie Brown was made for him. They both come from Camden Town, a district located northwest of London. However, he emphasized that he was unaware of this until he saw his character in the movie.   
The main characteristic of the character played by Daniel Kaluuya, Spider-Punk, is his rebelliousness against organized systems and the rules imposed by society. Kaluuya also commented that he was presented as a love threat to Morales, considering that Hobie has an affinity with Gwen Stacy.
The actor commented that throughout the film, Spider-Punk shows he is a hero who follows his own rules. Because despite Miguel O'Hara's orders to arrest Miles, he helped him escape from the hands of this version of the arachnid and helped Gwen to go to the Earth-42 dimension to rescue Morales in the next installment of this saga.
The actor emphasized the reasons that his character could have for joining the Spider-Society and confirmed that it would be for Gwen Stacy. He indicated a certain affinity between the two characters, although he clarified Hobie only considers her a friend. Kaluuya said that his character admires the rebellious side that characterizes her, which is why he seeks to help her. About this, he stated.
Kaluuya Interview with The Hollywood Reporter
In an interview with The Hollywood Reporter, Daniel Kaluuya stated. "One of the reasons why Hobie was there was to have Gwen's back. He wouldn't be rolling around with the otherwise. Hobie saw that rebellious spirit . He identified with him and he wanted to support and help him. So Hobie knew that Miles would unravel the system or the status quo within the Spider Society."
Daniel Kaluuya also talked about an Easter Egg that Spider-Punk participated in the movie. He commented on how Hobbie stopped Aaron Davis/Prowler, who appeared in Tom Holland's Spider-Man: Homecoming. About this, the actor stated:
"I was not aware of that . Afterwards, I was like, 'Oh shit, I fucking caught Glover's Prowler. They may have mentioned it, but there was so much happening and I was so overwhelmed. So I don't think I processed it until I watched it, but that's a pretty cool Easter egg to be involved in."
When asked about his relationship with the Spider-Punk, Daniel Kaluuya said: "Well, I'm from the area that Hobie is from. Hobie is from Camden, and that's where I was born. So I just dipped into that. Camden is a very interesting place. I mean, it's where punk was born, so it's very counterculture at times. So I knew the essence and the vibe, because I've been around it my whole life. So it's great to show that side of where I'm from."
Rising Career for British Actor
Source: The Hollywood Reporter
The British actor participated in several renowned productions, such as Black Panther, Nope, Get Out. He also had a performance in a supporting role that led him to win an Oscar, Judas and the Black Messiah. It's been six years, and his career is on the rise, and maybe the Spider-Punk character will be a point for him to rise even more.
Daniel Kaluuya showed a passion for this character, in fact, he said that Spider-Punk revives the kid inside him and reminds him of his childhood with all these comic book elements. He thanked the production team for choosing him for the role and emphasized that it was great to develop him. About this, he indicated:
"When they showed me Hobie moving for the first time, he walked down the runway with everyone at Spider Society HQ. And I was like, 'Guys, thank you so much for letting me be involved in this. I know it's supposed to be normal for me, but this ain't normal for me. This is fucking cool.
Featured Image Via Sony  
I am a circus aerialist influenced by Dick Grayson and Spider-Man. Fortunate to write about the characters that inspired me. I also have a Bachelor's degree in Political Science and a Master's degree in International Trade.
Leave a comment