April 6th Marvel Comics: Mutants, Bounty Hunters, And ANARCHY!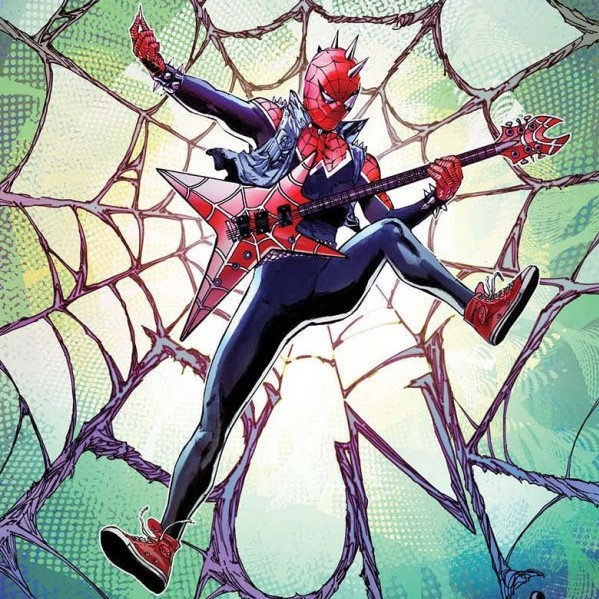 April comes loaded with new releases. In fact, with 15 new titles releasing this week, Marvel is the most prolific publisher. But on Wednesday, April 6th, some of the most anticipated Marvel Comics are coming out. Of course, we have a lot of our favorite characters.  We will have a new series, continuations, and crazy approaches to the superhero universe.
Spider-Punk #1, Spidey Reveals Himself to the Establishment on April 6th, 2022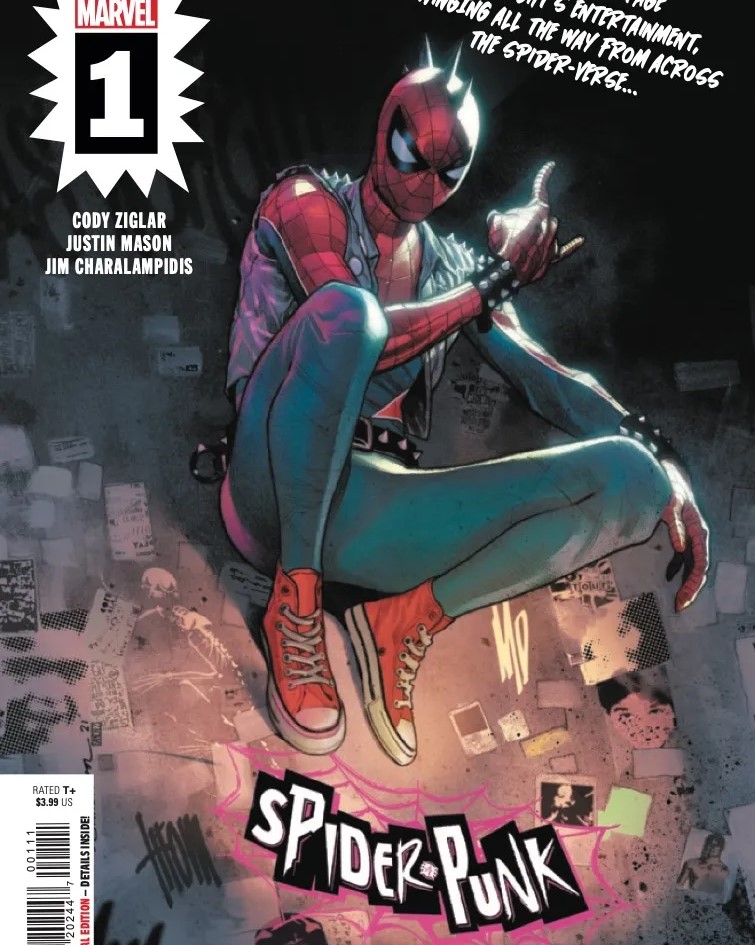 (Image: Marvel Comics)
Because of how successful Hobie Brown's adventures as Spider-Punk has been, Marvel's giving him his own series. After reviewing all the graphic material concerning this new installment, we can affirm that the visual part will be incredible. We can tell that the artist Justin Mason has taken the opportunity to swing the arachnid around as much as possible. The drawings shoot out of the vignettes, which overflow with dynamism and agility, just like the character. As for the script, it seems that it will not disappoint, as it points to an arachnid that fights against enemies and the establishment, as well as making a direct reference to the Spider-Verse in its subtitle "prepaire the stage for tonight's entertainment swinging all the way from across the Spider-Verse".
ANARCHY IN THE SPIDER-VERSE! SPIDER-PUNK GETS HIS OWN SERIES! HOBIE BROWN is THE ANARCHIC SPIDER-PUNK – set to protect EARTH-138 with his ax in hand and his chaotic band of punk rockin' heroes backing him! NORMAN OSBORN is dead, but will the chaos he's created be too much for Spider-Punk and gang to handle? Feel the vibes as CODY ZIGLAR (AMAZING SPIDER-MAN) and JUSTIN MASON bring you the jams when "BANNED IN DC" begins here!
Star Wars: Bounty Hunters #22, a New Mission for T'onga, Continues April 6th, 2022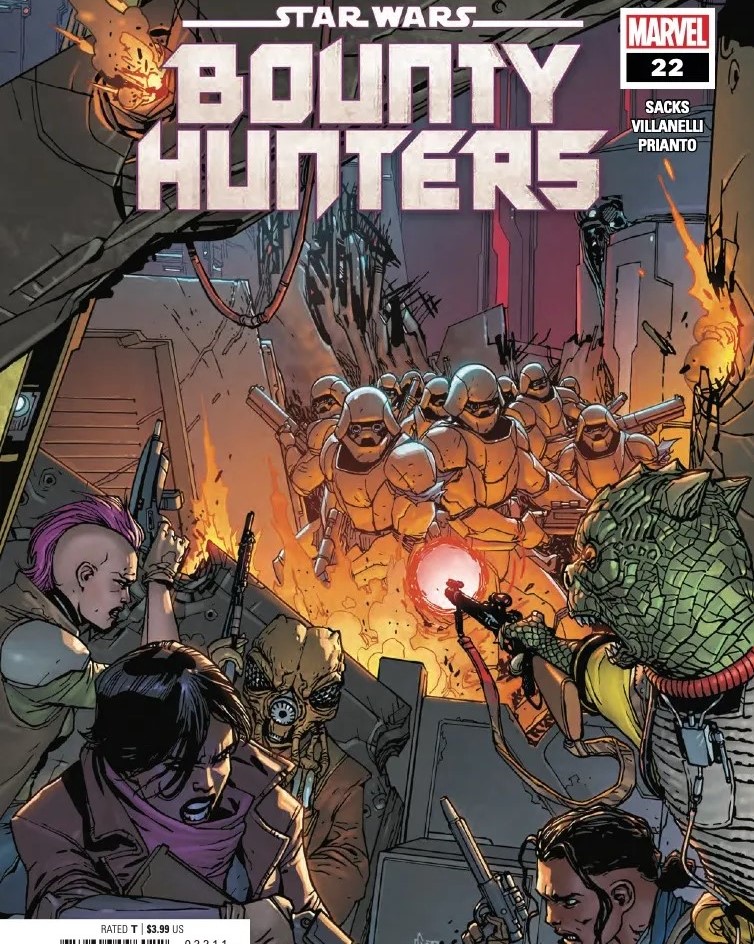 (Image: Marvel Comics)
Star Wars has found a good vein for bounty hunters in TV series and comics. Honestly, they are getting better treatment here than they did in the movies. This time, T'onga leads a mission to capture the leader of the Unbreakable Clan, Vukorah. However, things will get complicated, and T'onga's goal will be more difficult than he thought. Written by Ethan Sacks and illustrated by Paolo Villanelli, Bounty Hunters #22 arrives on April 6th, 2022, and its 36 pages promise a significant load of action and dynamism.
CHAOS IN CORONET CITY

ALL OUT WAR ON THE STREETS OF CORELLIA! Besieged by an entire syndicate of killers, T'ONGA, BOSSK, TASU LEECH, ZUCKUSS, 4LOM and LOSHA have no choice but to fight their way out through the streets. But will all of the crew make it out of CORONET CITY alive? Meanwhile, DENGAR strikes…and the Underworld may never be the same!
X-Men: Red #1 Magneto and Storm Take Command on April 6th Marvel Comics
(Image: Marvel Comics)
Finally, a series dedicated to the planet formerly known as Mars! In this issue we will see, two iconic characters, Magneto and Storm, evolve on what is now Arakko. However, another peculiarity is that the mutants are much more dangerous and violent on Arakko than on Earth, so it will be interesting to see what situations are unleashed here. This series promises a lot of debates and destruction. There are high expectations for X-Men: Red #1, created by Al Ewing and Stefano Caselli. If there's one thing they are good at, it's giving mutants exciting stories that people are dying to see. 
WHO CAN SAVE THE RED PLANET? The mutants of Arakko spent millennia scarred by war-but on what was once called Mars. They're learning to live in peace. STORM knows the red planet needs something greater than a queen. But ABIGAIL BRAND has other plans, an unstable VULCAN on her side, and CABLE keeps his secrets. Welcome to X-MEN RED. It's a new world…and someone has to fight for it.
The full Marvel Comics April 6th Marvel Comics list
Deadpool: Bad Blood #1

The Thing #6

Spider-Punk #1

Star Wars: Bounty Hunters #22

Marauders #1

Strange #2

Captain Marvel Annual #1

Black Widow #15

X-Men: Red #1

She-Hulk #3

Fantastic Four #42

X-Force #27

X-Force Annual #1

Devil's Reign #6

Moon Knight #10
And you, which of these comics do you feel like reading the most? 
I am a circus aerialist influenced by Dick Grayson and Spider-Man. Fortunate to write about the characters that inspired me. I also have a Bachelor's degree in Political Science and a Master's degree in International Trade.
Leave a comment