Black Panther 2 Box Office Shows Another Week of Dominance
Black Panther 2 box office numbers near $700 million. In order to maintain its top spot at the box office, "Black Panther: Wakanda Forever" defeated the restrained competition, including Universal's brand-new holiday thriller "Violent Night." The superhero sequel, which is currently in its fourth weekend of release, gained $17.6 million from 3,855 locations, bringing its domestic tally to $393.7 million.
The sole new nationwide release this weekend, "Violent Night," lacked the holiday cheer to defeat the formidable Wakandan warriors. With $13.3 million from 3,682 North American theaters, the R-rated action comedy starring David Harbour as a grumpy Saint Nick came in second, slightly exceeding projections. People expected the movie to debut at roughly $10 million before the weekend. Despite the difficulties the director, Ryan Coogler, had while filming the movie, Black Panther: Wakanda Forever came out great. It served as a respectful send-off for Chadwick Boseman while also introducing Namor.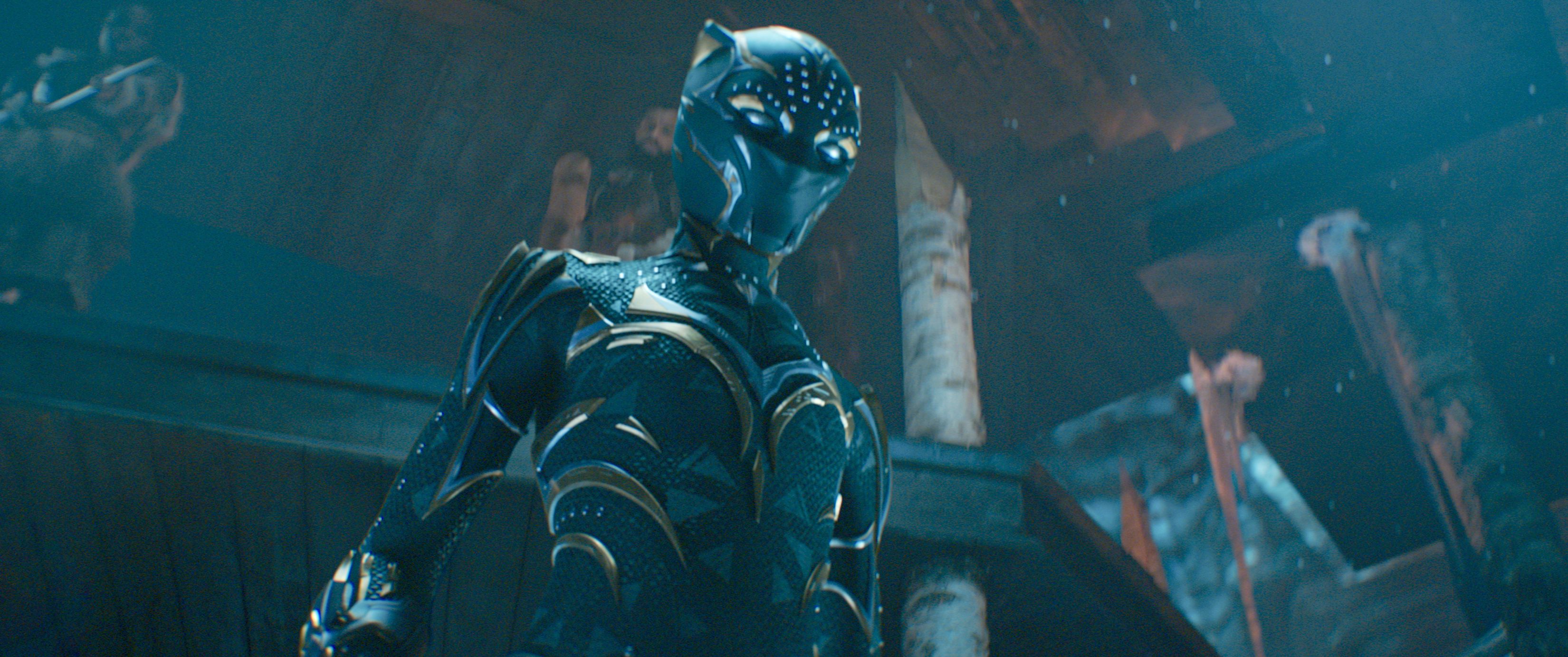 Source: Digital Spy
Black Panther 2 box office didn't reach the heights of its predecessor
Despite ruling the box office for weeks, "Wakanda Forever" won't even approach the earnings of its predecessor, "Black Panther," from 2018. The original movie became a cultural phenomenon and eventually made $1.3 billion worldwide, including $700 million in North America. The loss of Chadwick Boseman, who played the title character and passed away from cancer in 2020, as well as a reduced theatrical market, however, presented unanticipated challenges for the sequel. But by adjusted pandemic standards, "Wakanda Forever" is doing very well. It's the first movie this year to hold the top spot on the rankings for four straight weekends at the domestic box office. It will soon become just the third film this year to gross $400 million or more in North America. Globally, it's almost at $700 million.
"Violent Night" added $7.05 million internationally from 72 markets, giving its total worldwide to $20.35 million. Given that the movie only cost $20 million to make, those ticket sales are a good start. Overall, though, the box office was rather quiet as theaters prepared for James Cameron's long-awaited sequel "Avatar: The Way of Water," which will premiere on December 16. Disney's animated adventure "Strange World" failed to recover after its $12 million debut. A 60% drop from its initial weekend, the movie finished third with $4.9 million from 4,174 screens. The family movie has so far made $25.5 million in North America and $42.3 million worldwide, which is a terrible performance.
What do you think about the Black Panther 2 box office numbers? Did you enjoy Black Panther: Wakanda Forever? Who was your favorite character in the movie? Share your comments with us below!
Leave a comment