Justice League: Warworld New Trailer And What You Should Know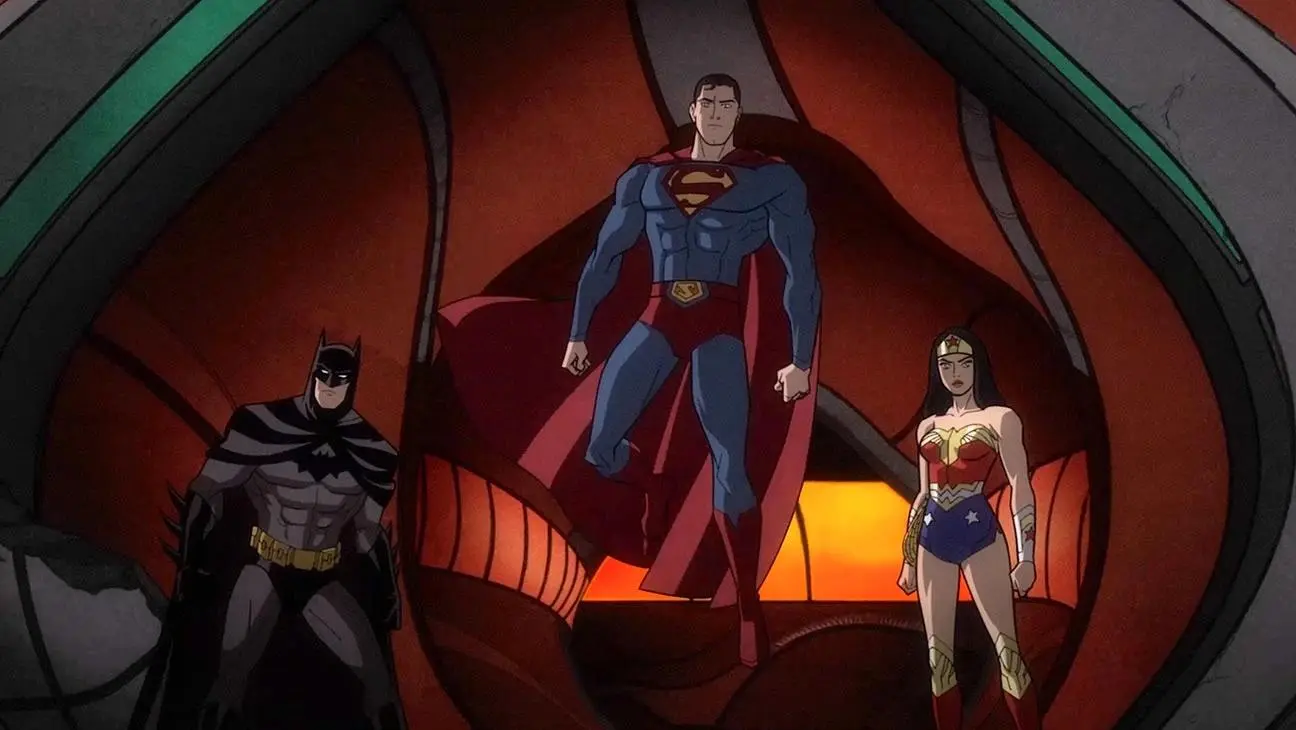 A DC animated movie is on the way; it is Justice League: Warworld. This production belongs neither to the DCEU nor to the new story to be told by James Gunn and Peter Safran starting next year. However, it does belong to the Tomorrowverse plot of this comic book world, which began with Superman: Man of Tomorrow.
On Wednesday, June 7, 2023, we had the first trailer of this animated movie. It described part of the events that we will enjoy, with three of the most iconic Justice League heroes joining forces when they were not so united. It even showed the versions that would be available upon release.
New Justice League: Warworld Movie Trailer
The new Justice League: Warworld trailer shows that the three heroes are moved to different dimensions. Batman was displaced to a Conan the Barbarian-style world. On this environment, he fought with a tribe of warriors against a horde of mythological creatures.
On the other hand, Wonder Woman is transferred to what looks like the Old West. In this world, she is the new sheriff. She will have to face the criminals of this universe, including a more modern version of Billy de Kid. This villain uses a high-caliber automatic submachine gun instead of a revolver.
Superman, for his part, seems to be transferred to a dimension where he represents an investigator who must discover and fight an invasion of aliens. This world looks like a representation of the Roswell Conspiracy or X-Files. Clark Kent must use his experience with aliens and his powers to escape unharmed from this group of aliens.
In addition to the battles they must fight in the dimensions they were transported to, the heroes must find ways to find their real captor. We can see in the short film that they can leave their worlds and find the leader of all this chaos. After that, they will challenge him to fight for their freedom from the worlds that this being has dominated.
Initially, we thought that the villain of Justice League Warworld would be Warlord, considering that he is the ruler of the place. However, this character may be an ally and not an enemy this time around. Moreover, this character fights alongside Batman against a creature.
Other New DC JL Movie Details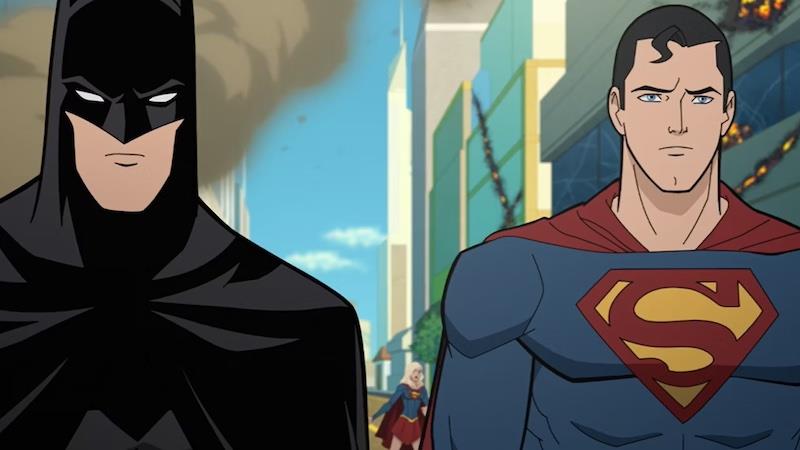 Image: Warner Bros. Pictures
As for the development of the Justice League: Warworld animated movie, it was in charge of director Jeff Wamester. The script of this production was written by Ernie Altbacker, Josie Campbell, and Jeremy Adams. 
The cast of this movie includes voice actors Darren Criss as Superman, Jensen Ackles as Batman, Stana Katic as Wonder Woman. We will also have Ike Amadi as the Martian Manhunter, Robin Atkin Downes as Mongul, Troy Baker as Jonah Hex. Lobo's character will also appear, voiced by John DiMaggio. The cast also includes Roger Cross as Machiste, Brett Dalton as Bat Lash, Frank Grillo as King Faraday, and Matt Bomer as Old Man.
This film is rated R and will be the official sequel to the last Tomorrowverse animation, Legion of Superheroes. It will be available in the physical version on Blu Rays with a 4K quality. However, it could also be found on some streaming platforms such as Max. Its official release will be on July 25, 2023.
DC and Warner will likely post more details and news of Justice League: Warworld at the end of June or the beginning of July to promote this animated film.
Featured Image Via Warner Bros. Pictures 
Leave a comment