Darkest Dungeon 2 Release Date Announced Alongside Demo!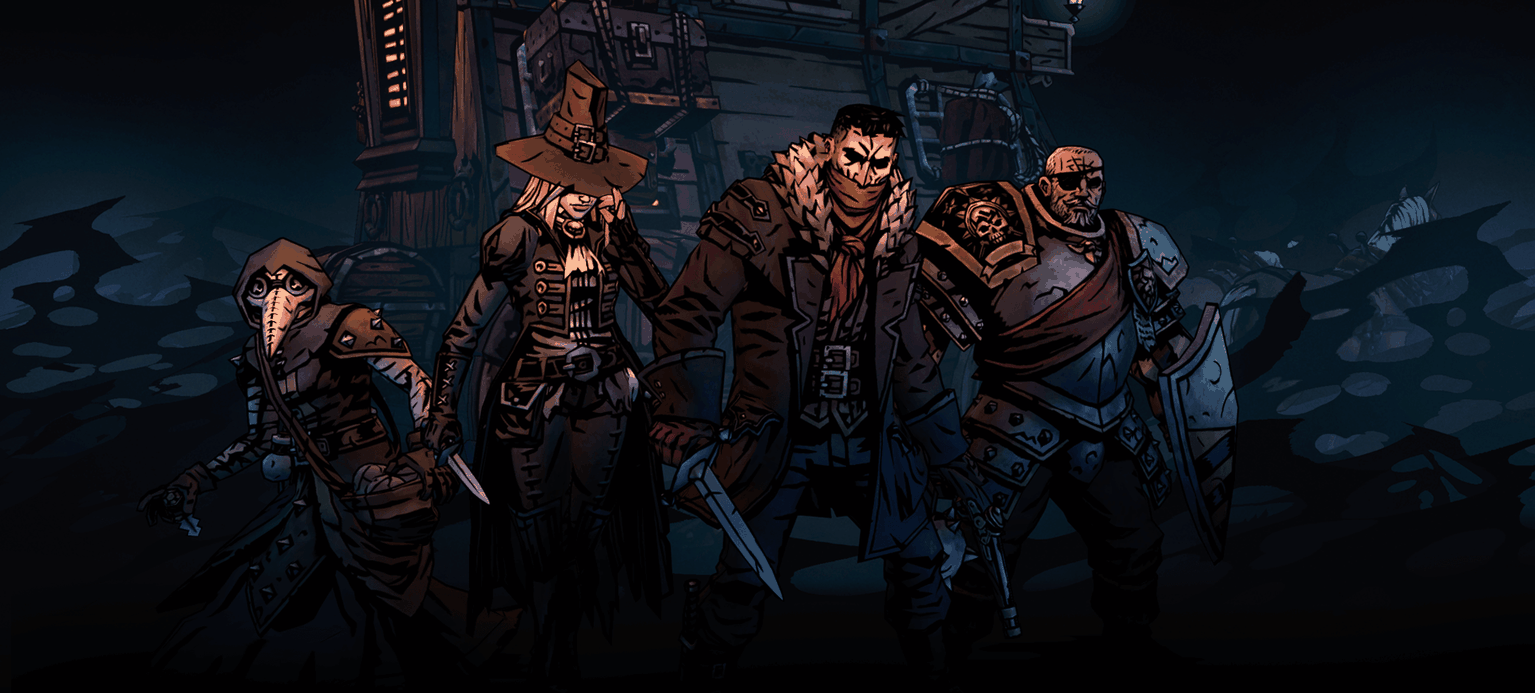 Darkest Dungeon quickly became a favorite for hardcore gamers. The title is a real resilience test, not for the faint of heart. Now, we just got word about Darkest Dungeon 2's release date. Plus, it's coming with a demo to see if you have what it takes!
Roguelites have enjoyed a kind of revival these last few years. For instance, 2021 saw Hades win Game of the Year at SXSW. But, you're in for a surprise if you expect Darkest Dungeon to be similar.
Instead, Darkest Dungeon places you as a party leader. You're responsible for guiding a group of explorers through several dungeons. Each one houses traps, enemies, and treasures. And, you'll also have to deal with your party's sanity and health.
It's no easy task. Quite the opposite, you'll find yourself losing people left and right. Luckily, each defeat has something to teach you. You just need the patience to try again after each wipe.
Sure, it sounds daunting. But, it actually manages to balance rage and satisfaction perfectly. Plus, it's a fantastic way to wait for The Day Before or Alan Wake 2.
Revamping the Darkest Dungeon formula with new twists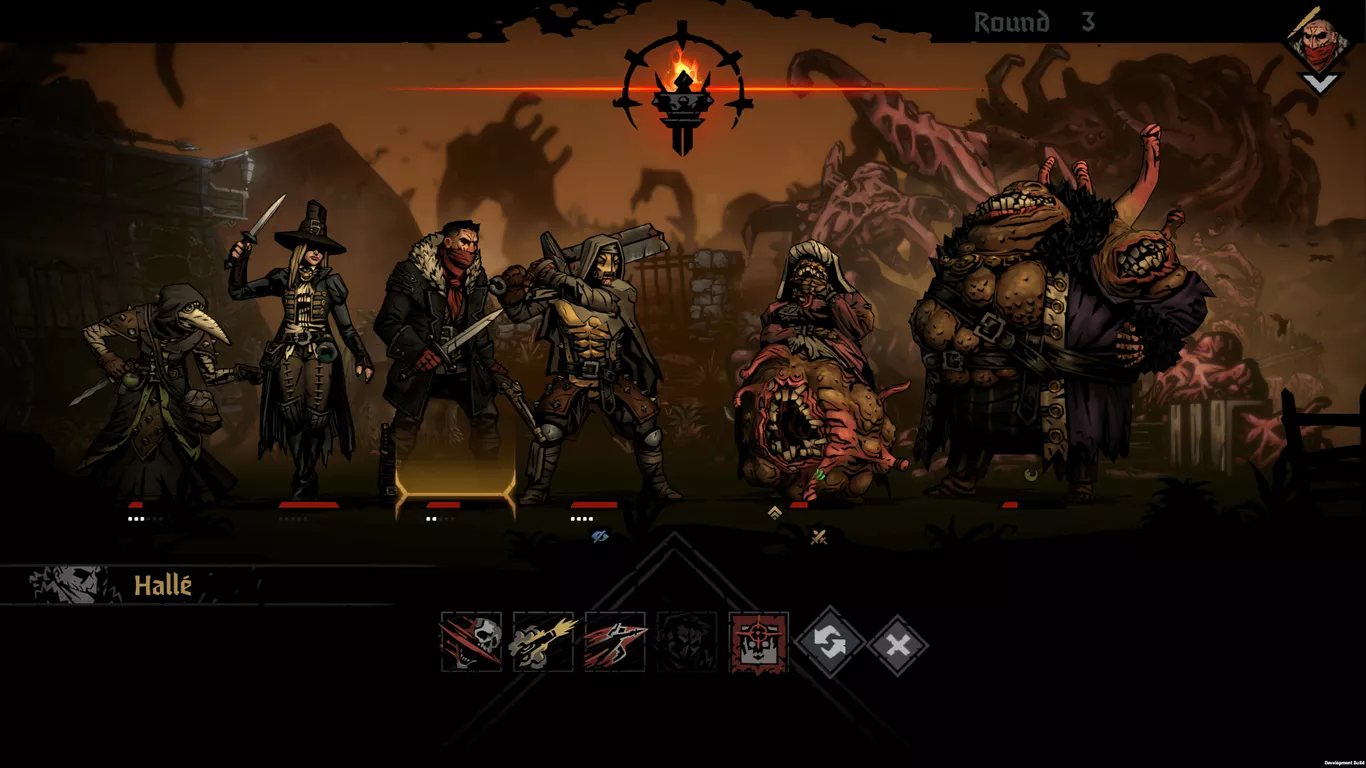 Everything feels familiar yet invigorated, from the art to the gameplay. (Image credit: Red Hook Studios)
Darkest Dungeon presents a fairly straightforward formula. You recruit heroes and send them into dungeons. Then, you let them rest and partake in their favorite outlet: drinking, gambling, etc.
But, the game was fairly nuanced. Characters could bond with other party members. You could unlock new skills and items to strengthen them. And, you could rotate between party members to let others rest.
Yet, things could go the wrong way, too. Characters could develop dangerous rivalries. You might see them become addicted or insane. And, every loss was permanent. This isn't a game for you to choose favorites.
Finally, all that came in a beautiful package. I mean that in every way. The artwork was unique and fantastic. Each character and monster had a personality. And, the developer drew the eldritch horrors perfectly. All of that came complemented by an amazing soundtrack. Each song stood out and created the perfect ambiance.
Darkest Dungeon 2 takes all that and turns it up several notches. The quests are deadlier—some could last over an hour! It brings a plethora of new heroes and monsters for you to meet. And, the same goes for their items, skills, and possible traumas.
And, the combat's rules and gameplay have been refined. A new Token System makes your decisions heavier. The upgrades system also sees improvements. Plus, the art style and music breathe new life.
Darkest Dungeon 2 release date revealed plus a new demo
As GamesRadar+ reports, we now know Darkest Dungeon 2's release date. The game is officially launching on May 8th. Plus, fans get a free demo to check out the game before buying it.
The game was announced years ago. It even launched as an Early Access title in Epic Games back in late 2021. Since then, it has received countless updates and improvements according to fan feedback.
So, the hype has been considerable.
That said, I'd highly suggest you try the demo before pre-ordering the game. As I mentioned, Darkest Dungeon is a great game. But, I wouldn't recommend it to everyone I run into. You need a taste for suffering and challenge. So, the demo is a godsend.
Luckily, the demo will be available for a while. Epic Games Store and Steam users can play it until February 13. That's a full week to make up your mind.
Moreover, the demo is more than enough to get a feel for the game. You get four heroes. Your task is to keep them alive through two different levels. There's a huge city in The Sprawl or decayed farmland in The Foetor. It's a bite-sized trial for the game. However, it's enough to check out the mechanics, feel, and challenge of the game.
Just remember that your progress won't be saved in the demo. So, feel free to try crazy stuff if you find yourself enjoying the game. It'll save you a lot of learning once the game comes out.
No need to wait for Darkest Dungeon 2 to release completely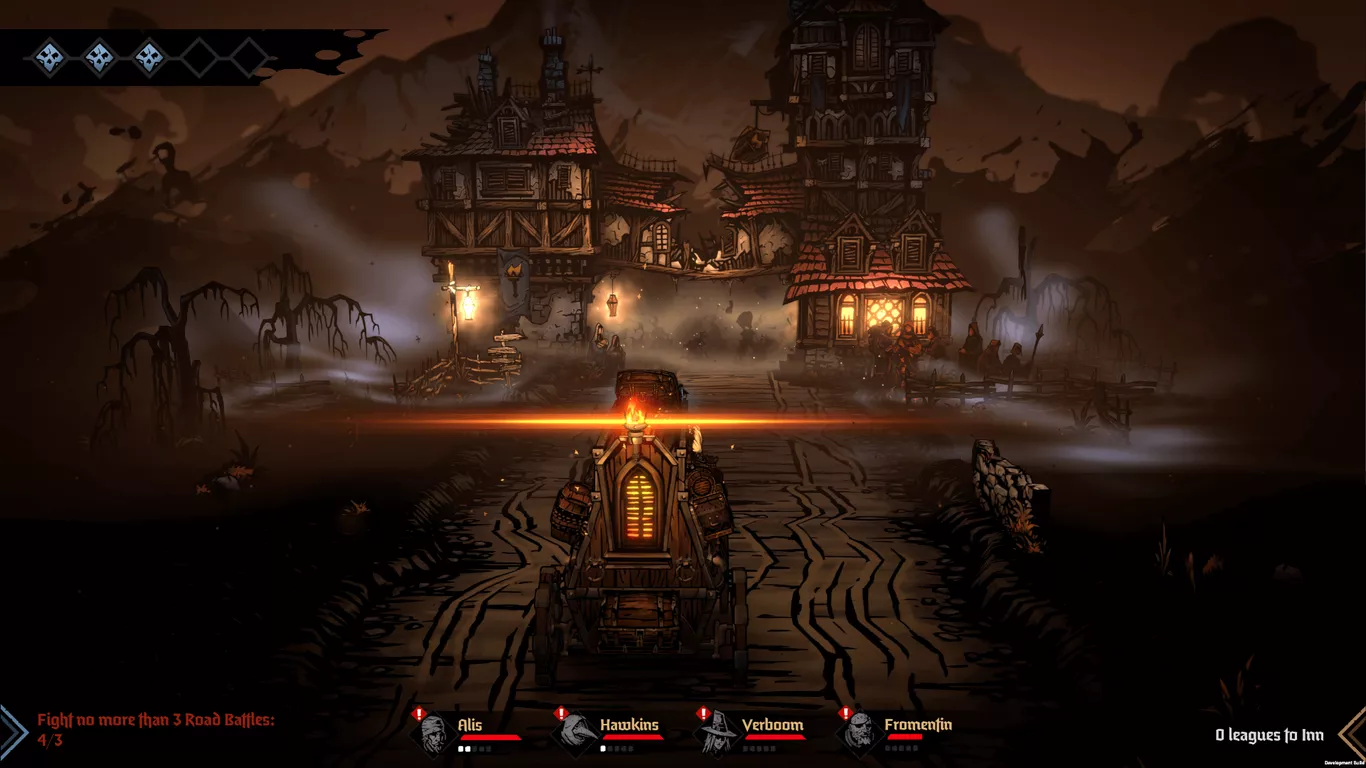 … But are you ready to start this deadly, frustrating, and fascinating journey? (Image credit: Red Hook Studio)
So, what if you liked the demo and can't wait for the game? Or, maybe you already loved the first Darkest Dungeon. Well, If you've been paying attention, you'd have noticed I mentioned Early Access.
Well, you can actually buy the game and play it in all its glory right now. However, keep in mind that it's still a work in progress. Don't expect the level of polish you'll find in the full release. Even the demo will probably feel better.
That said, it's a great way to wait for the Darkest Dungeon 2 release date. If you're already a fan, you can fetch a great deal for Early Access. Just remember what I warned you about: It's rough around the edges.
Featured Image Credit: Red Hook Studios.
Leave a comment