Alan Wake 2 Plot To Be Horror-Focused
Fans of the Alan Wake video game franchise have had it pretty rough the last several years. In 2010, Remedy released the game exclusively for Xbox 360. Later, they ported it to other consoles and released a remastered version. However, an official sequel has been stuck in development for several years. Originally, Remedy released some DLC for the title, along with a semi-sequel called Alan Wake's American Nightmare. However, it took until the 2021 Game Awards for Remedy to announce the sequel officially. Now, we've got some more news about the Alan Wake 2 plot.
Similarly to the first game, Alan Wake 2 will be a horror title. The original game was an action-adventure horror game, but it seems that Remedy will amp up the horror even more for this sequel. Instead, this title will be a survival horror in the vein of games like Resident Evil. As such, you can expect game studio Remedy to put its twist on this genre! 
Kyle Rowley, the game director for Alan Wake 2, spoke at a recent preview of the game. He noted the differences between the original title and the sequel. He called the first game an "action game by way of Stephen King" instead of a full horror game. However, for this sequel, Rowley stressed that the studio leaned far more into horror. Naturally, however, he didn't reveal too much about the Alan Wake 2 plot. Instead, he said they aren't "ready to reveal too much" yet about what this genre change includes, but we're sure to get more news in the future. You can check out his full quote below:
What is the Alan Wake 2 Plot?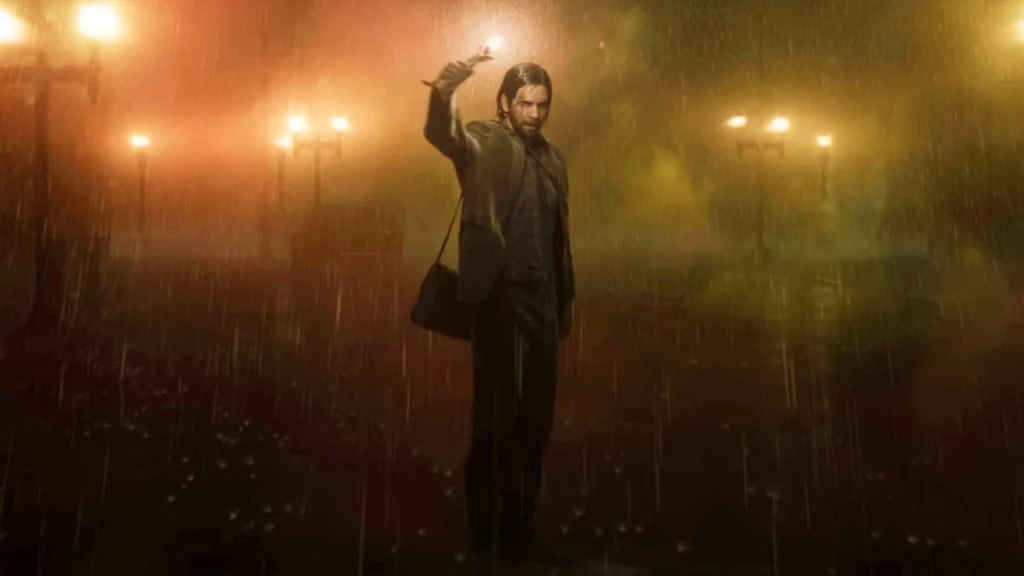 Image: Remedy
"What I will say is that we very much want to put a stake in the ground and say we are creating Remedy's take on the survival horror genre. Gameplay, narrative, atmosphere, music – it's all singing from the same hymn sheet, and that was very important for us from the outset."
Clearly, Remedy will put its spin on survival horror with the Alan Wake 2 plot instead of copying other franchises. After all, the unique nature of the original Alan Wake is what made it so refreshing, alongside its callbacks to famous franchises. This sequel comes from Remedy's successes with other games, such as Control from 2019. Recently, the studio announced that they'd release a crossover title between the two franchises. Previously, we revisited the Alan Wake world in the DLC for Control. 
Either way, it's been a long time coming for this sequel – almost a decade and a half! Naturally, many leading members at Remedy have spoken about their excitement for the title, although we don't know much more about the Alan Wake 2 plot. Sam Lake, one of the creative directors, said the upcoming title was the studio's "biggest project yet." Additionally, he clarified that he "never left Alan Wake behind" but instead waited for things to "finally click into place."
Currently, it's unclear what Remedy will focus on exactly for the plot. However, we'll likely see plenty of returning characters – including the titular character – as well as Alice Wake and Barry. We also don't know if the game will treat Alan Wake's American Nightmare as part of the canon. It's all unknown at the moment! However, Sam Lake did clarify that you won't need to play the previous games to understand Alan Wake 2. 
New Remedy Game 2023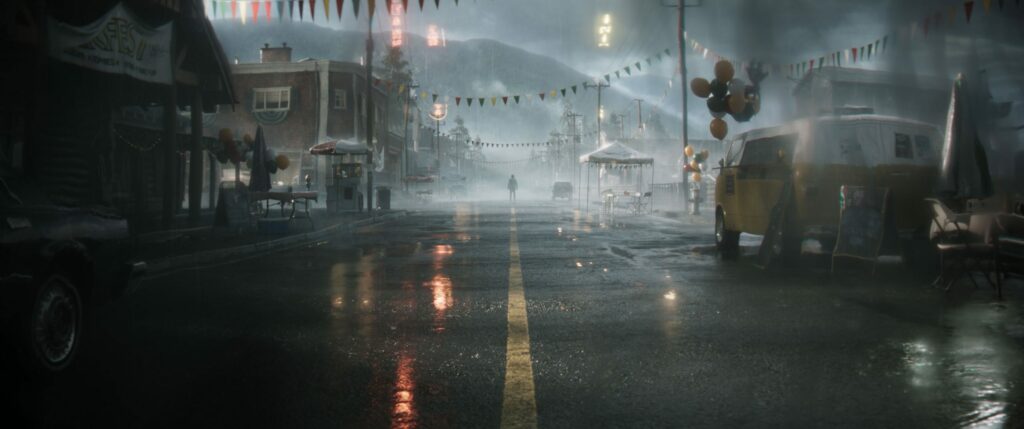 Image: Remedy
Additionally, despite the Alan Wake 2 plot being under wraps, we know some details about the cast. Namely, Remedy revealed that Ilkka Villi and Matthew Porretta were returning to play Alan. Previously, Villi gave the motion capture, model, and facial expression captures for Alan Wake. In contrast, Matthew Porretta provided his voice for the character. Apart from these two, we have no clues about any other potential cast members returning for this game. Hopefully, we'll find out more information shortly.
Remedy will release Alan Wake 2 at some point this year on PlayStation 5, Windows, and Xbox Series X/S.
Hi! I'm Arvyn, and I'm an English teacher from the UK. I've been teaching English online for over 4 years to students from all across the world and all ages. Outside of work, I'm a huge fan of reading, video games, and playing with my adorable kitties. See ya!
Leave a comment