New Nintendo Games 2023 – Shuntaro Furukawa Confirms More To Release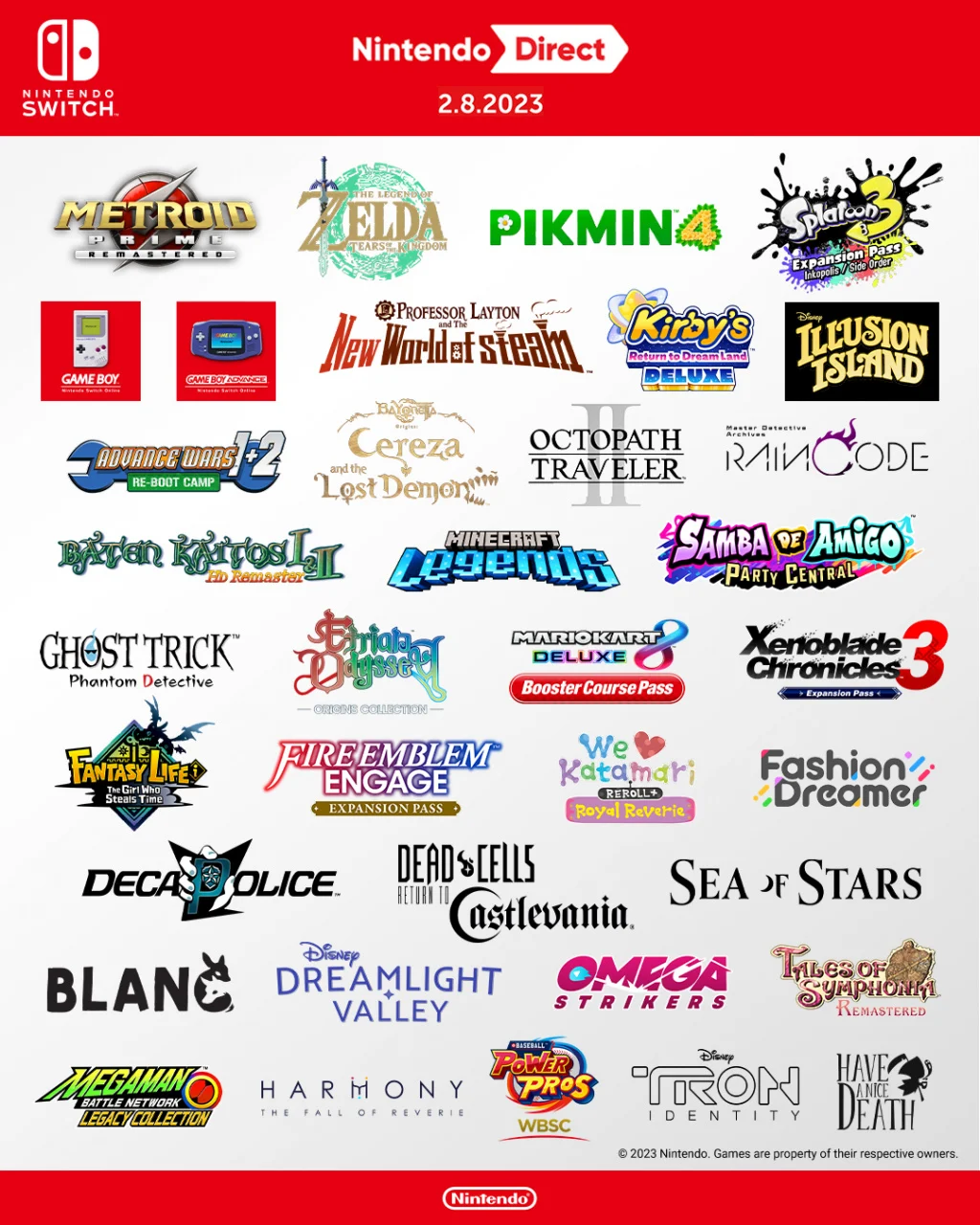 What a week it's been for Nintendo Switch fans! A few days ago, the game studio held its first Nintendo Direct of the year – and it was a presentation! Not only did they confirm a bunch of rumored titles, but we also got another trailer for The Legend of Zelda: Tears of the Kingdom. If that wasn't enough, the studio also released some of its Gameboy Advance, Gameboy Color, and additional Nintendo 64 ports for the Nintendo Switch. However, following these major reveals, some fans questioned if Zelda was the last major game for the console. Even so, Nintendo's president revealed today that in 2023 new Nintendo games were coming.
Naturally, it's easy why some people would think this. After all, the rumors of a new Mario game at the Nintendo Direct were untrue, and Nintendo didn't reveal anything about other titles after Tears of the Kingdom. However, during a Q&A session and preview of Nintendo's current fiscal year, Shuntaro Furukawa, Nintendo's president, spoke about the console's future games. In particular, he addressed how the Nintendo Switch was in "uncharted territory" but confirmed that it wasn't the end of the line yet. Here's what he said about the new Nintendo games 2023:
"Nintendo Switch is coming up on its seventh year of sales in March, and we see this as uncharted territory in the history of our dedicated video game platforms. Under these circumstances it is hard to imagine that hardware sales will continue to grow at the same pace they have to date."
What Are the New Nintendo Games 2023?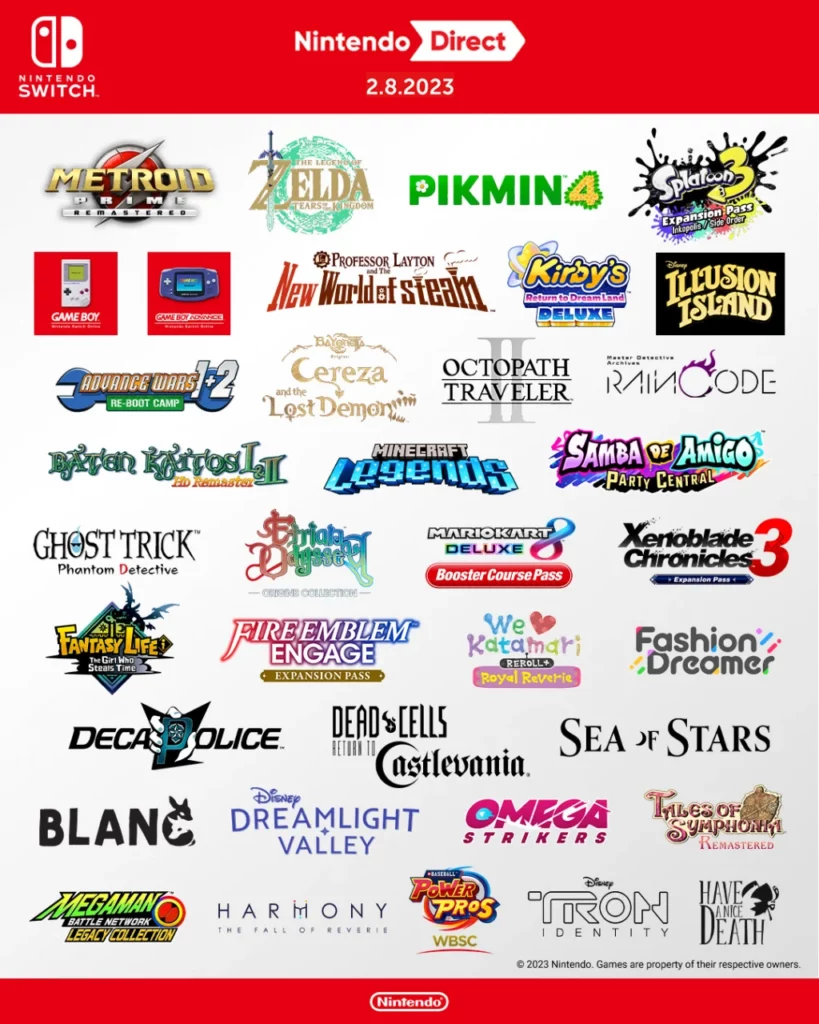 Image: Nintendo
It's hard to believe the Switch has been going on for seven years! Clearly, Nintendo does have some concerns about sales slowing down. Even so, Shuntaro Furukawa addressed these rumors:
"However, there are titles under development for Nintendo Switch, and new titles will continue to be proposed going forward."
As such, this puts to be the rumors about their benign no additional new Nintendo games 2023. Previously, some sources indicated that Tears of the Kingdom will be the Switch's final big release. According to these rumors, Nintendo would soon move on to their next console, rumored to be the Switch 2 or Nintendo Switch Pro. However, it's clear that Shuntao Furukawa has put all these rumors to bed. Additionally, he made some more comments:
"We are seeing both new demand and multiple system demand for the hardware, so we think there is still room for growth in sales. To that end, we want to maintain a high level of engagement with the hardware and create new demand not only by releasing new titles but also by working further to convey the appeal of existing titles."
Naturally, these comments about the new Nintendo games 2023 make sense. After all, Doug Bowser, leader of Nintendo's America branch, said a similar thing in 2022. He stated how the long life of the Nintendo Switch had forced Nintendo to change its attitude towards releasing consoles. Previously, the timeframe between consoles wasn't too long. For example, they released the Nintendo Wii in 2006, with its successor, the Wii U, in 2012. The Nintendo DS came out in 2004, and the 3DS in 2011. This seven-year gap is one of Nintendo's longest!
Nintendo Switch Pro
Image: Nintendo
Sadly, Furukawa's comments about the new Nintendo games 2023 suggest we won't see the rumored Nintendo Switch Pro for a while. Previously, rumors indicated the studio planned to reveal it in early 2024, but these comments suggest otherwise. The console likely has quite a bit of life in it yet, at least until the end of this year. We probably won't hear anything more about a sequel until late-2024, depending on what Nintendo's game release schedule looks like. Only time will tell!
Hi! I'm Arvyn, and I'm an English teacher from the UK. I've been teaching English online for over 4 years to students from all across the world and all ages. Outside of work, I'm a huge fan of reading, video games, and playing with my adorable kitties. See ya!
Leave a comment