Microsoft Vs. FTC Day 4: A Summary of The Trial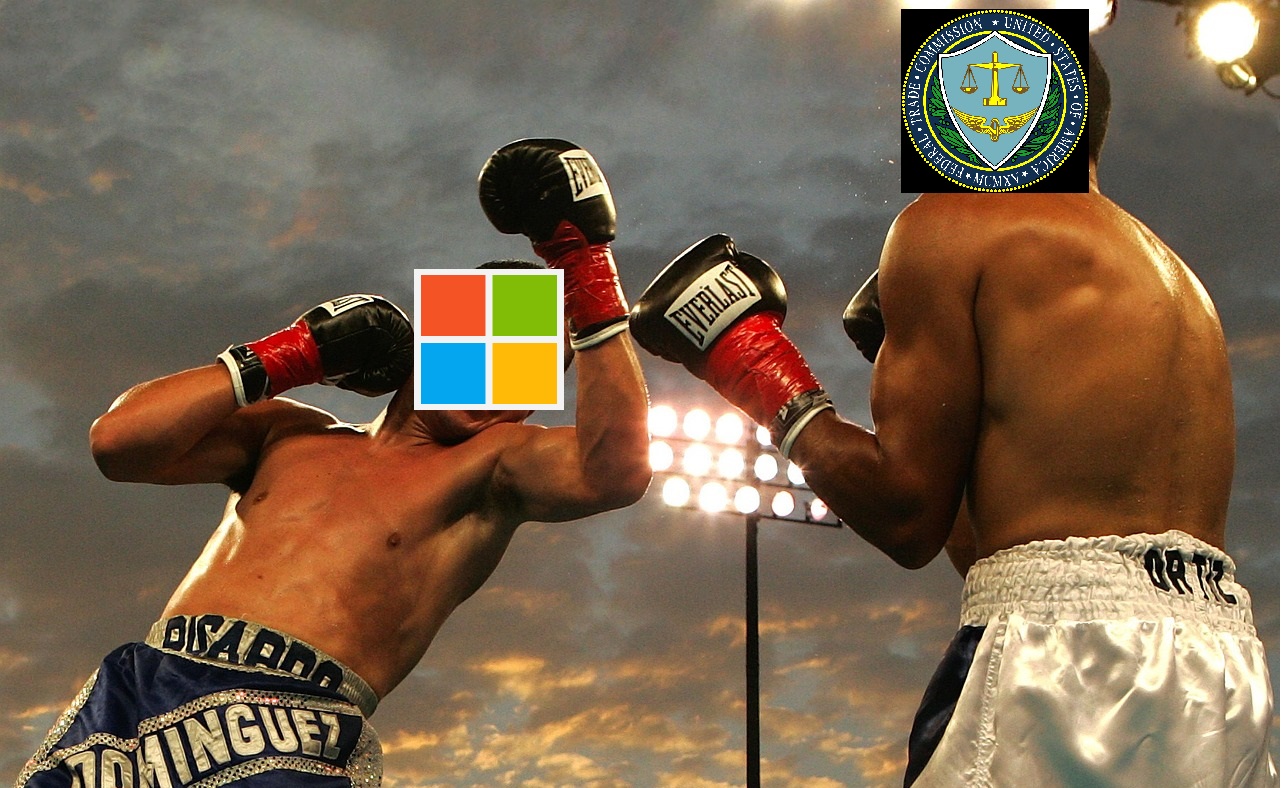 Needless to say, Microsoft Vs. the FTC has been a huge event. The trials have shed more light on Microsoft's plans and implications. And, it's been a somewhat tough blow to Xbox. Yet, it's also offered Xbox the chance to provide compelling arguments.
Since UK regulators blocked Activision's purchase, things have looked rough. During the FTC trials, Xbox also received additional blows. Some include the attack on Starfield's exclusivity and Microsoft's anti-Sony strategy. But, it's also given a chance for Xbox to fight for their cause.
Today, Twitter user CharlieIntel shared the most important details of the trial. You can read the entire thread below:
Day 4 of the Microsoft / ABK vs US FTC court case will begin in an hour…

Today features testimony from Activision Blizzard CEO Bobby Kotick, NVIDIA executive, and Microsoft CEO Satya Nadella

We'll share relevant updates in a thread below

— CharlieIntel (@charlieINTEL) June 28, 2023
During the trial, they tackled typical topics like Call of Duty's exclusivity. But, a bunch of arguments came to light as well. Yet, Bobby Kotick, Activision Blizzard's CEO, offered surprising takes. And, some of them favor Microsoft.
So, let's dive into it.
The Call of Duty dilemma during Microsoft Vs. FTC trial
Bobby Kotick says Activision "never thought" of making Call of Duty exclusive to one platform; says he doesn't think Microsoft would do it either as it would alienate "our biggest player base"

— CharlieIntel (@charlieINTEL) June 28, 2023
Of course, Call of Duty was a huge focus for most of the trial. They opened by saying that Activision never thought about exclusivity. Plus, they defended Microsoft by saying they doubt Xbox would, too.
After all, PlayStation is a huge portion of the game's player base. Moreover, Xbox is the smallest percentage. Plus, Kotick believes PlayStation's success is vital for Call of Duty.
Sure, this is kind of a blow to Microsoft. Yet, it offers some reassurance that Call of Duty's availability won't be an issue. Activision also refuses to put Call of Duty on cloud streaming services.
However, Kotick did mention that they could make Call of Duty available first on a platform. Plus, they would agree to create exclusive content for some platforms. According to them, that wouldn't degrade the experience.
Call of Duty might not make it to Microsoft's Game Pass
Kotick says he wouldn't take an agreement have CoD on Game Pass day and date cause it's not good for the business

— CharlieIntel (@charlieINTEL) June 28, 2023
However, there's one problem for Microsoft. Although, according to your take, it might be an advantage. During the trial, Kotick opposed subscription services. He said he wouldn't even consider it.
He compared it to media streaming, which would lead to losing money. Kotick also sees no positive returns from placing games in subscription services. Therefore, he wouldn't agree to have Call of Duty on Game Pass "day and date." It's just not good for the business.
That's because Call of Duty's commercial value on these services is too high. That said, exclusive content for some platforms is still a possibility. As such, specific content for Xbox or PlayStation might be a great edge for both consoles.
Overall, the fourth day of Microsoft Vs. FTC's trial might favor Xbox. After all, Kotick helped clear fears of Xbox abusing their property. We might expect contract clauses preventing Call of Duty's exclusivity. Then, that might become a key edge for Microsoft's case.
It's also worth noting that Kotick and Phil Spencer high-fived at the end.
Xbox and Call of Duty benefits tackled during Microsoft Vs. FTC
Kotick says he believes CoD dev team working with Xbox engineers could get CoD working on Nintendo Switch

— CharlieIntel (@charlieINTEL) June 28, 2023
Overall, most of the FTC trial focused on preventing Call of Duty's exclusivity. Other than that, Kotick also mentioned some benefits of the purchase. The most important one was technical advantages.
One of the arguments favoring the acquisition was, surprisingly, the Nintendo Switch. Kotick said Tencent developed Call of Duty: Mobile because Activision lacked the capabilities.
From there, Kotick also said that they could work with Xbox engineers. And, that could make it easier to release Call of Duty on Nintendo Switch. In other words, the purchase could further decentralize the franchise's availability.
If that's proven true, Xbox could exit the trial with a huge advantage. After all, this ties into their arguments against console exclusivity.
Of course, we must also note that content exclusive to certain platforms is still a chance. So, we might see Xbox-exclusive skins or characters. Yet, that would be Xbox's only advantage over PlayStation regarding the franchise.
Featured Image Credit: WikiImages | Wikimedia Commons | Edit by yours truly.
Leave a comment