PlayStation Project Q Leak From Microsoft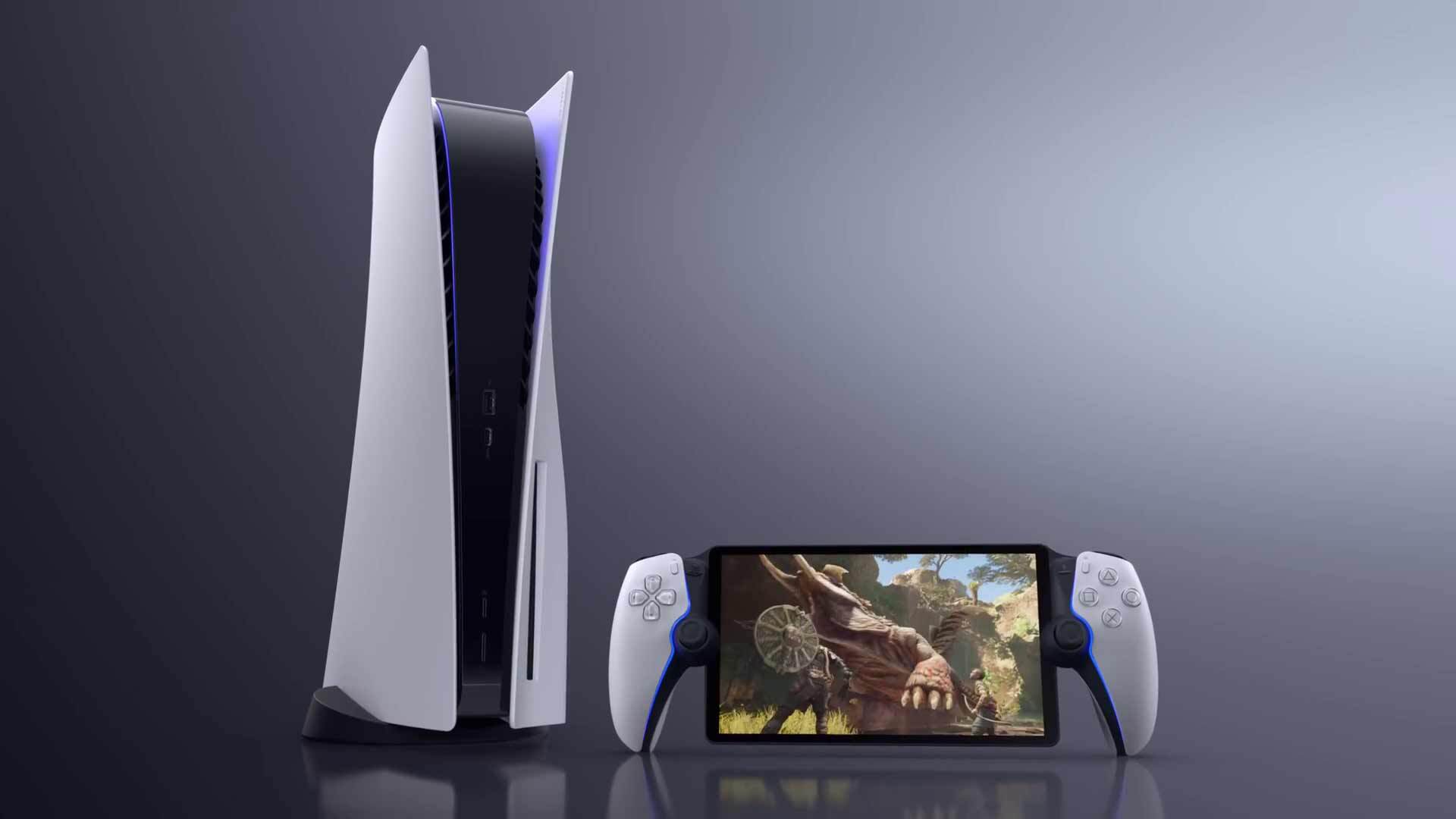 We're embarking on a roller-coaster ride through some irresistible gaming gossip today. In a totally unexpected twist, our source of this spicy leak is none other than Microsoft. They've divulged the anticipated price of PlayStation's upcoming, and rather secretive, Project Q. Who would have thought Microsoft would be the town crier for PlayStation's classified information? That's one for the books! And this PlayStation Project Q leak is juicy.
Before we delve into the heart of the matter, let's take a quick detour down memory lane. Cast your mind back to the PlayStation event in May 2023. Sony unveiled their latest surprise – Project Q for the PS5. This nifty handheld device holds the promise of gaming on the go, anytime, anywhere. Now imagine your favorite PlayStation games right there in your hands, with DualSense controller modules nestled on either side of the device. Sounds like a veritable feast for gamers, doesn't it?
Now, for the moment you've been waiting for. What about the PlayStation Project Q leak price, you ask? According to a tweet, Microsoft revealed in documents that Project Q will hit the market "later this year for under $300." Although this price range may seem vague, it does offer a hint, a glimmer of insight for eager PlayStation fans about what they might need to shell out for the Project Q.
Here's the image that stirred up the whole gaming community:

Image: @stephentotilo (Twitter)
Now that we've set the stage, it's time to dive deep into the ocean of speculation surrounding the PlayStation Project Q leak.
PlayStation Project Q Leak Info
Considering this handheld device is tipped to feature the same groundbreaking tech found in the PS5 and the super-responsive DualSense controls, it wouldn't be a far cry to assume it might lean toward the upper limit of Microsoft's claimed price range. However, there's a tiny wrinkle in this gaming canvas. For you to enjoy your games on this handheld wonder, you first need to install them on your PS5, then beam them over to Project Q via Wi-Fi. So, essentially, it's a fancy, high-tech sidekick to your already quite expensive PS5.
This brings us to the all-important question. Is this new project really worth the hype? And more importantly, is it worth the projected price? As they say, only time will unravel this mystery. That brings us to another cliffhanger. The finer details, the exact name, the release date, and the precise price point are all still shrouded in mystery. Sony's keeping their cards close to their chest, leaving us all hanging, eager for more PlayStation Project Q leaks. 
Simply put, this unexpected leak has set the gaming world abuzz. We're left wondering, speculating about Sony's next steps, especially with Microsoft casually dropping these unexpected bombshells. But isn't that the most exciting part? The eager anticipation, the swirl of speculations, the adrenaline rush of unraveling gaming news one tidbit at a time.
So, fellow gaming enthusiasts, stay alert and keep those eyes peeled. We're in for a thrilling ride with more PlayStation Project Q leaks. As we wait, on the edge of our seats, for Sony's official announcement, let's savor the suspense. After all, isn't the thrill of anticipation, the excitement of the unknown, what makes the world of gaming so irresistibly compelling?
Hi! I'm Arvyn, and I'm an English teacher from the UK. I've been teaching English online for over 4 years to students from all across the world and all ages. Outside of work, I'm a huge fan of reading, video games, and playing with my adorable kitties. See ya!
Leave a comment