Crash Team Rumble Leak Reveals Spyro Characters
Alright, folks, gather around! We've got a mouth-watering morsel of gaming news ready to dish up. Picture this: a Crash Team Rumble leak, Spyro and his pals joining the game, and a potential new Spyro game announcement! Now, isn't that just a tasty treat?
If you're scratching your head and asking, "What's Crash Team Rumble?" let's get you up to speed. It's a heart-pounding, high-octane vehicular combat game. This awesome title lets players slip into the shoes of their favorite characters from the Crash Bandicoot universe. Whether it's racing down crazy tracks or outscoring your competitors, it's all about thrilling gameplay in this action-packed mix of nostalgia and adrenaline.
Now, let's get to the meat of the matter – the recent Crash Team Rumble leak. What's it about? Why the uproar? Well, dear readers, the juicy tidbit here is the discovery of Spyro, Ripto, and Elora's files in the game's latest data mine. That's right, our favorite fire-breathing dragon and his companions could soon be part of the rumble!
Why Spyro, you ask? If you've forgotten, let me remind you that Spyro's 25th anniversary is just around the corner in September. As such, introducing these characters might just be Activision's way of throwing a surprise party! Just imagine racing and battling with Spyro, Elora, and the cunning Ripto on your side. Talk about a birthday blast!
That's not all, Spyro fans! This Crash Team Rumble leak could also hint at an upcoming announcement for a new Spyro game. With the Spyro franchise's 25th anniversary in sight, there's no better time for Activision to drop such exciting news.
Crash Team Rumble Leak Characters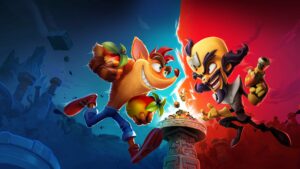 Image: Activision
However, while this Crash Team Rumble leak is sending waves of excitement, let's remember to take it with a grain of salt. The official word is still awaited. But hey, we can't deny the fun in guessing what's coming next, right?
Moreover, if this Crash Team Rumble leak proves true, it's more than just a fun crossover. Spyro venturing into the Crash universe? Now, that's a spectacular fusion of nostalgia and exhilaration. Besides injecting more fun into the game, it would also expose a whole new generation to our charming purple dragon.
Of course, such a crossover doesn't come without its challenges. In Crash Team Rumble, each character has its unique abilities, which means integrating new characters could be a balancing act. It's a wait-and-watch game now to see how the game developers manage these new additions.
To wrap it up, this Crash Team Rumble leak excited us all, but it's best to keep our expectations in check. There's a lot that could happen here, and we're all eager to see what's next. So, keep your eyes peeled for more updates, and keep those engines roaring, gamers!
In short, this Crash Team Rumble leak might just be a teaser of a fantastic gaming crossover. So, brace yourselves, get set to join in Spyro's birthday celebrations, and stay pumped for all the rumble yet to come! We'll keep you posted with all the latest buzz, so stay tuned!
Hi! I'm Arvyn, and I'm an English teacher from the UK. I've been teaching English online for over 4 years to students from all across the world and all ages. Outside of work, I'm a huge fan of reading, video games, and playing with my adorable kitties. See ya!
Leave a comment