HOTD Season 2 News – What We Know So Far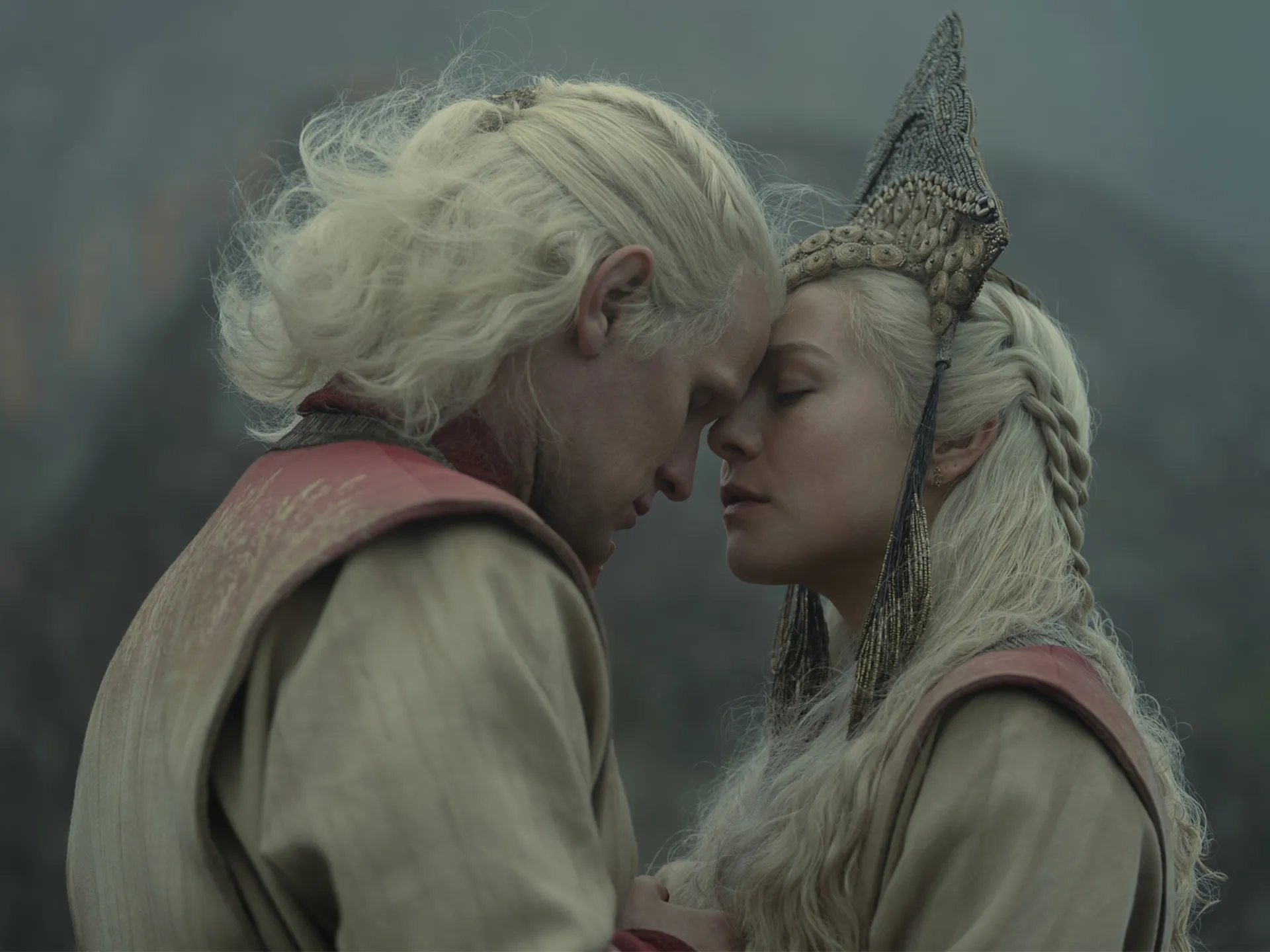 Next month, HBO will commence filming for season 2 of House of the Dragon, aka HOTD. At the moment, it's unclear when we'll get to see this second season. However, rumors suggest that it's coming in 2024. In addition, George R. R. Martin's novel Fire & Blood suggests some interesting plot points for the upcoming series. We know plenty of things for certain, and some are just guesses for HOTD season 2 news. Keep reading to find out more!
Previously, the production notes in the HOTD season 2 news indicated that HBO will begin filming on March 6th, 2023. They'll film primarily in Spain and the UK, although you shouldn't expect a premier any time soon. For Season 1, filming took ten months, and they continued work on the visual effects even after HBO aired the first episode. Additionally, Casey Bloys, one of the bosses for HBO Max, stated that he believes a 2024 release date is accurate. 
Even so, season 1 ended on quite a high note, with plenty of death, destruction, drama – and explosives! We know there will be a time jump for season 2, although it seems the cast will stay relatively the same. Most notably, Milly Alcock won't return as a younger Rhaenyra Targaryen, and Emily Carey won't return as Alicent Hightower. However, we might see them in flashbacks, though it's unlikely. Similarly, the chances of Paddy Considine returning as King Viserys are slim, too.
However, we have some good HOTD season 2 news. Emmy D'Arcy will reprise her role of the older Rhaenyra, while Matt Smith will play her uncle and husband, Daemon. Harry Collett will also play Jacearys Velaryon, once again. Almost the rest of the cast will stay the same.
What is the Plot for HOTD season 2?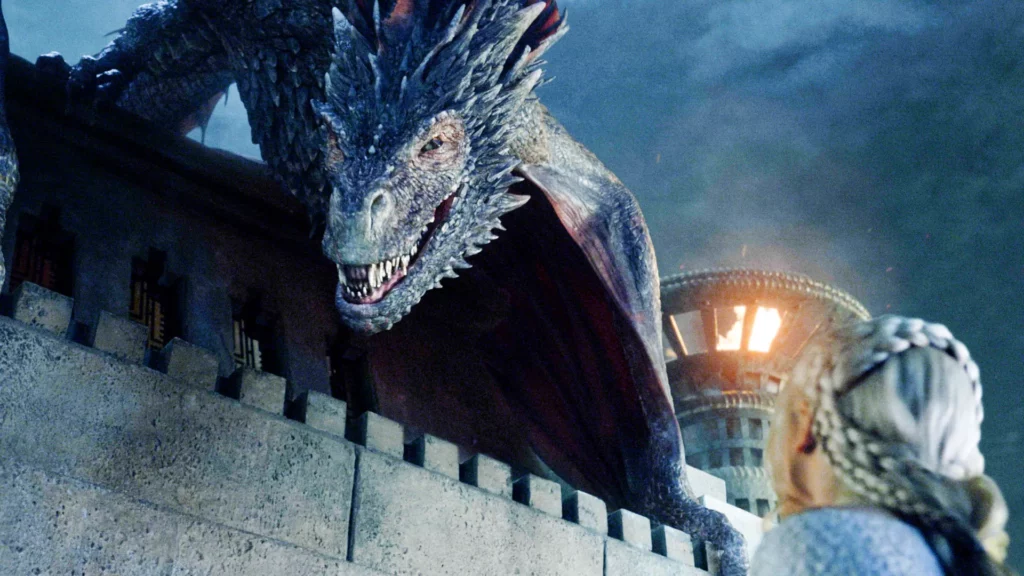 Image: HBO
Of course, we don't want to spoil the upcoming season based on the information in Fire & Blood. However, given the ending of season 1, it's a certainty that we'll see more of the Dance of the Dragons. Naturally, this internal conflict will lead to many new faces and deadly dragons. Additionally, showrunner Ryan Condal gave some HOTD season 2 news about pacing. According to him, 
"Series 2 will hit the rhythms people came to expect from the middle run of Game of Thrones, but it will have been earned, and viewers will feel the tragedies because we put the work in."
One of the writers, Sara Hess, had some details to share about the show's plot:
"We are currently writing the finale of season 2. I don't think you will be disappointed. And right now, we're writing season two and figuring out, what is the nature of relationship with Rhaenyra? There are many interpretations to that."
Currently, we know some HOTD season 2 news about plot threads in this season. There'll be a conflict between two brothers and plenty of bloodsheds! Also, rumor has it that we'll meet Daeron Targaryen, Alicent and Viserys's son. 
Some of the actors in the series also reflected on season 1 and expressed their hopes for the future. For example, Steve Toussiant, who plays Lord Corlys, spoke about his character's wish for revenge. He mentioned that his character's wishes " to be paid for." Additionally, Tom Glynn-Carney is "looking forward to having Aegon have a lot more meat to get his teeth stuck into and to cause more havoc, really, and to throw a spanner in the works, which he does so well." Clearly, a lot of upcoming HOTD season 2 news!
Game of Thrones Crew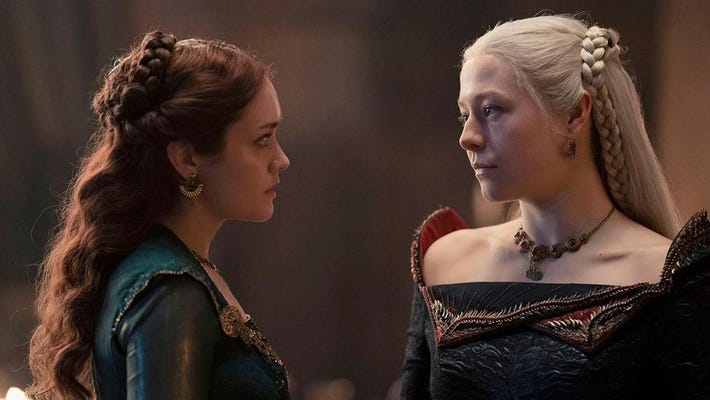 Image: HBO
Regarding crew, Ryan Condal will be the only returning showrunner for the series. Previously, Miguel Sapochnik worked as a showrunner with him for season 1, but he decided to take a back seat for this season. So, Alan Taylor will join Condal as a co-showrunner. Currently, we don't know how long the second season will be, but it's speculated to be ten episodes.
As such, it seems the HOTD season 2 news is pretty positive. Let's hope it fares better than the Game of Thrones finale!
Hi! I'm Arvyn, and I'm an English teacher from the UK. I've been teaching English online for over 4 years to students from all across the world and all ages. Outside of work, I'm a huge fan of reading, video games, and playing with my adorable kitties. See ya!
Leave a comment