Top 5 Battle Royale Games Coming in 2023
From PUBG, Call of Duty, and CounterStrike to Apex Legends and Fortnite, we've witnessed the success of many battle royale games. Let's review our top 5 battle royale games which will arrive in 2023. 
Top 5 Battle Royale Games Released in 2023
Starting off with number 5, we have Rainy Neon: Baku. This battle royale game will clash with the cyberpunk gaming world. It's got beautiful graphics and scenery, as well as great combat techniques. This one definitely deserves a spot in our top 5 battle royale games of 2023. 
This game takes place in Baku in the year 2121. The players will have an opportunity to choose their transport (such as cars, motorcycles, or by foot). Moreover, their main mission will be to hunt down deadly cyborgs. Rainy Neon: Baku will hold up to 32 players per round. The release date is late 2023. 
The fourth spot on our list of the top 5 battle royale games to come goes to Shattle. This first-person shooting game will take you to 1970 Sweden. In the middle of the Cold War, 25 players will have to fight until only one of them is standing. Moreover, apart from saving your own life, you may be hit by a random bomb. 
This survival battle royale game takes place on a small map, making it more intense. Players will be able to loot many weapons, as well as healing products and shields. However, we don't have a release date for you yet. It says 'Coming Soon' on Steam, though! 
Top 3 Video Games In BR Mode 
With Off the Grid in spot number 3, our list of top 5 battle royale games for 2023 is getting hotter! This dystopian battle royale's art is designed by Neil Blomkamp. Moreover, the shooting game will have both PvP and PvE storylines. With such intense graphic work, it's promising. In addition to many missions, the players will fight against one another in real-time. 
Players will develop their own characters. For example, the main characters from the art concept and trailer have mechanical arms and legs! Fight your way and survive. We can't wait for the release!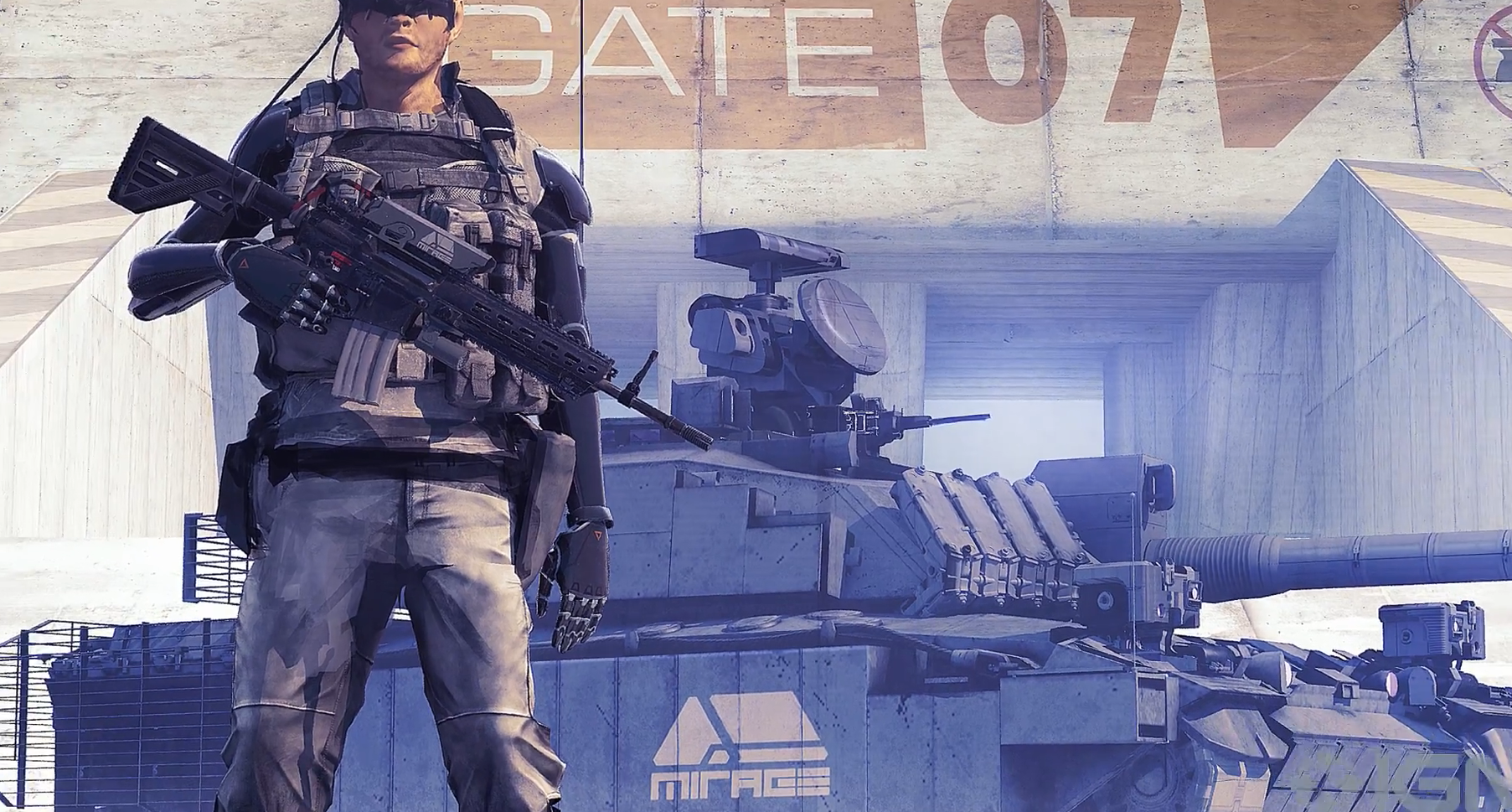 Off the Grid Art Concept
Despite not having many details about Hyenas, we put this game in second place! This upcoming multiplayer sci-fi game undoubtedly deserves a spot on our list of top 5 battle royale games coming this year. 
It will offer players to gather into 'packs' of four or six, and battle against other crews. While we still don't have many details, we do know it's taking place on Mars! This makes the game even more exciting. The trailer showed many parkour elements, as well as choosing from a variety of very interesting characters. 
Our number one simply had to be Halo Infinite: Battle Royale! This one has been long in the making. Rumors about Halo introducing this mode have been circling since 2020. It may officially arrive with the start of the fourth season in mid-2023. 
Until we actually have the release date for this mode, Halo Infinite introduced several new modes lately. For example, players can enjoy co-op campaigns, as well as the Forge mode. Did we miss any? Let us know in the comments!
Obsessed with anime, all-things magical, collecting rare editions and funko pops, Natalija is a young writer who strives to read every comic and manga out there!
Leave a comment