The CW To Develop Wonder Girl TV Series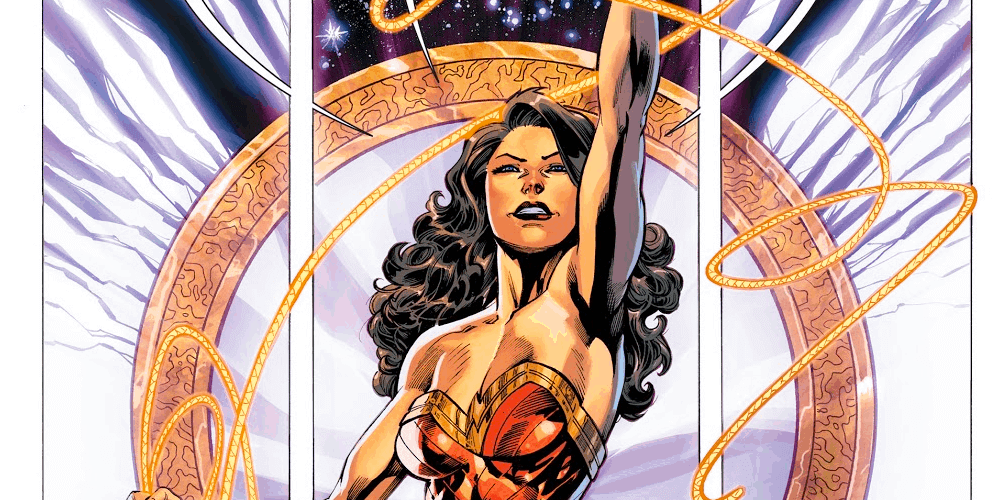 Theories proposing that some sort of "superhero fatigue" is building amongst television and film fans is an idea that has been popping up a lot lately. And sure, there is some reason for thinking it. After all, almost half of the highest-grossing films of the past decade are superhero movies. But that doesn't mean that we're almost anywhere close to being done with them! And one network is about to remind us why hero stories can be so special. The CW is currently developing Wonder Girl, and it sounds like we're going to like it.
The CW Is Working on Wonder Girl
Yara Flor, a young Latina woman, is the daughter of a Brazilian River God and an Amazonian Warrior. Not only does she have some pretty kickass parents, but she also has powers. Taking on the title of Wonder Girl, this story will tell us of her becoming and follow her path to self-discovery as she learns how to fight some of the world's evils.
The alias of Wonder Girl has been used since Bob Haney and Bruno Premiani's introduction of the character in 1965's The Brave and the Bold #60. This name often goes to a sidekick or protege of Wonder Woman herself. So, we see a great future ahead for our newest Wonder Girl.
An Exciting New Network Show
Dailyn Rodriguez (Queen of the South) will be a co-showrunner and executive producer, along with Berlanti Productions. Rodriquez will also be penning the story. Greg Berlanti, Sarah Schechter, and David Madden will also executive produce.
This certainly isn't the first hero show to wind up at The CW. The network is already home to other DC properties, including the Arrowverse. Shows like Batwoman, Arrow, and Supergirl have managed to find a happy audience in their commercial television space, and a happy audience with us, as you can see in our review of the Batwoman TV show.
Image via The CW
This new Wonder Girl tv show is still in the early stages of development. Though, we're thrilled that The CW is giving space for a story that is sure to be inspiring for plenty of young watchers out there!
For those of us who aren't looking forward to the wait before meeting Yara Flor, don't worry! We'll get to meet this character in Future Slate: Wonder Woman, a DC Future State miniseries that debuts in January and February of 2021. This will introduce us to an older Yara after she takes over the Wonder Woman mantle. Since this character will be an older version of Yara, we're sure that The CW will still bring us plenty of surprises.
Readers, will this series be on your radar? We know we're putting it on ours!
Featured image: Wonder Woman #750, DC Comics
Meghan Hale is the kind of movie lover that has a "must watch" that is a mile long... and growing. When she isn't talking about the latest film and television news she is writing one of her many in-process novels, screaming film trivia at anybody who will listen, and working as a mental health care professional. Follow her on Twitter @meghanrhale for some fun theories and live reactions to all things entertainment.
Leave a comment