Star Wars Visions 2 Release Date Announced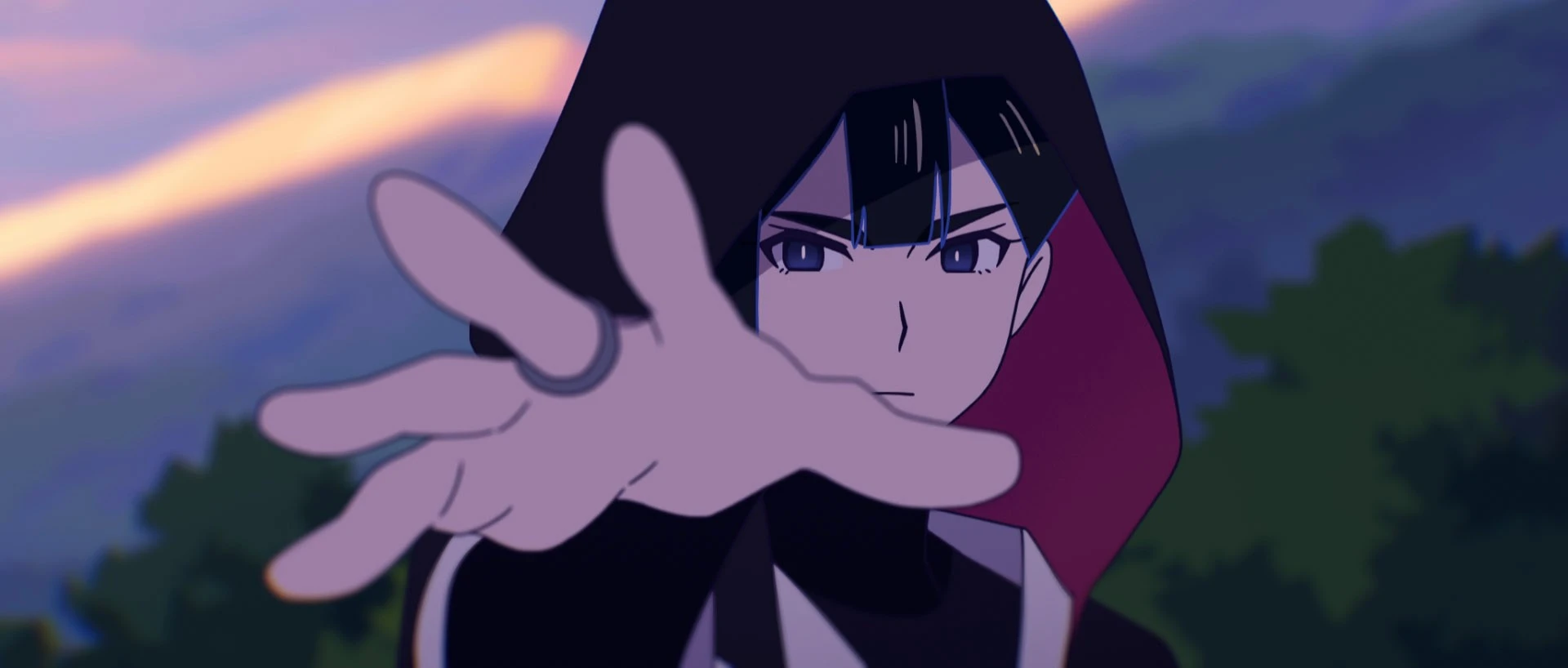 What a time to be a Star Wars fan! It feels like we're getting content from every angle. You've got the upcoming Mandalorian season 3 and Ahsoka and The Bad Batch season 2. Now, Disney and Lucasfilm have officially announced Star Wars Visions 2, which is a sequel to the non-canon first season. Like the original season, this will also be a series of animated shorts from different studios. Thankfully, we don't have long to wait, as Disney will release it on Star Wars Day, May 4th.
Similarly to Star Wars Visions season 1, this second season will also be nine episodes long. For each episode, a different animation team from across the world worked on creating it. As such, we can expect each new episode to feature a unique take on the Star Wars universe. And, just like before, the second season will not be canon. However, this is a good thing because it means the creators can do as they please without the restraints of official canon restricting them.
Additionally, with this announcement, Disney revealed the animation teams working on Star Wars Visions 2. These include Aardman from the UK, Triggerfish from South Africa, El Guiri from Spain, 88 Pictures from India, and Punkrobot from Chile. There's also Cartoon Saloon from Ireland and a collaboration between Japan's D'art Shtaijo and Lucasfilm. If that wasn't enough news, Disney also revealed the names of each episode alongside the people directing them. You can check them out below.
Star Wars Visions 2 Directors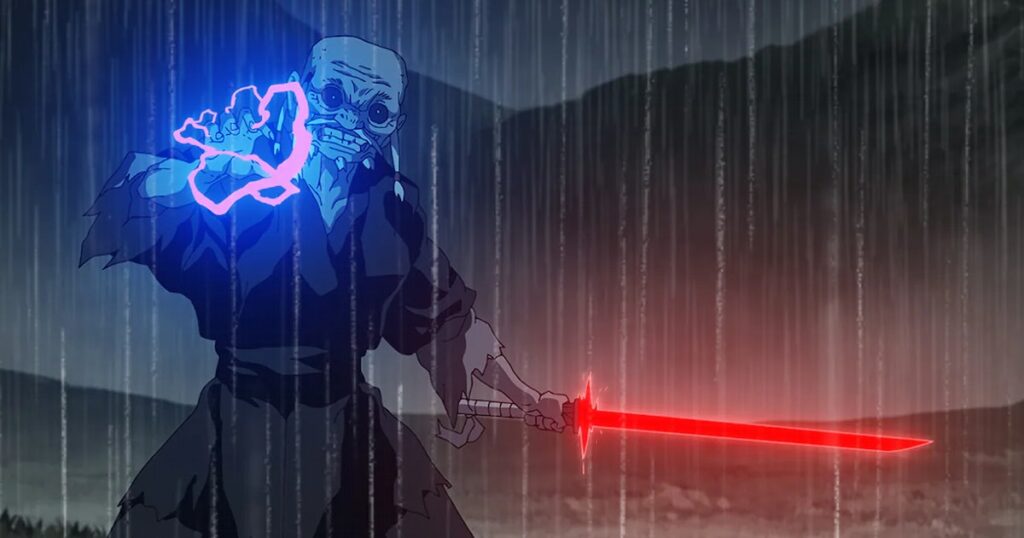 Image: Disney/Lucasfilm
Sith – Rodrigo Blaas c El Guiri

Screecher's Reach – Paul Young of Cartoon Saloon

In the Stars – Gabriel Osorio of Punkrobot

I Am Your Mother – Magdalena Osinska of Aardman

Journey to the Dark Head – Hyeong Geun Park of Studio Mir

The Spy Dancer – Julien Chheng of Studio La Cachette

The Bandits of Golak – Ishan Shukla of 88 Pictures

Aau's Song – Nadia Darries & Daniel Clarke of Triggerfish

The Pit – LeAndre Thomas & Justin Ridge of D'art Shtajio and Lucasfilm.
Clearly, Star Wars Visions 2 will be a fantastic season! Previously, for season 1, Lucasfilm focused on telling stories from iconic Japanese anime studios. In this season, we saw a new version of the Jedi, along with a rock opera story. When discussing the second season, James Waugh, one of the executive producers, spoke about his aim for the show. He also spoke about the first season's influence and how it allowed them to celebrate the Star Wars franchise at large:
"With Volume 2, we expanded our canvas to take audiences on a global tour of some of the most talented creators from around the world. Every short is incredible, full of heart, scope, imagination, and the values that make stories distinctly 'Star Wars' — all while opening up bold new ways of seeing what a Star Wars story can be."
Star Wars TV Series Release Dates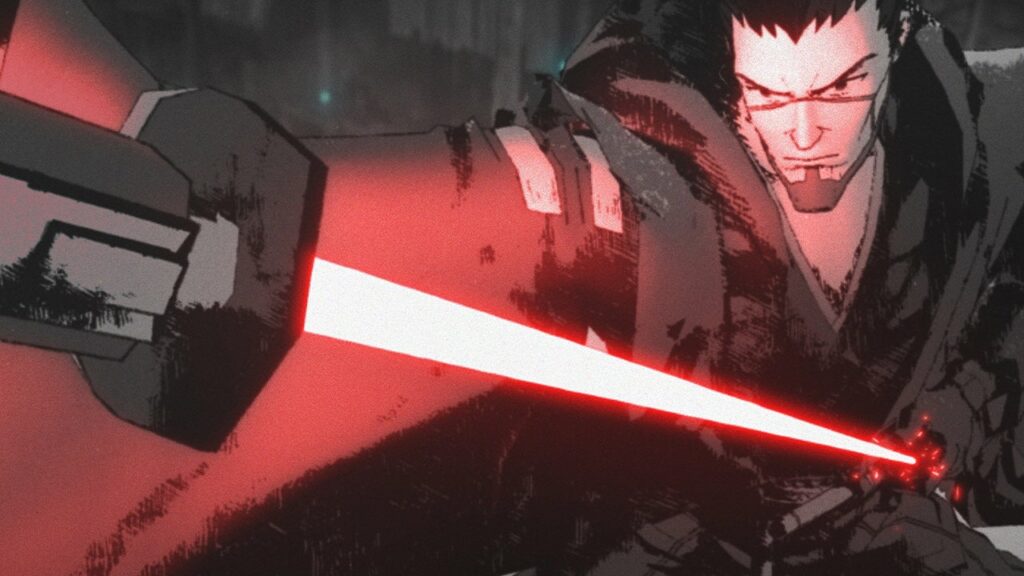 Image: Disney/Lucasfilm
Currently, it's unclear what we might see in Star Wars Visions 2. We're unsure if any of the characters, places, or events from Visions Volume 1 will appear in this second season.
However, judging by the titles, we'll be journeying to plenty of new planets and places. For example, Golak from The Bandits of Golak is a place we've never heard of in the Star Wars world. Similarly, it's possible that the Dark Head from Journey to the Dark Head is a new spacecraft's name. Additionally, Aau from Aau's Song is a completely new character.
Evidently, there's a lot of stuff in the Star Wars universe, even if you ignore this second season of Visions. The Bad Batch season 2 is currently airing, while The Mandalorian season 3 airs on March 1st. Another animated series, Young Jedi Adventures, is coming sometime during the spring. Additionally, we can expect Ahsoka and Skeleton Crew to release during 2023.
Hi! I'm Arvyn, and I'm an English teacher from the UK. I've been teaching English online for over 4 years to students from all across the world and all ages. Outside of work, I'm a huge fan of reading, video games, and playing with my adorable kitties. See ya!
Leave a comment