A 30 Second Sneak Peek of Stranger Things 4 Is Enough to Fill the Void… For Now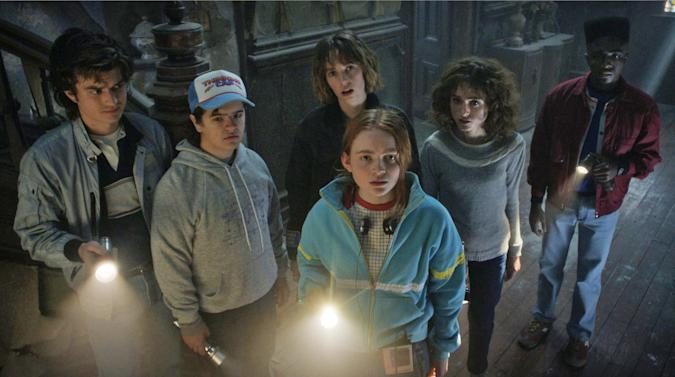 Streaming services can try their hardest, but will they ever be able to live up to the hype that Netflix built over their most beloved original series? Stranger Things was an instant success when it first debuted in 2016, with the attention focusing on its originality in an often repetitive genre. Five years later, we've watched the series' stars grow up before our eyes. The coronavirus pandemic pushed back the upcoming season, and we're still waiting patiently for a release date and its eventual premiere. But a new and very short sneak peek for Stranger Things 4 reminds us why we love the show.
The New Stranger Things 4 Sneak Peek Is Everything We Needed
As explained in our review of Stranger Things season 3, we last saw our young heroes fight the biggest consequence of the upside-down as the Mind Flayer took over most of Hawkins. They lose some friends and foes in the process, and Eleven, Will, Joyce, and Jonathan ended the season by driving off into the distant sunset. We've been sitting here patiently ever since.
This new teaser doesn't tell us much. It confirms what we already knew, thanks to Finn Wolfhard, that the fourth season would drop sometime next year. If we're the luckiest viewers out there, then it'll drop at midnight on January 1st, 2022. But we know that there is probably more waiting to be had.
Other new content from the mostly retrospective teaser include a shot of a very Joyce Byers-looking Eleven, some cheerleaders, and a bald Hopper (who we're just happy to see alive and well.) The caption of the video also gives us a clue of where the season is heading, with "uʍop ǝpᴉsdn ǝɥʇ uᴉ llɐ,ʎ ǝǝs" written beneath the video. (For those who aren't in the mood to spend to decode, it says, "See y'all in the upside down.")
Is This The End Of Stranger Things?
Stranger Things simultaneously feels like the show that needs to end early, going out with a bang, and looking like something that could last forever. Do we want to watch a show that ends with the children still in their prime? Or do we want to see them grow old, fighting against horrors until they're of parenting age themselves? Both would be nice.
https://www.instagram.com/p/CSPQ26IHbNI/
Fans were ecstatic when David Harbour recently commented on the possibilities of a 5th season. However, in sharing the news of the new Stranger Things 4 sneak peek, the actor also reminded us that he's as in the dark as we are. "I personally have no knowledge of a fifth season, nor do I know if Netflix has made any decisions regarding further seasons of the show," he shares in the caption. Despite these attempts to keep us from expecting more, the show's creators, The Duffer Brothers, already shared that they don't intend on season 4 to be the final addition to the story.
Readers, drop your thoughts about the future of Stranger Things 4 and beyond after watching the new sneak peek! Are you as excited as we all are?
Featured image via Netflix.
Meghan Hale is the kind of movie lover that has a "must watch" that is a mile long... and growing. When she isn't talking about the latest film and television news she is writing one of her many in-process novels, screaming film trivia at anybody who will listen, and working as a mental health care professional. Follow her on Twitter @meghanrhale for some fun theories and live reactions to all things entertainment.
Leave a comment