Percy Jackson TV Series – Rick Riordan Hints At Scenes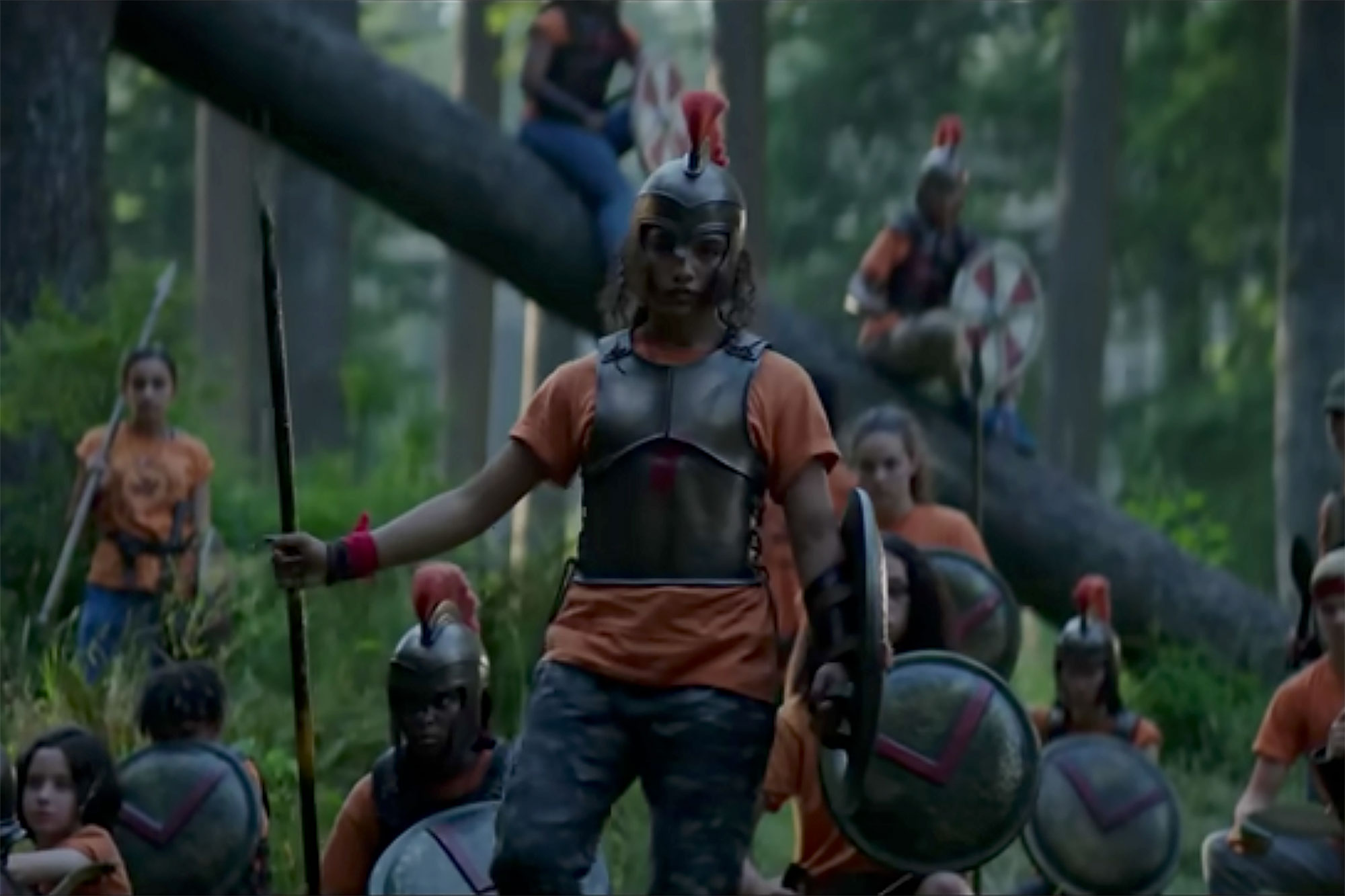 We're over a year away from the premiere of Percy Jackson and the Olympians on Disney+. But that hasn't stopped fans from being super excited about the series. Even the original writer of the books, Rick Riordan, has joined in the fun! He commented on what we expect to see in the Percy Jackson TV series. The series will air sometime in 2024.
Additionally, he talked about working with some of the actors and how they have fun behind the scenes. Namely, he spoke about Adam Copeland, who plays Ares in the show. Here's what he said:
"Focal an lae: coraí, wrestler, one who practices the sport of coraíocht. I'm thinking about this because of some great scenes Adam Copeland has filmed for us recently as Ares, the god of war. As they used to say on the monster truck rally commercials of my youth: "You can pay for the whole seat, but you'll only need the Edge!" 
So, Ares will play a big role in the Percy Jackson TV series. If that wasn't enough, Riordan also spoke about the practical side. Namely, he spoke about what it's like filming scenes and how the cast tries to have fun:
"I love watching our actors shoot this really serious scene, all the drama, and then someone drops a prop and they try so hard not to laugh. We'll have to save that for the blooper reel."
Additionally, Riordan's comments about the Percy Jackson TV series match what we've heard from other actors. Many of them have also expressed excitement about filming, so it's great that the series' cast enjoys themselves. After all, a fun cast will make for a fun series! 
Percy Jackson TV Series Cast Members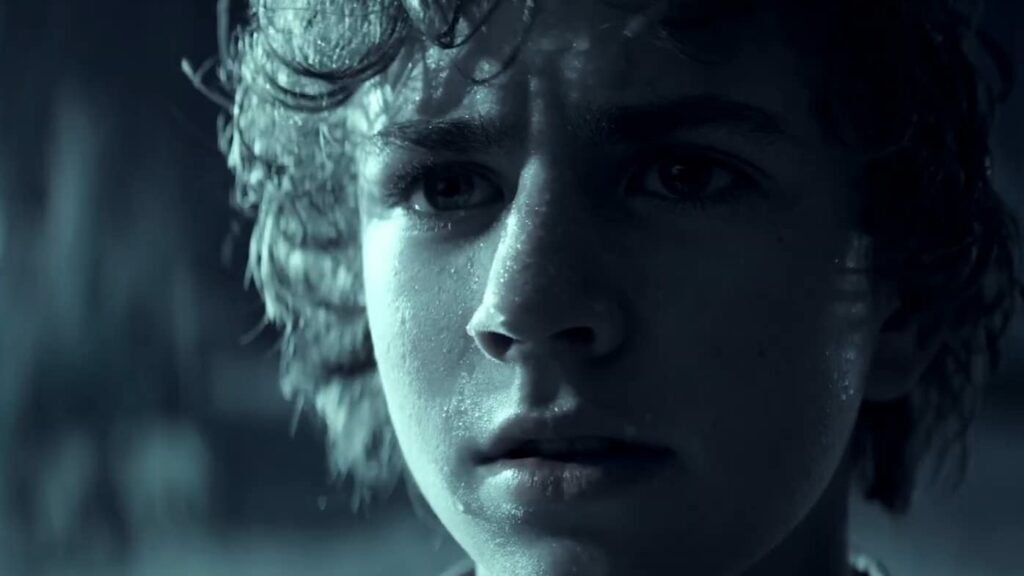 Image: Disney
One of the other actors, Jessica Parker Kennedy, revealed her thoughts on the series. She'll play the iconic ancient Greek villain, Medusa. Speaking of her time on the Percy Jackson TV series, she said:
"Part of the scenes we did with some prosthetic snakes, so that was very cool. And other stuff, I had the little mo-cap on my head, which is like a very ridiculous, horrible-looking little cap that doesn't flatter anyone."
Additionally, Jessica Parker Kennedy spoke about some of the problems she had with her costume. It caused some problems!
"And so I was doing this regal part with that on. So you really just have to deep dive into character and do the best that you can, but it's easy because the writing is really wonderful in the show."
Later, she confirmed her belief that people would enjoy the series:
"I think people are going to love it."
Naturally, the Percy Jackson TV series is based on Rick Riordan's best-selling novel series. In the series, Walker Scobell will play the lead role of Percy Jackson. Percy is a twelve-year-old boy who suddenly learns that he is a demigod. After learning the truth about his lineage, he must travel to find Zeus's lightning bolt – or Olympus will suffer the consequences. However, this isn't the first adaptation of the book. Previously, there were two films starring Logan Lerman based on the first two books. Unfortunately, these were not a huge success, leading to 20th Century Studios canceling further entries. 
Rick Riordan TV Series
Image: Disney
Thankfully, writer Rick Riordan will be more involved in this Disney adaptation than the film series. He's working as the executive producer, a huge change from the films. Originally, he had limited control over the film series and emailed the producers about how they were changing the story. However, the Percy Jackson TV series will stick closer to the books. 
Leah Sava Jeffires is also part of the main cast, playing Annabeth Chase, and Aryan Simhadri, playing Grover Underwood. Additionally, Virginia Kull plays Sally Jackson, Glynn Turman is Chiron, and Jason Mantzoukas. The other cast members include Megan Mullaly, Timm Sharp, Dior Goodjohn, Charlie Bushnell, Adam Copeland, Olivea Morton, Suzanne Cryer, Lin-Manuel Miranda, Jay Duplass, and Timothy Omundson.
Hi! I'm Arvyn, and I'm an English teacher from the UK. I've been teaching English online for over 4 years to students from all across the world and all ages. Outside of work, I'm a huge fan of reading, video games, and playing with my adorable kitties. See ya!
Leave a comment