Disney Plus To Create Percy Jackson Series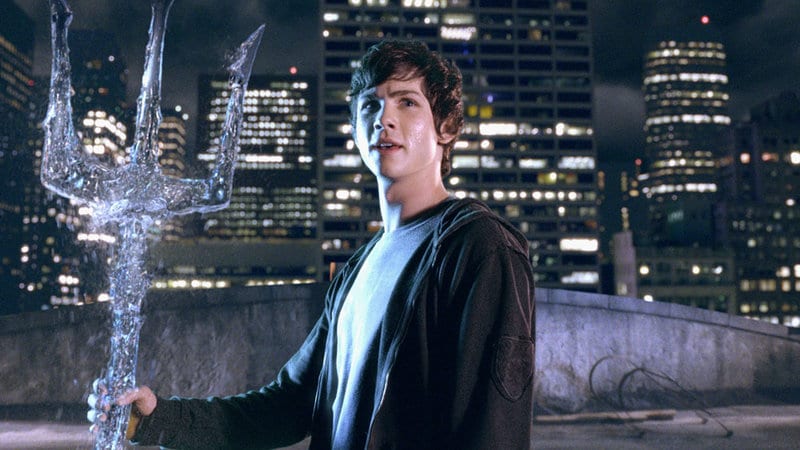 There has always been a nearly unlimited amount of Young Adult novels to convert into on-screen stories. Franchises like Harry Potter and The Hunger Games managed to find their footing in the crowded world of adaptations. However, one story didn't manage to hit the mark when translated on screen. Fortunately, we're about to get a brand new re-telling! Disney Plus is officially in the early stages of developing a Percy Jackson series.
Disney+ Creating Percy Jackson Series With Author Rick Riordan
Rick Riordan wrote the five Percy Jackson books from 2005 to 2009. The series has been widely acclaimed, landing on The New York Times Best Seller list and selling millions of copies all around the world. The books follow the titular hero after he is thrown into the world of Greek gods and goddesses, finding out that he is a demigod himself. In addition to the original series, Riordan's work also inspired a variety of spin-offs and graphic novels.
Riordan confirmed the official news on Twitter. In a later statement, he explained that the series will begin by covering The Lightning Thief, the first novel, throughout the series' first season. Though he is unable to give out any other information, both he and his wife seem thrilled that the adaptation will land in the right hands. He also assured fans he'd be involved, safeguarding these beloved characters.
The films were especially critiqued for the changes made to the trio's ages. Image via 20th Century Fox.
It's Not The First Time That Percy Jackson Has Been Done
The series was originally adapted for the big screen with Percy Jackson & the Olympians: The Lightning Thief in 2010. A sequel, Percy Jackson: Sea of Monsters released in 2013. The first film received mixed reviews and some commercial success. The second film received less favorable reviews. However, both films were viewed as incredibly unfaithful adaptations. While fun movies for those who had never read the series, fans of the books felt frustrated with the amount of story changes.
If you hated the films, you aren't alone. The author himself hated them, too! He claims to have been given no creative control and was ultimately not happy with how both films turned out. The statement for the upcoming Disney Plus series explains that he will be involved with "every aspect" of the show. So, hopefully, he'll be far happier with this adaptation. Even Logan Lerman, the star of both films, tweeted that he hopes it "gets the adaptation the books deserve"!
A Series To Look Forward To
Users have been flocking to Disney Plus for their incredible library of older films. Despite all the content, they've yet to find major success in any television shows aside from The Mandalorian, which successfully jumpstarted Disney's Star Wars content and built on existing characters like Katee Sackhoff as Bo-Katan in The Mandalorian season 2. Creating a show that's adapted from one of the most famous Young Adult book series out there could be the ticket they need to boost subscribers and inspire more original content.
So, are you eager to receive a faithful adaption? We have high hopes that Disney Plus will make a Percy Jackson series worth watching!
Image via 20th Century Fox.
Meghan Hale is the kind of movie lover that has a "must watch" that is a mile long... and growing. When she isn't talking about the latest film and television news she is writing one of her many in-process novels, screaming film trivia at anybody who will listen, and working as a mental health care professional. Follow her on Twitter @meghanrhale for some fun theories and live reactions to all things entertainment.
Leave a comment