HBO Max Bringing 'One Perfect Shot' By Ava Duvernay To Platform
Take a moment to think about your favorite movie. What's the first thing that comes to mind? For many of us, it's often one single shot from the film that is enough to bring back memories and amazement. The most memorable and adored movies tend to have at least one of them. From the "Where Is My Mind" ending scene in Fight Club to the most impressive lightsaber battles from Star Wars, there are beautiful shots everywhere. Ava DuVernay will produce One Perfect Shot for HBO Max to explore all of the hard work that goes into making that perfect shot.
One Perfect Shot Coming From HBO Max and Ava DuVernay
The DuVernay docuseries will explore the "art of directing" by analyzing all of the work that goes behind each shot in a film or television series. Various directors will have the opportunity to discuss what went on behind the scenes of some of their most well-known films. They will also share some of their favorite shots by other filmmakers.
Ava DuVernay, who is best known for her works, including Selma and When They See Us, will produce. This will be under the ARRAY Filmworks banner, along with Warner Horizon Unscripted Television. DuVernay has a multi-year deal to create content for Warner Bros. TV, so it's not the first (or last!) of her work that we can expect to see on HBO Max.
The docuseries is inspired by the One Perfect Shot Twitter account. They have amassed an impressive following by posting iconic scenes and breathtaking moments from film and television since the account began in 2013.
STAR WARS: RETURN OF THE JEDI (1983)

Cinematography by Alan Hume and Alec Mills
Directed by Richard Marquand
Read about the history of this franchise's action figures: https://t.co/ACRnFuBUPo pic.twitter.com/Y9ciyEy2MH

— One Perfect Shot (@OnePerfectShot) August 3, 2020
The Perfect Docuseries For Aspiring Filmmakers and Movie Lovers
For many of us, it's not enough to just watch a movie. We want to see the art behind it, including all of the hard work that goes into crafting content. Fortunately, the Ava DuVernay docuseries One Perfect Shot coming to HBO Max will give us just that!
Are there any iconic scenes that you hope One Perfect Shot explores? Share your favorite movie or television show shot with us in the comments below. And, to start you off, I'll share mine! It's the scene pictured below from Jonathan Demme's The Silence of the Lambs (read our retro review here).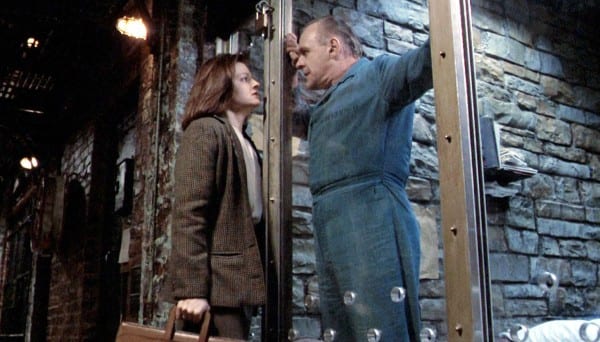 Image via Orion Pictures.
Featured image of Ava DuVernay at the Peabody Awards Stephanie Moreno via Flickr.
Meghan Hale is the kind of movie lover that has a "must watch" that is a mile long... and growing. When she isn't talking about the latest film and television news she is writing one of her many in-process novels, screaming film trivia at anybody who will listen, and working as a mental health care professional. Follow her on Twitter @meghanrhale for some fun theories and live reactions to all things entertainment.
Leave a comment