'Superworld' Movie In The Works By Jason Bateman And Mark Perez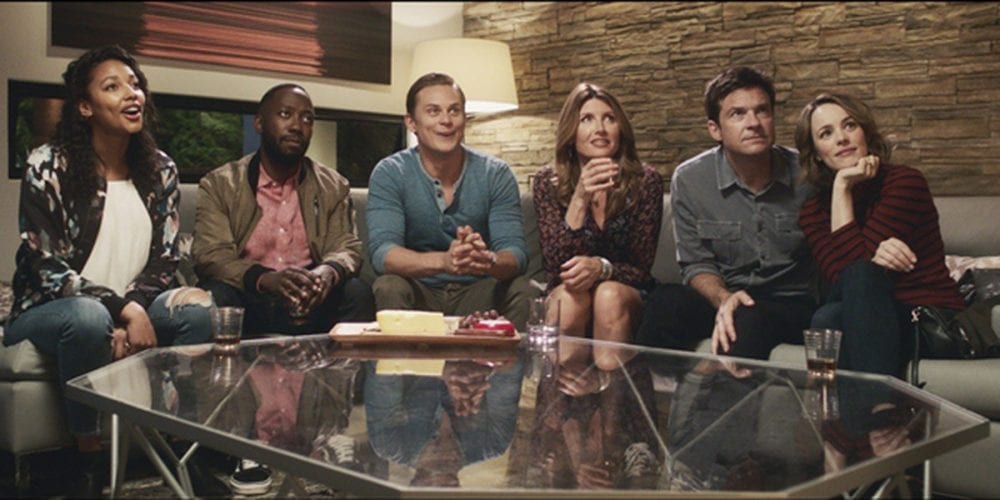 Just when it started to feel like we may have seen every variation of the comic book movie out there, someone proves us wrong. The latest superhero movie news comes from the team behind Game Night, the delightfully funny 2018 action comedy movie. Jason Bateman, who starred in and produced the film, will team up with writer Mark Perez on Superworld.
Jason Bateman and Mark Perez Team Up For Superworld
Superworld is an adaptation of the Gus Krieger novel of the same name. The story follows Ignatius Lohman, the only man in the world without a superhuman ability in the year 2038. But, if everyone is special, doesn't that mean nobody is? Lohman may find himself at an advantage, as he finds himself up against a man who could previously neutralize every superhero.
Warner Bros. picked up the rights to the book. Perez will write the script for Superworld, with Jason Bateman (who received an Emmy nomination for Best Actor at the 2020 Emmys) directing. Bateman will also serve as an executive producer through Aggregate, along with Anonymous Content. It's unclear if Bateman will also star in the film. Though, based on his previous directing and acting filmography, we wouldn't be surprised. A put-upon everyman surrounded by pompous powered people sounds just like the kind of role Bateman plays so well since his turn in Arrested Development. (And not dissimilar to his role in Hancock, either.)
Image via Warner Bros. Pictures.
From The Team That Brought Us Game Night
Before Superworld, Bateman and Perez had Game Night. The film managed to do a fantastic job creating natural chemistry amongst each lead, while also having plenty of memorable laughs. Hopefully, this new film incorporates similar elements of witty humor and surprising twists and turns. On that note, if you missed Game Night, we recommend that you go check it out!
We're eager to find out more news of Superworld, the upcoming film by Bateman and Perez. It appears to promise a fun new spin on superhero films, and has the potential for an enjoyable theatre-going experience!
Let us know if you've read the source material for Superworld. If you have, do you have any expectations for the film? Let us know in the comments!
Featured image via Warner Bros. Pictures.
Meghan Hale is the kind of movie lover that has a "must watch" that is a mile long... and growing. When she isn't talking about the latest film and television news she is writing one of her many in-process novels, screaming film trivia at anybody who will listen, and working as a mental health care professional. Follow her on Twitter @meghanrhale for some fun theories and live reactions to all things entertainment.
Leave a comment