The Silence Of The Lambs Retro Review – Haunting Us Decades Later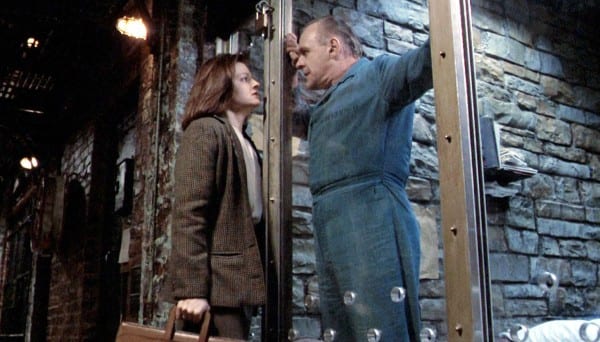 The Silence of the Lambs has impacted our culture in a way that most horror films haven't been able to achieve. It's labeled as a psychological horror film. Though, it does far more than scare us with cheap jumps and over-the-top gore. It manages to find its way under your skin, and have you fearing for what could be around the corner in your everyday life. You don't just remember it when it's late and all of the lights are out. With the recent announcement of Clarice, an upcoming sequel series following Clarice Starling, fans have been remembering just how incredible the film was. In this retro review, let's take a look at the impact The Silence of the Lambs has left, and how it managed to impact us the way that it did.
A Brief Reminder Of The Film's Story
If you're a fan of horror or film in general, there's a good chance that you've seen this movie. It released in 1991 and was immediately a hit. With such well-known stars, an incredible box office run, and a season of award wins, it made its way into the world with a bang. Almost 30 years later, it's still making waves. Related media like NBC's Hannibal or the sequel films of Red Dragon and Hannibal Rising made sure that the influence of the film didn't go anywhere. Though, if you've managed to get away with never seeing it, or if it's been long enough that you forget, here's a brief synopsis.
Clarice Starling is a young FBI trainee who is ready to prove herself. She's enlisted by Jack Crawford, a well-respected BAU expert. She's asked to interview the notorious cannibalistic serial killer Hannibal Lecter. Despite how many other agents have tried and failed, Clarice manages to build a relationship with Lecter. She uses his insight to help track down Buffalo Bill, a killer who has been successful in the kidnapping and killing of multiple women. The story follows Clarice and Hannibal as they try to get into each other's heads. However, it also chases the tracking down of Buffalo Bill with the hopes that they'll nab him before he kills again.
Hello, Clarice. Image via Orion Pictures.
The Silence of the Lambs Review – A Slow Burn With Just Enough Thrills
I've seen SOTL well over a dozen times. Despite knowing that it doesn't even reach the 2-hour mark, I always think of it as a "long" movie. And that's not because it's slow and boring. Instead, it manages to feel long because of the way that each piece of terror is dispersed throughout. The film opens with a few minutes of Jodie Foster's Clarice Starling running through an FBI training course. Nothing particularly exciting happens. Instead, it's the constant wondering of what will happen next that starts you off on the film's journey. It's narrative maintains a similar style. Even when nothing is happening, you know that you'll be unsettled soon enough. It's just a matter of when.
Hannibal Lecter, portrayed by the legendary Anthony Hopkins, will forever be known as the true terror of the film. Though, he's only a way of finding the psychopath that's currently terrorizing the population. Ted Levine's Jame Gumb, a.k.a. Buffalo Bill, is terrifying in a way that contrasts with Lecter. Lecter is cool, calculated, and always in control. Buffalo Bill is erratic, impulsive, and anxious. By having two unique killers, viewers are reminded that you never know who might be a villain in your real life. It's more than worrying that someone will be lurking outside of your windows at night. It's about knowing how many personalities are capable of such nightmares.
Silence of the Lambs Was An Awards Juggernaut
The 5 top "competitive" categories at the Oscars are Best Picture, Best Director, Best Actor, Best Actress, and Best Screenplay (adapted or original). Only 3 films have won all 5. It Happened One Night (1934) and One Flew Over the Cuckoo's Nest (1975) both took home the big awards. The Silence of the Lambs was the third, with wins for Hopkins, Foster, the late Jonathan Demme's directing, and Ted Tally's screenplay writing. What's also noteworthy is that the film is considered to be the only Best Picture winner considered to be a "horror film". Other recent horror films to be nominated for the award are Black Swan (2010) and Get Out (2017). What holds horror back from being taken seriously enough for Best Picture? That's a whole other discussion.
How does a film become so powerful? Nowadays it seems like franchise films, such as Endgame, are the most noteworthy releases each year. Somehow, SOTL became a cinematic experience. Having such well-known leads certainly helped. Though a lot of it can also be contributed to Demme's direction. He's confident in every scene that he makes. Whether each one seems necessary or not doesn't matter. It forms the exact type of suspense that such a slow-moving story needs.
The Influence Of The Film Will Carry On
Having Clarice coming to CBS is a reminder that what The Silence of the Lambs brought to the world won't go anywhere. Clarice Starling is one of the strongest female characters ever written and she was being a badass well before there were such high profile roles for women. She is the type of character that women everywhere deserve. And on the flip side of the film's characters, Hannibal Lecter will certainly pop up again. This writer is hoping that it's by a return of NBC's Hannibal, which I'm never going to give up on. Thomas Harris, the author of the book that inspired the film, created worlds of multi-dimensional characters whose stories can be told over and over again.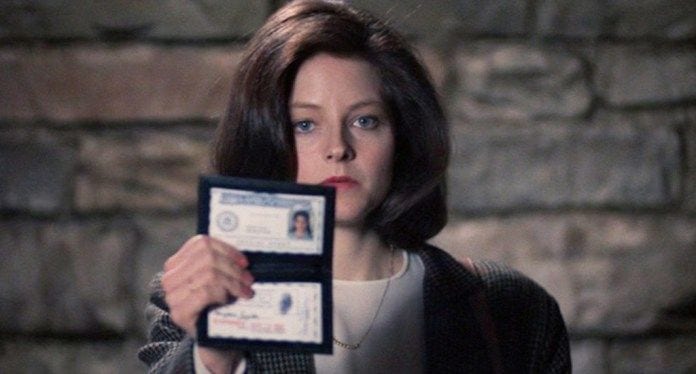 Image via Orion Pictures.
So, readers, is The Silence of the Lambs a film that would make it on your older favorites, like our retro review favorites list? It happens to be my all-time favorite, and we at Comic Years would love to talk about it with you!
Are you interested in reading more retro reviews of your favorite older movies, like The Silence of the Lambs? Take a look at our review of 2001: A Space Odyssey! 
Featured image via Orion Pictures.
Meghan Hale is the kind of movie lover that has a "must watch" that is a mile long... and growing. When she isn't talking about the latest film and television news she is writing one of her many in-process novels, screaming film trivia at anybody who will listen, and working as a mental health care professional. Follow her on Twitter @meghanrhale for some fun theories and live reactions to all things entertainment.
Leave a comment