Harrison Ford's Red Hulk Confirmed For Captain America 4? Check This Photo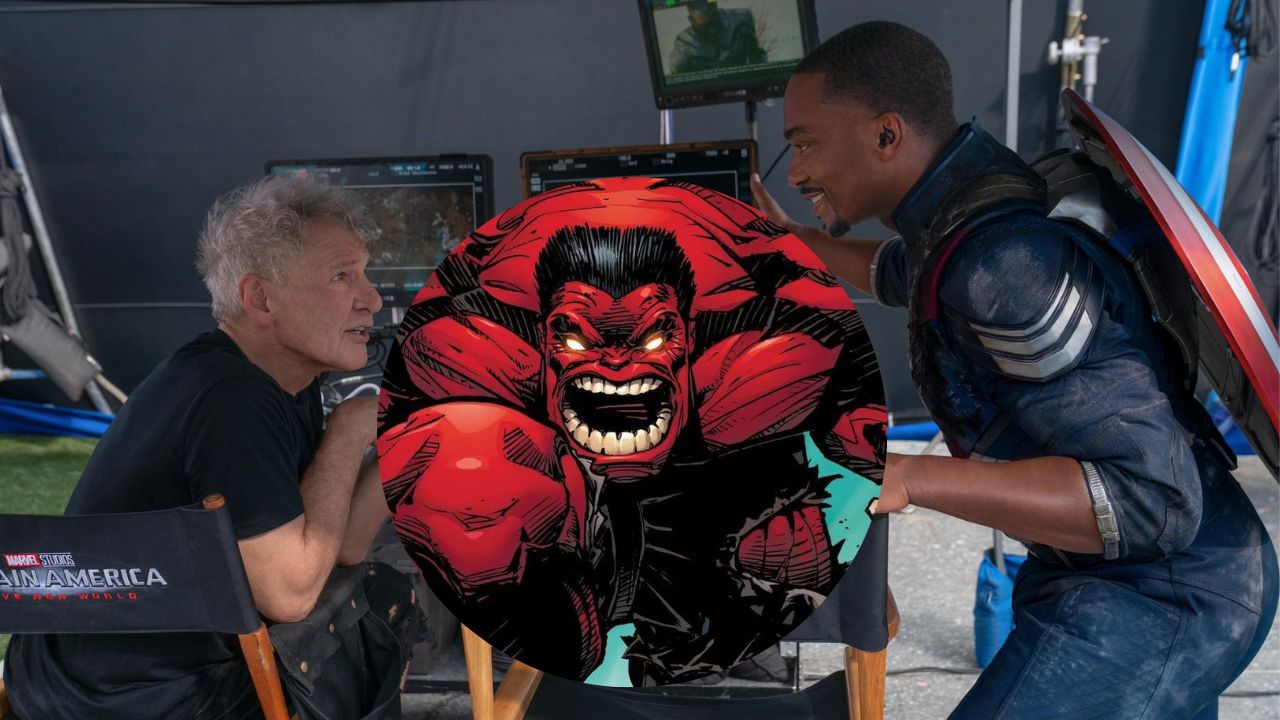 We recently reported on the title change from New World Order to Captain America: Brave New World. Several leaks and studio releases revealed interesting details, both the new look of Anthony Mackie, in his new role as Captain America. Also some appearances by Harrison Ford, replacing William Hurt as Thunderbolt Ross (Red Hulk). However we missed a detail that could be relevant.
The latest photo released by Marvel Studios caught our attention, and one netizen uncovered a hidden detail that could reveal the appearance of Harrison Ford's Red Hulk as an alter ego of Ross. Since the studio confirmed the actor change for this role, we have not stopped speculating about whether the green giant will appear. General Thaddeus E. "Thunderbolt" Ross teams up in the comics with M.O.D.O.K and The Leader. Both villains help him transform into the beast. 
Will we see Harrison Ford's Red Hulk in this Captain America: Brave New World? Let's look at the possibilities. 
Photo Could Mean We'll See Harrison Ford's Red Hulk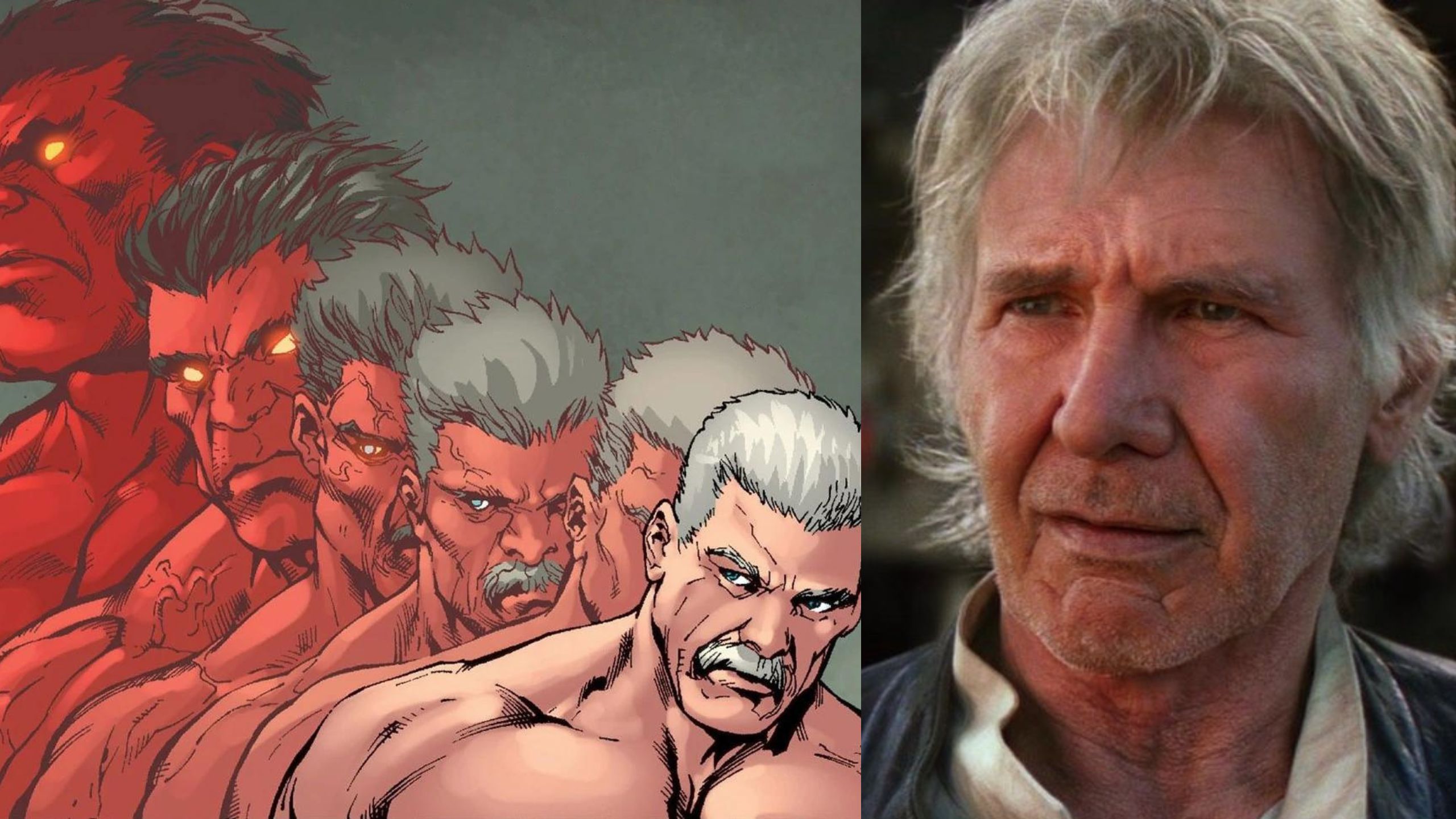 Image: Lucasfilm/Marvel Comics
One of the latest photos released by the Marvel studio showed Mackie and Ford talking lightheartedly. We could notice at a glance the new costume that Sam Wilson, in his new role as Captain America, will be wearing, which is quite striking. However, a clever user has revealed another less obvious aspect. The detail is the ripped pants worn by Harrison Ford, which makes us think that he could transform into Red Hulk.
Ripped pants and some version of the Hulk always go hand in hand. Every time Banner or another character makes his transformation into his gamma giant alter ego, the pants they are wearing are irreparably destroyed during this process of change.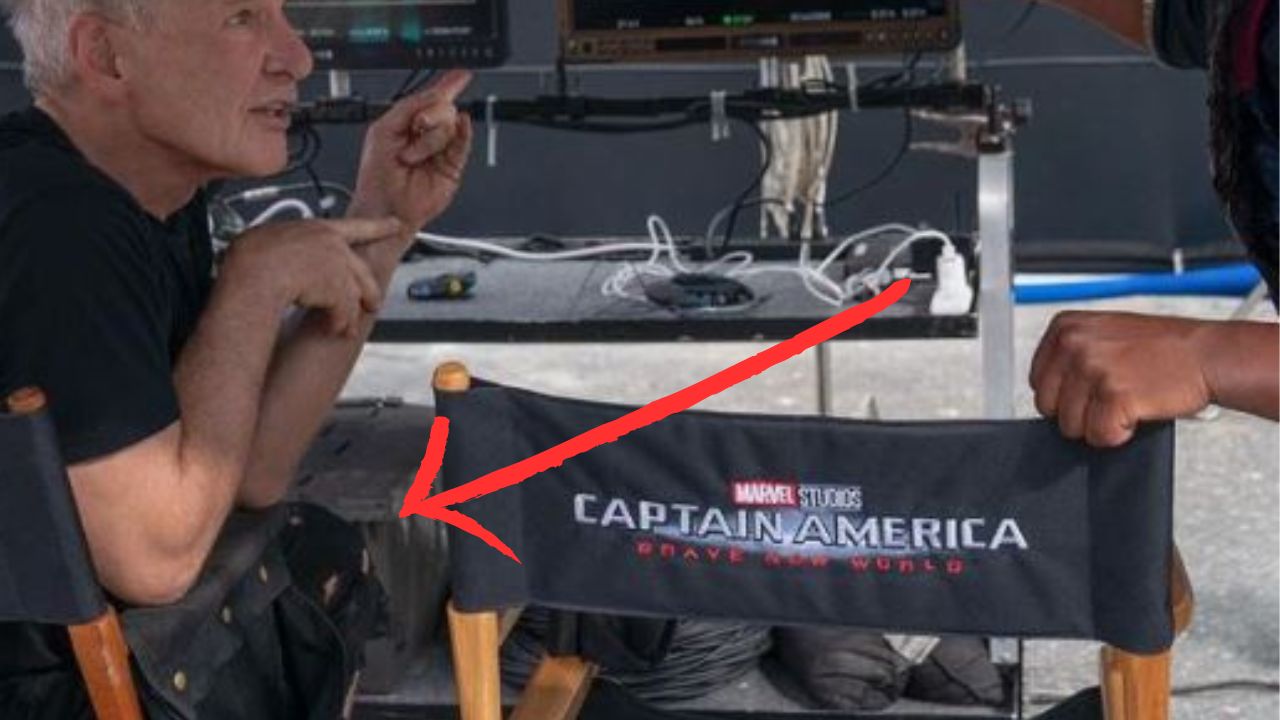 Image: Marvel Studios
It should also be added that both actors appeared to have just finished doing a scene in the film and were wearing part of their costumes. This fact could point to the fact that Harrison Ford filmed the one showing a transformation from Ross to Red Hulk.
The appearance of this alterego could have a bearing on the reappearance in the MCU of Liv Tyler's Betty Ross. Because the story of MODOK and The Leader would not make sense, first because he is president and not a general, also because of the fact that the green giant is off the planet for the time being.
It is possible that she gave him the red giant powers, either to cure him of some disease or injury, taking advantage of the regenerative ability of Gamma rays. 
Other Red Hulk Details
Image: Marvel Comics
Harrison Ford's character, Red Hulk may have several similarities with the initial version of Bruce Banner, but also clear differences, besides color. First there is the strength, which can increase, as the heat of battle increases, although this can cause the red giant to rave and be vulnerable. 
It has another quality and that is the absorption of energy through its skin, whether normal, cosmic, gamma, among others. This version also has the quality that allows Ross' personality to remain present, instead of the Banner Hulk duality we know.
This character could be pivotal to the MCU saga of Phase V and even Phase VI and more so with the absence of the Hulk. This would imply that Captain America: Brave New World would not be the only appearance of Harrison Ford's Red Hulk. In addition, he could appear in the Thunderbolts movie, The Kang Dynasty and Secret Invasion.
An existing and quite attractive possibility is an encounter with the Hulk in a possible production of World War Hulk. In this one there could be a confrontation between both giants, considering that this story Hulk seeks the destruction of the earth for the death of his son Skar.
If Red Hulk will appear in Captain America: Brave New World, it is a fact that we will find out on May 3, 2024, at the latest. However, it could be less, as there could be more leaks, studio photos and even appear in the trailer of this production.
Featured Image Via Marvel Studios / Marvel Comics 
I am a circus aerialist influenced by Dick Grayson and Spider-Man. Fortunate to write about the characters that inspired me. I also have a Bachelor's degree in Political Science and a Master's degree in International Trade.
Leave a comment