Red Hulk: Harrison Ford Joins The MCU As The Next Thaddeus Ross
What started as a rumor has just been confirmed, Indiana Jones star Harrison Ford will play Red Hulk. No longer a story, Ford is joining the MCU. As expected, Kevin Feige convinced Harrison Ford to play this role, although we don't know how he did it. The role was formerly in the hands of William Hurt, who played Thaddeus Ross in The Incredible Hulk and Avengers: Endgame. However, after the actor's tragic and recent death on March 13, 2022, his replacement is Harrison Ford.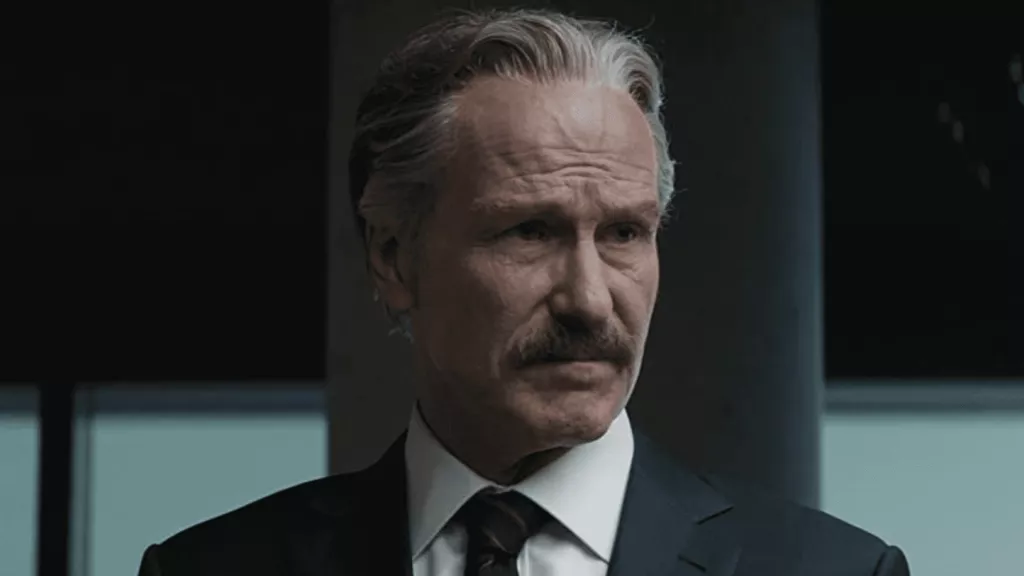 Image via Marvel Studios
William Hurt's death occurred when he had already been hired to play the leader of the MCU team: The Thunderbolts. In the comics, the Thunderbolts are a group of reformed villains.
Harrison Ford Joins the MCU as Red Hulk
Red Hulk allows Harrison Ford to join the MCU. Although Kevin Feige decided not to hire new actors to play characters of those who have passed away -as in the case of Black Panther with actor Chadwick Boseman– this has changed. Everything indicates that the director decided to reformulate Thaddeus Ross after convincing Harrison Ford to replace Hurt as the character. In the comics, Ross' character eventually becomes the Red Hulk.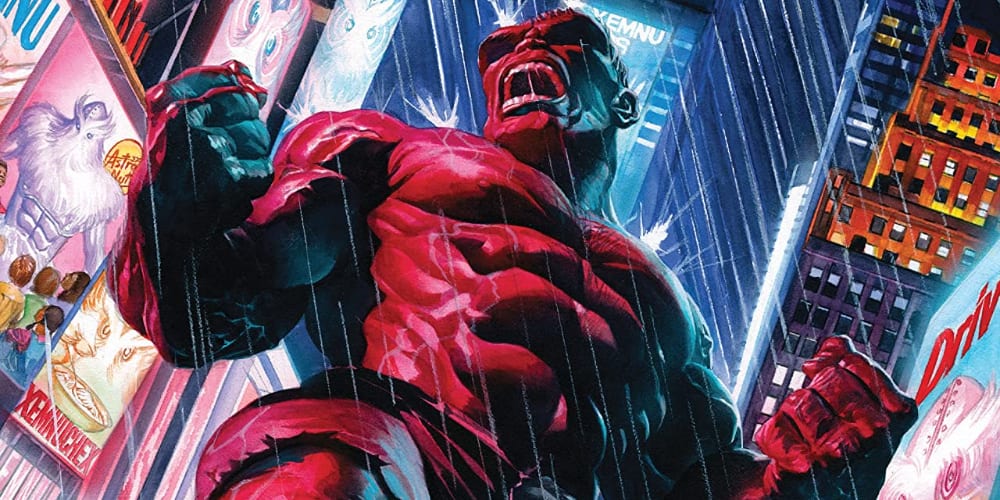 Image via Marvel Comics
Within the MCU, this interpretation is exclusively CGI, as is Mark Ruffalo's take on The Hulk. Meaning Ford would perform his voiceover role. Perhaps this is how Kevin Feige convinced the star to play the character. However, knowing Harrison Ford's creative control over his parts, it's not surprising that he would force Kevin Feige to kill Ross at some point in the story.
In fact, there is a high level of probability that Ford will appear in several films in minor roles, such as Captain America: New World Order, and may even be featured in the Thunderbolts movie already scheduled for 2024.
Image via Warner Bros. Pictures
But for fans, we have good news, Harrison Ford is not the only one who will be in Thunderbolts. We will also see Yelena Belova, The Winter Soldier, Barron Zemo, U.S. Agent, Ghost, Red Guardian, Valentina, and Taskmaster. Of course, as Thaddeus "Thunderbolt" Ross, Harrison Ford would be the team leader. Other rumors talk about a high possibility that Deadpool will also be part of the team since he is now part of the MCU.
We are sure Ford will do great, as he has done so far. Ford has a long list of iconic characters in various Hollywood franchises, and fans will be thrilled.
Who is Red Hulk?
Marvel Comics features General Thaddeus E. "Thunderbolt" Ross, a fictional anti-hero, usually depicted as one of The Hulk's enemies. Ross serves as a U.S. military officer and has a daughter named Betty Ross. Betty falls in love with Bruce Banner, a scientist Ross considers a wimp, mainly because of Ross's solid military background. Also, Ross was head of the gamma bomb project responsible for turning  Banner into The Hulk.
After the creation of The Hulk, Ross firmly sets out to obsessively pursue him to wipe him out. But upon learning that Bruce Banner and The Hulk are the same person, Ross refocuses his objectives on catching Banner. His obsession was of such magnitude that he allied himself with the leader MODOK and Abomination.
Image via Marvel Comics
The first time Ross appears is in 2008 as Red Hulk, which was by his own decision. He transformed himself to better fight his enemy and tried to defeat him. The combination of gamma radiation and cosmic rays created Red Hulk. In 2009, this character, Thunderbolt Ross, was named the 71st greatest villain of all time in IGN's Top 100 Comic Book Villains.
The character has tactically intelligent inhibition. Red Hulk's resemblance and abilities are almost the same as The Hulk, except that The Hulk is green, but they are opposites. Red Hulk can also increase power levels by absorbing various types of energy, such as gamma radiation. His eyes can emit heat at will for long periods without being enraged.
One of the largest differences between The Hulk and Red Hulk is that the latter does not return to his human form when he falls unconscious. The blood is fluorescent yellow rather than green and remains so despite regaining his human state.
Are you excited to see Red Hulk? Tell us in the comments!
Leave a comment