Worst Video Game Launches – How To Ruin A Beloved Series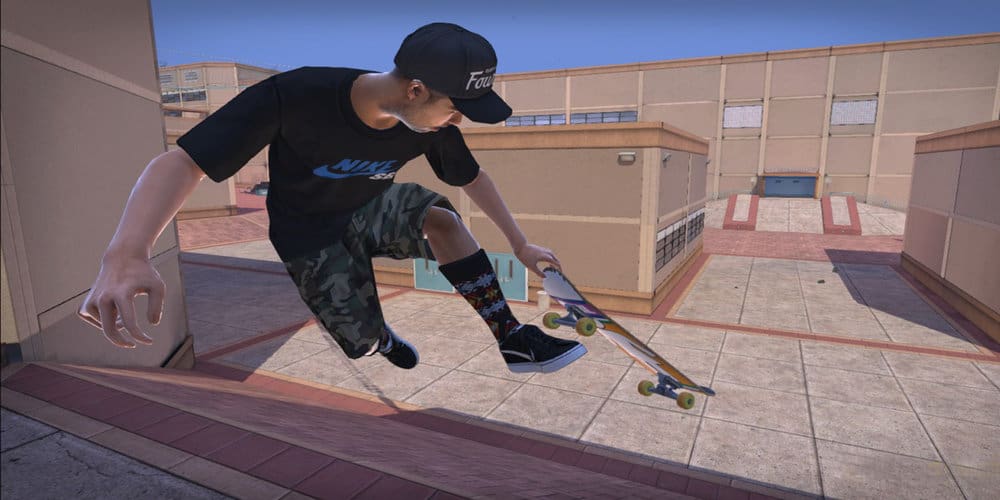 There's nothing like the excitement behind a new video game. Think about a game you're really looking forward to playing in 2020. You probably wait for every little news piece with anticipation. I know I do. Well, now imagine the game finally releases, and it's a hot mess. Spoiler alert: it was probably a disaster from the start. I wanted to look at some of the worst video game launches of all time, with a special twist. These three games really failed to live up to playable standards, let alone expectations. They are also all games from a beloved series. Let's get into some of the worst launches of a video game of all time.
Tony Hawk Pro Skater 5
(2015) – Worst Game Launches
Image Credit: Activision
There are few series as beloved as Tony Hawk Pro Skater.The originals introduced a lot of outsiders to the world of skating. Furthermore, the soundtracks to the Tony Hawk Pro Skater games helped spark a love for punk rock in thousands of young gamers. Even spin-offs like Tony Hawk Underground and Tony Hawk American Wasteland served as fun takes on the beloved skateboarding game. In 2015, Activision and Tony Hawk were set to let their license with one another expire. Why not use the dwindling time to push out a terrible game, right?
Tony Hawk Pro Skater 5 arrived on September 20, 2015 to universal hatred. The game once known for its easy and fun arcade gameplay was unplayable. The physics engine completely took the enjoyment out of skating. Plus, the levels in a  Tony Hawk Pro Skater game were usually imaginative and engaging. These maps on 5 were just downright boring. The only  Tony Hawk Pro Skater game we've had since this disaster is a mobile game, which isn't all that much better. Maybe one day we'll see the return of the series, or even better, a new Skate game from EA. Or, maybe not. As a killer review of the title from Polygon pointed out, "sometimes, it's better to leave what's past in the past."
Sonic the Hedgehog
(2006) – Worst Reboot Ever?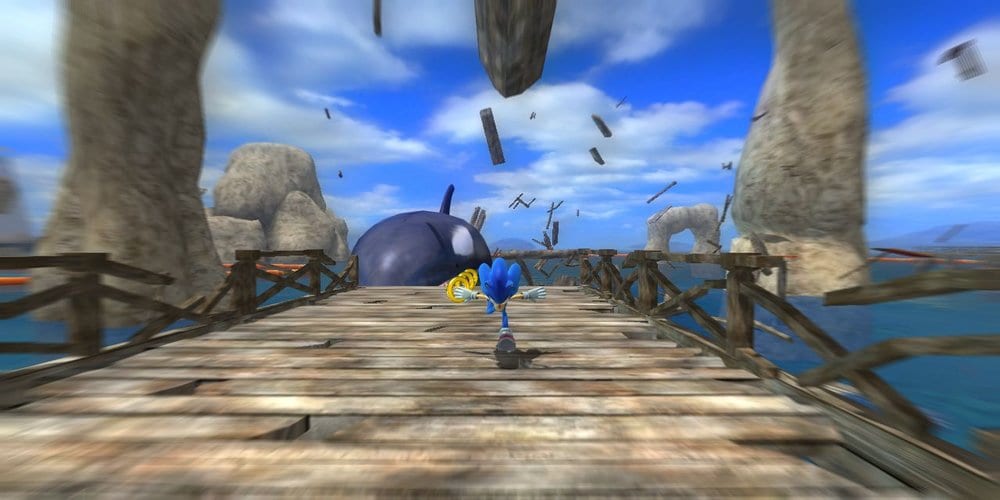 Image Credit: SEGA
It's hard to stress how difficult it is to keep the Sonic franchise afloat. At the moment, we're celebrating the box office record set by Sonic the Hedgehog. Not long before that, we were cringing at the movie trailer featuring a terrible design for Sonic the hedgehog. It's tough being a blue hedgehog that thrives off nostalgia. Well, when the franchise turned 15 years old, SEGA wanted to reinvent Sonic as a leader for a new generation of gamers. Instead, we got 2006's Sonic the Hedgehog, a disaster from the get go. 
Development for Sonic (2006) was going horribly, so instead of delaying like we see with modern titles like Cyberpunk 2077 or the Final Fantasy VII Reboot, they pushed out a broken game for the holidays. With clunky controls, all-time terrible camera angles, and glitches that nearly make the game unplayable, it was a total flop. More Sonic games are flops than successes at this point in time, but the good ones are so good. Maybe a hit movie sparks another great game like 2017's Sonic Mania. 
WWE 2K20 –  One of the Most Broken Sports Video Game Launches Ever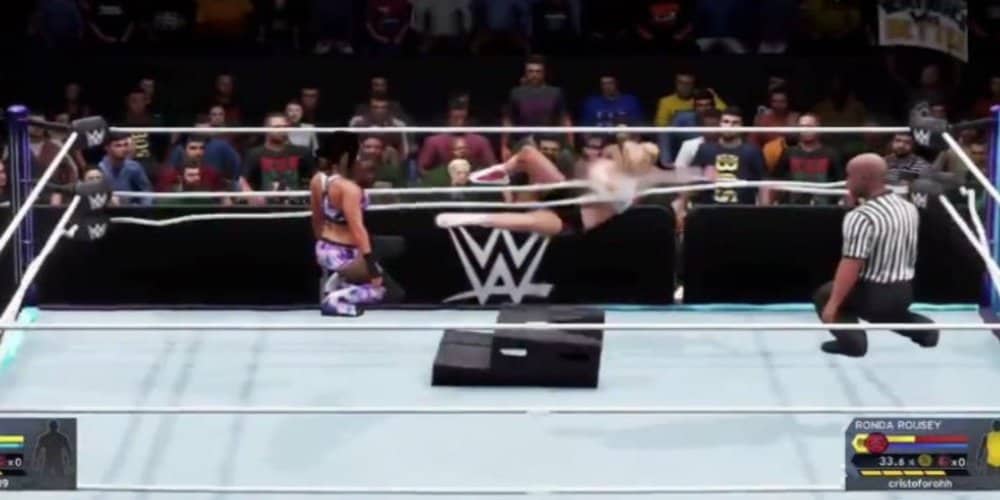 Image Credit: 2K
Sports developers have a tough job. Each year, they're expected to put out an improved game to the one they just released a year before. It's not easy, but 2K gets it right with NBA 2K20, so surely the publisher knows good games. Well, if that's the case, we wouldn't have Sony literally returning player's money for WWE 2K20. I mean, look at the screenshot above. What is happening? Even the referee, who is completely coded and not real at all, is like  "I can't believe I have to be a part of this mess."
It's tough, because the WWE 2K series was long developed by Yuke's, who left this year. The developer who took its place, Visual Concepts, had worked with Yuke's since 2K15, so they're not necessarily coming into things in the dark. Despite their past experience in the series, playing WWE 2K20 feels like a bad trip, where everything feels like it's spiraling out of control. Honestly, there are few games I've laughed at as much as I did when I first got my hands on WWE 2K20. Four months after its launch, it's still a total mess and not worth a dime. Expect to see deep sales into the summer, and avoid at all costs.
What Do You Think Are the Worst Video Game Launches?
We all have our favorite disaster story as it pertains to the worst video game launches. We want to hear yours in the comments! There are plenty to choose from, believe us. Thanks for reading Comic Years for all things gaming, comics, and pop culture! 
Featured Image Credit: Activision
Taylor is the Gaming Editor of Comic Years and a lifelong fan of video games. He holds two degrees in Political Communication and wrote a Master's Thesis on resistance movements, race, and the exploitation of college athletes. His wife and two Toy Australian Sheppards keep him sane.
Leave a comment