Sonic The Hedgehog Movie Trailer Surprises Fans
For better or worse, a new Sonic the Hedgehog movie trailer gave fans their first look at the new film. The live action film will focus on Sonic and his villain Dr. Eggman. The latter will be played by comedic actor Jim Carrey.
What do We Know from the Trailer      
Sonic the Hedgehog the movie is based on the hit Sega game that shares the Sonic the Hedgehog name.  Ben Schwartz from Parks and Recreation will voice the hero. Following the busy Marvel MCU movie weekend, the trailer for the upcoming Sonic the Hedgehog movie received tough criticism.
Fans seemed disappointed in the style of Sonic. For starters, the 3D imaging makes Sonic look different than his typical style found in the games. Likewise, the idea of a live-action movie is tricky. The film hits theaters in November, and whether fans like it or not, it is coming. Hopefully, for diehard Sonic fans, the film delivers fun and fast action.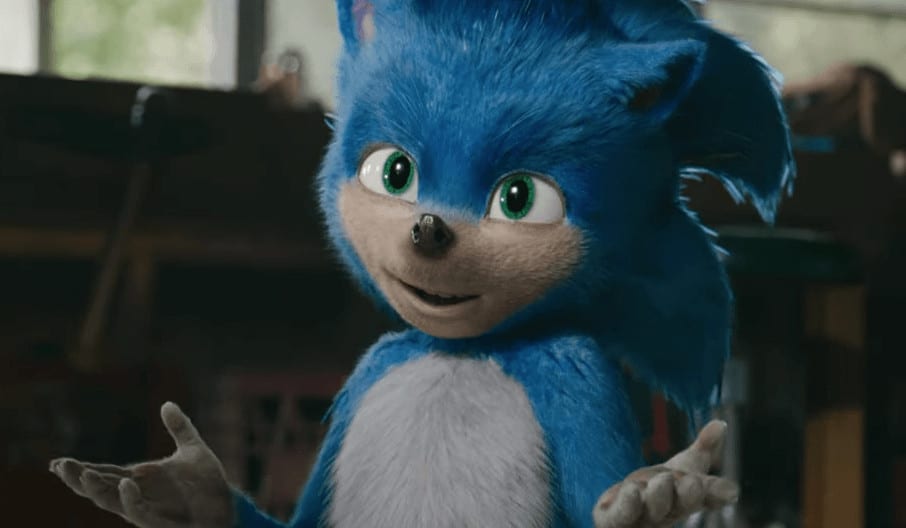 The Look of Sonic the Hedgehog Disappoints
The Sonic the Hedgehog movie trailer started something big online, but nothing that the filmmakers wanted. Any film wants their first movie trailer to generate buzz online, but this buzz was not what they wanted. Fans were mostly off-put by the uncanny valley nature of Sonic. They said he looked strange with his human teeth and not like the character they expected. Of course, putting Sonic in the real world is as great of an idea as it was when they did it with the Masters of the Universe in the 1980s. So strong was the backlash that the studio put out a statement promising to retool the character and delaying production.
What did you think of the Sonic the Hedgehog movie trailer? Tell us in the comments below! be sure to keep reading Comic Years for more news on pop culture and comics! 
Taylor loves to play video games in his spare time. He has two degrees in Political Communication and wrote his thesis on Marxism and the exploitation of college athletes. In his spare time, he loves spending time with his wife and two Toy Australian Shepherds. He's always got headphones in, and he's a diehard Cubs fan.
Leave a comment