Animal Crossing Nintendo Direct: What We Know About New Horizons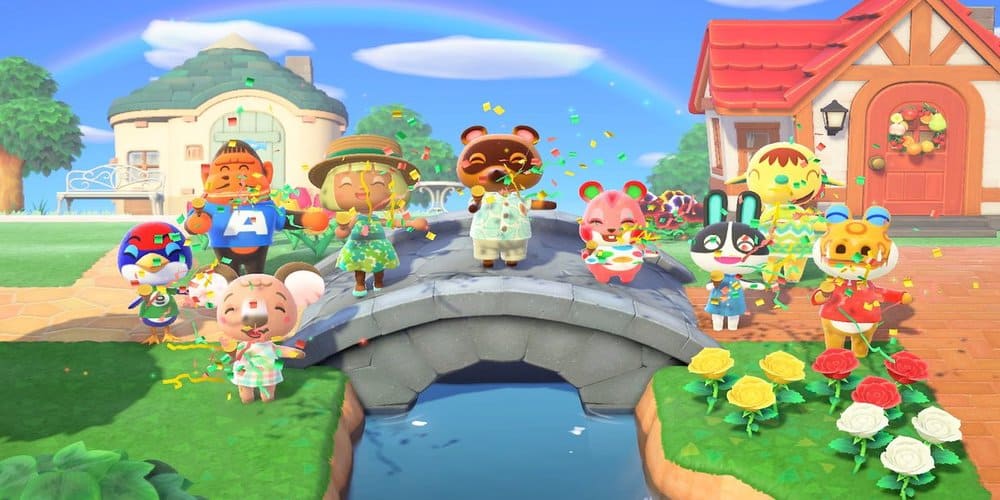 The Animal Crossing Nintendo Direct gave us a look at the upcoming March release for the Nintendo Switch. If you missed the video, then here's what you can expect next month from the casual life simulation game! 
Animal Crossing Nintendo Direct: An Adorable Host
Image Credit: Nintendo
The Animal Crossing Nintendo Direct started off with Tom Nook, the always savvy business-Tanuki. If you played past games, then you know Nook is always looking for a new investment or business opportunity. That's why he's here today to bring us a preview of some new elements to Animal Crossing: New Horizons. March 20th is coming up fast, so here's what we can expect.
A Utopia Worth Ignoring the Real World For
Before diving into the new findings, let's quickly talk about comments from Nintendo of America Senior Vice President of Sales and Marketing Nick Chavez. Chavez says of Animal Crossing: New Horizons: 
"The Animal Crossing games offer players a unique and relaxing escape from the stresses of everyday life, and Animal Crossing: New Horizons builds on that by letting players build their own island utopia from scratch. When Nintendo Switch owners pack their virtual bags and move into their new island home, they will experience more ways to customize their Animal Crossing life than ever before. Just like Nintendo Switch itself, the game lets you play the way you want to play."
I mean, is there much more you could want in 2020 than a way to ignore the real world and destress with some adorable cartoon animals? As if the past games weren't relaxing enough, an island should be the perfect backdrop to forgetting real world troubles for some self-care via house-building, friendship-finding, and all other sorts of adventures in Animal Crossing: New Horizons.
Animal Crossing Nintendo Direct: New Features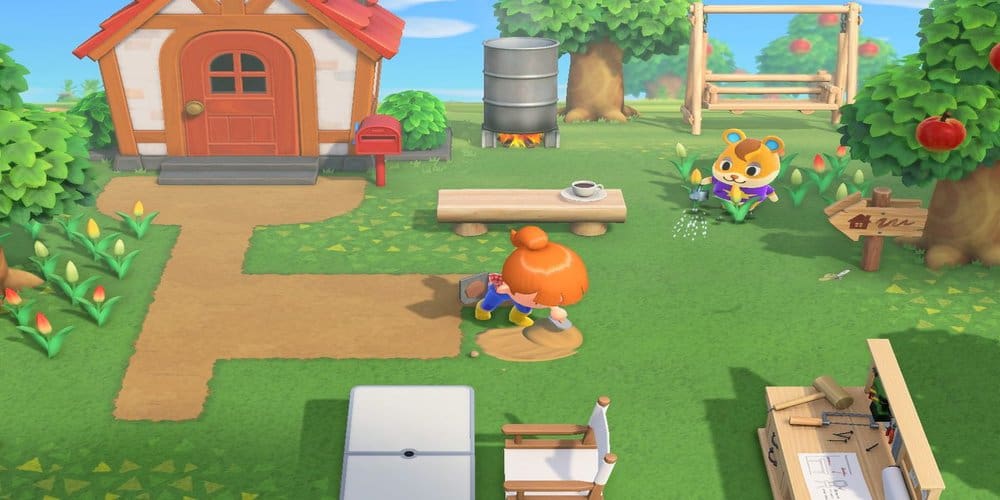 Image Credit: Nintendo
A lot of new adventures await in Animal Crossing: New Horizons, including some new features to the game. 
Island Living
Nook Inc. takes you to a deserted island for a reason: a fresh start! With the same time system as past games, you can enjoy seasons, day and night cycles, and real time gameplay all on the island! Of course, an island brings new materials, including ways to craft DIY furniture with custom designs. This gives players more control over the design element of the game.
The island's location also presents the ability to earn Nook Miles. Nook Miles are earned through challenges and experience which help pay off the cost of the getaway package, as well as provide you with currency for in-game rewards. Plus, you can use the miles to visit other islands! Island tours are a great way to find new, smaller islands where you can obtain DIY materials and creatures, and bring them back with you! Not to mention, these are "mystery" tours that get chosen at random by the pilot, so it's always a surprise!
NookPhone
Nook Inc. is also hooking you up with a NookPhone. Like a smartphone, your NookPhone has a camera and map, as well as new apps you'll earn as you find your way in your new island life. In-game photos are a blast to take, and can even apply fancy filters for extra flair. 
Party Play
In Animal Crossing: New Horizons, up to eight people can live on one island. Party Play means you can play with three others to explore an island at the same time. A leader is chosen to help dictate the adventure, and can be swapped easily among players. Anything found, including creatures, items, and materials, go into the recycle box at the Resident Services building for use after the adventure.
A Designer's and Developer's Paradise
Add things like bridges and slopes to make your island home. You can construct things like the paths of rivers and building layouts, and even remove cliffs. The creative aspect of the game extends outside the home now! Likewise, NookLink is a new service that allows players to scan QR codes into Nintendo Switch Online from Animal Crossing: New Leaf or Animal Crossing: Happy Home Designer. This way, you can bring the things you love with you to the island!
Animal Crossing Nintendo Direct: What is the Getaway Package?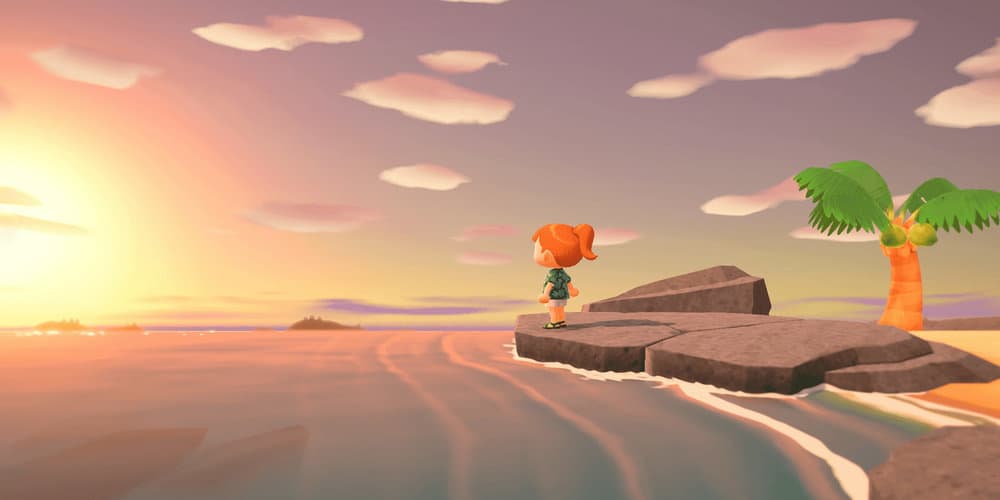 Image Credit: Nintendo
The game begins with Tom Nook selling you the Getaway Package. So,what happens next?
Choose and Get to Know Your Island
You have options between the Northern or Southern Hemisphere, and the shape and layout of your island. This way, you can play and live in-game seasons the same time  you experience them where you are from. Once landed, you'll get oriented with the island. Nook Inc. provides you with a tent to start your journey on the island, but you'll want a house eventually, right? 
Well, as in the typical Animal Crossing fashion, you can take out a home loan to pay back at your own pace as you play! You can start designing right away, but don't forget to use some money to pay back Tom Nook! 
More Options Than Ever
In Animal Crossing: New Horizons, you can customize your experience more than ever. Firstly, there are more costumes and character items than ever before. Not only that, but there are more skin tone, hair, and body options to really help capture the look of your character. Between this, DIY items, and moving around the island's layout, you have total control in a way never before seen in an Animal Crossing game. 
Invite friends to visit by using the airport, which runs 24 hours a day. You'll also get a firsthand look at new updates and events via Tom Nook's island-wide broadcasts. The updates go up at the beginning of each day. 
Updates to
Animal Crossing: New Horizons
Free updates are going to roll out regularly in Animal Crossing: New Horizons, including a day one update on March 20th at launch. The update includes fun event info about Bunny Day, the first holiday in-game occuring in April. Plus, if you own Pocket Camp, you can get special items in that game and Animal Crossing: New Horizons on day one. No update is needed to begin using amiibo and amiibo cards. If you have Animal Crossing amiibo items, then you can start using those immediately, as well as use them to place models for photo shoots!
Did You Enjoy the
Animal Crossing
Nintendo Direct?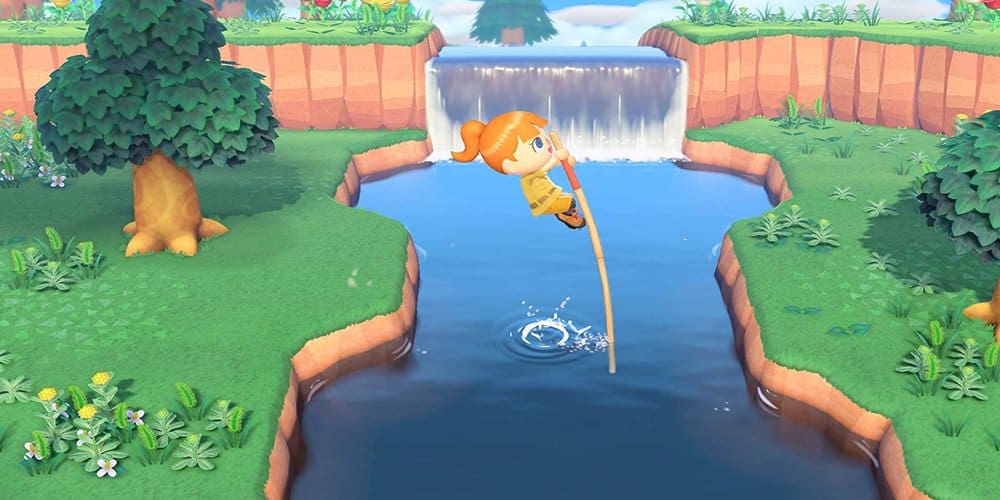 Image Credit: Nintendo
More info can be found at the official Animal Crossing: New Horizons website. Not sure what the game is all about? Be sure to read all about the history of Animal Crossing to catch up! The best part of these games is anyone can start with a new entry and not miss a thing! But, it's still fun to see how far the series has come. March 20th literally can't come soon enough! If you want to watch the Animal Crossing Nintendo Direct in its entirety, then check out the video on-demand here on YouTube.
Are you excited to get your hands on Animal Crossing: New Horizons? Did the Animal Crossing Nintendo Direct get you excited or make you nervous about new changes? Let us know what you think in the comments! Thanks for reading Comic Years for all your gaming, comics, and pop culture news and content!
Featured Image Credit: Nintendo
Taylor is the Gaming Editor of Comic Years and a lifelong fan of video games. He holds two degrees in Political Communication and wrote a Master's Thesis on resistance movements, race, and the exploitation of college athletes. His wife and two Toy Australian Sheppards keep him sane.
Leave a comment