Valheim PC Game Pass – Coming This Fall?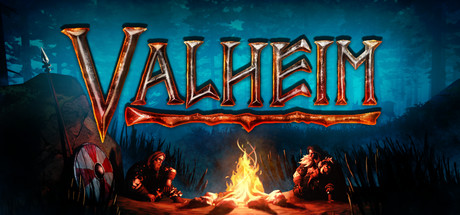 Earlier today, Iron Gate released the trailer for Valheim in PC Game Pass. The critically-acclaimed viking survival game will be available later this fall. And, it's part of several new additions to the PC Game Pass now.
Valheim is among the most successful games in recent times, considering it's a smaller title. It sold 4 million copies in merely three weeks. That turned into 10 million after a year. And, it's only available on PC so far!
Needless to say, it's been a game-changer for many. And, it keeps development going, with new updates coming its way.
Since its release, it's only been available on the Steam platform. So, this jump could offer huge exposition to the game. Maybe we'll see it break new records with enough time.
But, what can we expect from the title?
A bunch of new titles now coming to PC Game Pass
Polygon recently released a list of the new games coming with Valheim in PC Game Pass. We can see amazing titles, like Warhammer 40,000: Darktide, Overwatch 2, and S.T.A.L.K.E.R 2.
Overall, Game Pass has made a fantastic job of including long-awaited titles in its selection. To many Xbox and Microsoft fans, it's a huge advantage over the Playstation Network. But, it might go beyond that.
The PC Game Pass is a unique opportunity to gain access to dozens of games. And, it's a huge exposition platform for countless developers. Iron Gate could benefit greatly from releasing their game on that platform.
With its high-quality gameplay and huge sales numbers, only good things can come.
What can you expect from Valheim in PC Game Pass?
Despite its premise, it's quite different from Assassin's Creed: Valhalla. It does have a somewhat similar setting. But, the progression system and story are completely different. That said, it's a unique experience that AC players might still enjoy.
In reality, it's a survival game. The trailer does give great insight into the mechanics. Players will have to collect resources and craft their equipment. It also has an extensive system to build bases and customize them.
It's more akin to The Forest or Minecraft.
Players will also have to summon mythological staples of Norse tradition. The overall goal is to be "good enough" for Valhalla. But, that's far from an easy task.
Players will have to explore the world. That includes building a base, hunting, and surviving. The story comes from summoning the creatures. They act as "bosses" to defeat to progress through the game.
But, that's easier said than done. Each boss has unique mechanics and abilities. Players need to adapt and strategize accordingly. Each challenge is different and adaptability is a huge skill to have
But, surviving can also be a challenge. Players need to hunt and cook their food. Collecting resources to build weapons and tools is also a critical mechanic.
What else is in the future for Valheim?
Since its release, Valheim has stayed on the Steam platform. It's been over a year since said release. And, it's been enough to gather a huge player base. There's a reason why it made the most used cheat codes survey.
But, plans are looking forward to releasing it on other platforms. Its PC Game Pass release is only the first step. It'll feature crossplay support. In other words, PC Game Pass users can play with Steam players.
But, 2023 is also a huge year for the title. Valheim will make the leap to Xbox. Iron Gate already confirmed that it'll be available on Xbox Game Pass.
Of course, that's no minor endeavor. It'll call for new mechanics to adapt to the controller. And, having crossplay with its PC counterpart will be another challenge. Perhaps that's why we still know little about it.
Regardless, we can expect that Valheim will enjoy a lot of exposure from its Game Pass inclusion.
Leave a comment