What We Know About Assassin's Creed: Valhalla
There aren't a lot of sure things in the gaming industry. When the first five Assassin's Creed game released to critical acclaim, I held my breath. The failures of Unity and a lower quality experience in its predecessors made me nervous for a series I loved. Then, Assassin's Creed Origins and Odyssey rebuilt the game's experience without getting rid of what made the games special. So, like a lot of people, I assumed the next game in the series would be a toss-up. Does Ubisoft drop the ball and try to change too much? Or, even worse, do they keep the game the same and run the risk of getting stale again? Well, given what we know about Assassin's Creed: Valhalla, I feel good about where the series is heading next.
What We Know So Far about Assassin's Creed: Valhalla
Image Credit: Ubisoft
I reported on some new Assassin's Creed rumors a few weeks ago after reading details from a notable source. Like many other gaming journalists, I warned that they weren't for certain, but seemed very real. As it turns out, they were, and we're getting a Viking-style Creed game. Let's run through what we know about the game right now.
Story and Setting
In Assassin's Creed: Valhalla, you will play as Eivor, a Viking raider. As the leaks suspected, you can play as a woman or a man, which is a welcome thing to see. Your character grows up to be a fearless warrior, but it's time to expand. In keeping with the 9th-century history we know of Viking conquests, that meant a trip to England. Let's be honest, your choices are pretty easy. Stay and ravage people in icy Norway or take up a homestead in the farmlands of England.  Find your settlement and conquer this hostile land by any means to earn a place in Valhalla. Sounds like it might be a trip in which a lot of people die, right? That's not a bad thing to the Vikings.
For those unacquainted with Norse mythology, Valhalla is the "hall of the dead." At Valhalla, heroes can live amongst Odin, the king of Asgard. Some of this, funny enough, might sound familiar given the prominence Thor and his world have in the Marvel Universe. Well, one thing to know about the Vikings we'll meet in Assassin's Creed: Valhalla is that death isn't as scary as you'd think. In short, dying alongside your people is an honor and making it to Valhalla is the end-all goal.
Enhanced RPG Elements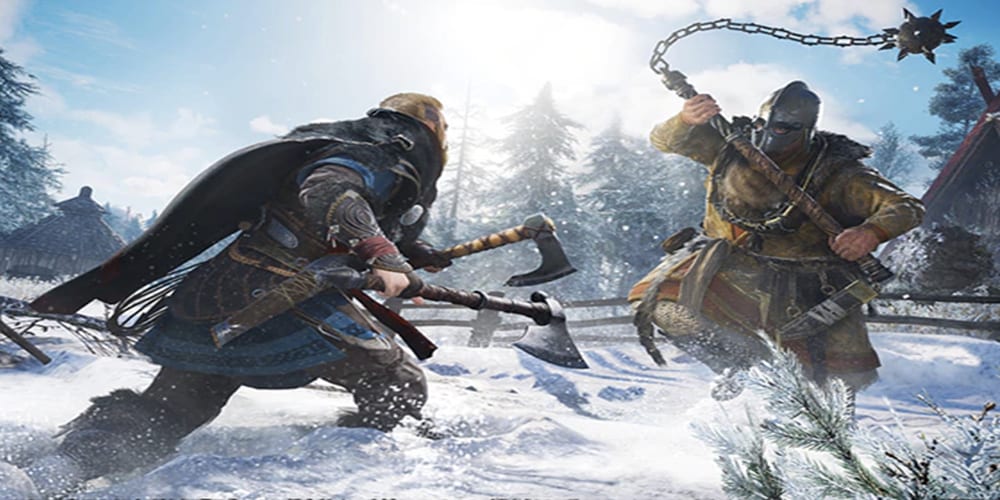 Image Credit: Ubisoft
The stress in this new Assassin's Creed game seems to be on the RPG side of things. From the sound of it, the process of progressing through the game comes through your decisions. Ubisoft stresses every choice you make leads to your legacy. Is the mention of a good/evil system where you can prove your worthiness to your fellow Vikings? Hopefully, because that would be pretty fun. I think we'll likely see something akin to Middle Earth games given the freedom to participate in raids. In Valhalla, the developers are stressing that you can lead crews to raid armies and fortresses. In these raids, you bring along your best fighters, chosen by you, to claim riches. There's also mention of an "influence" you can build, which points to a great RPG element.
With those riches, you'll work to build your settlement. You can customize structures and choose what to work on via a "home base" system. In short, we've seen this in past series games but it seems to enhance the pillaging experience here. New features are listed to show up in Valhalla, including "barracks, a blacksmith, a tattoo parlor, and much more." If you're doing a double-take at the tattoo parlor, then do I have a treat for you. Here's a bit of history on Viking tattoo culture; it's wildly interesting.
Considering Picking Up an Insanely Detailed Collector's Edition of Assassin's Creed: Valhalla? Here's What is Included
Image Credit: Ubisoft
Like a lot of major releases, there will be a collector's edition for Assassin's Creed: Valhalla. In the pack, you'll get the following:
Ultimate Edition of the game
a tiny male Eivor statuette
a steelbook
season pass
the game's soundtrack
a certificate of authenticity (but why?)
set of 3 lithographs from the game
30cm statue of a female Eivor warrior
If you're a collector, then this seems like one that is too good to pass up.
Cross-Gen for the Xbox Series X and PS5?
Overall, I think something a lot of us looked forward to is the announcement of more cross-gen games. Interestingly enough, Assassin's Creed: Valhalla is coming to Xbox Series X and PS5. I wondered if they might hold this announcement to see what happens with console production in the wake of COVID-19. From an industry standpoint, there was no way this game wasn't coming to these consoles. It's too good an option to pass up. More surprisingly for me, the announcement for the game included talk of a cross-gen release.
It's typical that developers and publishers who put games out during a console release end up using both console generations. For example, when Breath of the Wild released, the title came to Wii U and the Switch. It's a good way to ensure everyone who wants to play your game can play it. We usually see cross-gen releases diminish about a year into a console's lifecycle. One thing I look forward to following here at Comic Years for you is the way rollout changes with COVID-19. Let me explain.
While PS5 and Xbox Series X are likely still coming for Holiday 2020, we don't know how many they'll be able to produce. Plants closed for social distancing limit how many consoles hit shelves upon unveiling. So, there's a good chance that even 6 months after the console's release, you might not be able to find one. This actually happened with the Nintendo Switch, but not because of a pandemic. It was just that popular. In short, I think it's going to be interesting to see how long developers release games for both consoles to ensure people end up buying their titles.
When Does Assassin's Creed: Valhalla Release?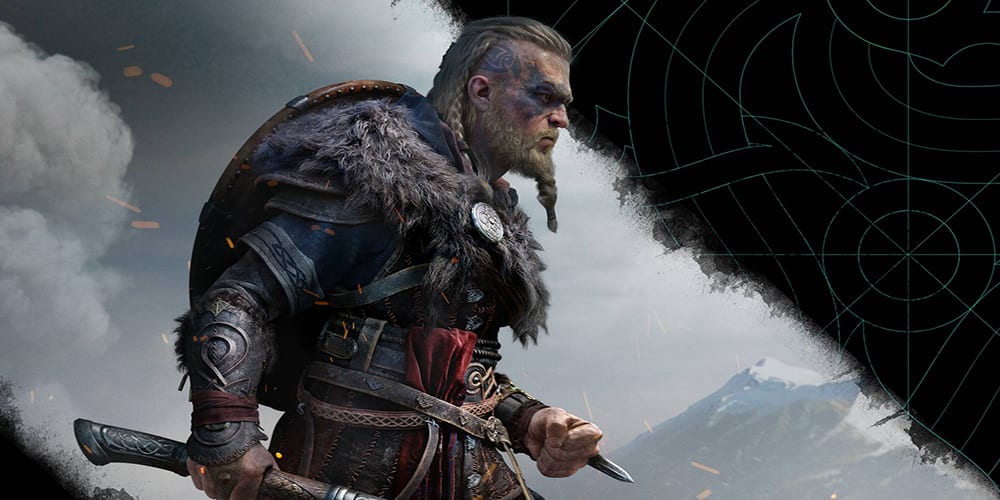 Image Credit: Ubisoft
For now, Assassin's Creed: Valhalla is set to release Holiday 2020. There's talk that this will be a release title for the Xbox Series X and PS5, but we don't have an official date yet. As soon as we find out more about this title, you'll hear about it here on the site. As always, thanks for reading Comic Years for all things gaming, comics, and pop culture.
Featured Image Credit: Ubisoft
Taylor is the Gaming Editor of Comic Years and a lifelong fan of video games. He holds two degrees in Political Communication and wrote a Master's Thesis on resistance movements, race, and the exploitation of college athletes. His wife and two Toy Australian Sheppards keep him sane.
Leave a comment