Amber Heard Not Deleted From Aquaman 2 – Variety Debunks Rumor 
The recent rumor that Warner deleted Amber Heard from the movie Aquaman 2 went viral on social media. According to multiple posts, the actress would be out of the film because of the trial's outcome with her ex-husband, Jhonny Deep. This rumor added to numerous stories surrounding the actress's role as Mera in Aquaman and The Lost Kingdom. Some said Warner would recast her, and there were already candidates to substitute her, while others said she only had 10 minutes of screen time in the movie.
Variety magazine denied all these rumors, clarifying that the actress would continue in the film. Variety obtained this information through Heard's spokesperson, who stated that she is still in the role. They also added that Heard has already been paid for her role in this sequel.
Variety Denies Amber Heard Aquaman Rumor
Variety magazine stated that Amber Heard would continue as Princess Mera in Aquaman and The Lost Kingdom. They said that, in an interview with the actress' spokesperson, they discovered that the rumors on the various social media platforms were false. She will be in the movie to be released soon in theaters.
Despite the campaign created against her because of the lawsuit against Deep. There were offensive posts and memes on Facebook, Instagram, and Tik Tok. Warner decided that the actress would continue working on her role and appear in one of the next DC movies to be released.
Amber Heard Not Fired From 'Aquaman 2,' Despite Viral Report https://t.co/76mNwbhTin

— Variety (@Variety) June 14, 2022
Heard's spokesperson stated the following in this regard, "The rumors continue as they have since day one: inaccurate, insensitive, and a little crazy." The actress also stated regarding the social media rumors, "Even someone who is sure I deserve all this hate and vitriol, even if you think I'm lying, you still can't look me in the eye and tell me you think on social media there was acting." She added, "You can't tell me you think this was fair."
Amber Heard's involvement in Aquaman 2 is a done deal, and there could even be a case for an increase in the actress' time on the production. Warner could be studying the possibility of extending the actress's appearance time from 10 to 20 minutes.
Amber Heard is "Afraid" of Further Lawsuits from Johnny Depp
Amber Heard is doing her first interviews after the defeat in the trial against Johnny Depp. In a pre-interview with NBC News' Savannah Guthrie, Amber stated that she is afraid to act because of possible lawsuits in the future from the actor. 
In the interview with Guthrie, Heard stated "I took for granted what I assumed was my right to speak," adding "I'm scared that no matter what I do, no matter what I say or how I say it, every step that I take will present another opportunity for the sort of silencing — which is what a defamation lawsuit is meant to do; it's meant to take your voice."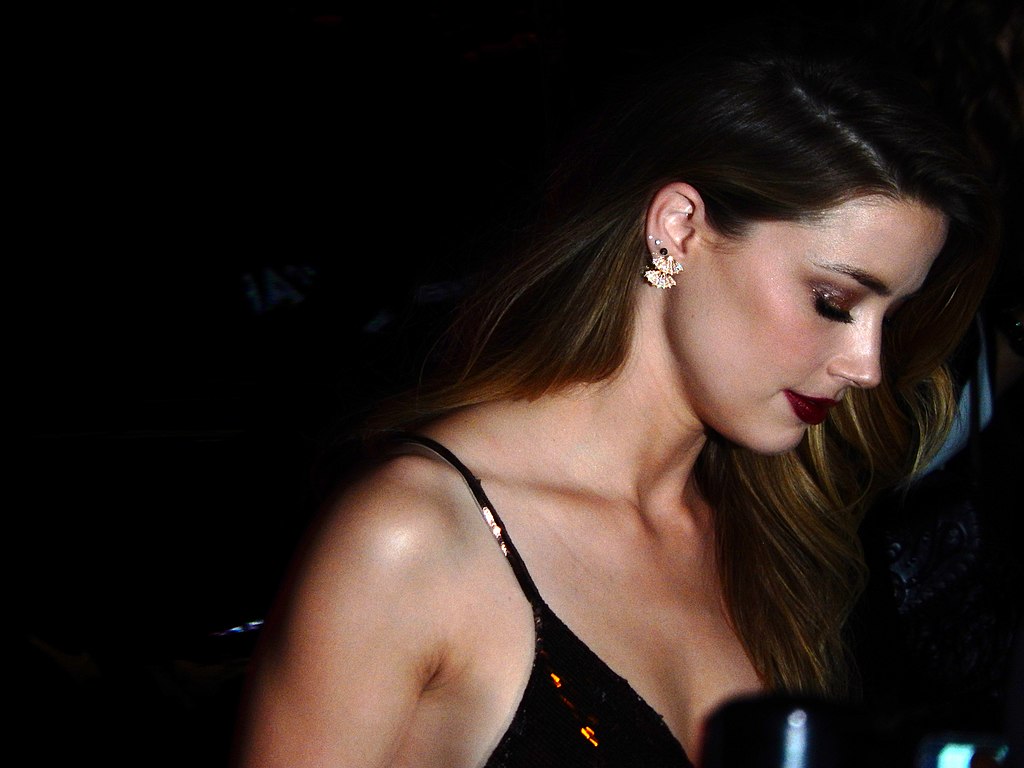 Image via Wikimedia Commons
Amber Heard also stated that she intends to appeal the jury's decision, arguing that her statements were not against Depp and that she always tells the truth.
The actress stated the following: "I've made a lot of mistakes. A lot of mistakes. But I've always told the truth." She added, "The op-ed wasn't about my relationship with Johnny, what the op-ed was about was me loaning my voice to the bigger cultural conversation that we were having at the time. … It wasn't about him."
Watch all of part two of @SavannahGuthrie's exclusive interview with Amber Heard, in which Heard discusses her future, fears about new defamation lawsuits and whether she still "has love" for Johnny Depp: pic.twitter.com/xr3EX9se6K

— TODAY (@TODAYshow) June 15, 2022
Heard said that Depp kept his promise to humiliate her in court because that's how she felt. She added these comments, "I testified to this. I'm not a good victim, I get it. I'm not a likable victim, I'm not a perfect victim. But when I testified I asked the jury to see me as human and to hear his own words, which is a promise to do this. It feels as though he has."
What's next?
After this interview Heard had with Savannah Guthrie, the actress will have another interview with the same TV channel. She will likely touch more in-depth on the trial's details and how she feels it harmed her and women who fight against assault. For now, the rumor of Amber heard being deleted from Aquaman is untrue.
Featured Image via Warner Bros.
Leave a comment